Nearly 4,200 residents and visitors experienced the ninth annual O+ Kingston festival of art, music and wellness, which was the largest and most diverse to date.
The beloved kickoff parade featured Mayor Steve Noble, Esther Gin, The Bottoms Up Dixieland Jazz Band (who also performed at Keegan Ales), Tin Horn Uprising, Rosendale Improvement Association Brass Band, Uptown Lowdown, Possibility Studios, The Secret City, POOK (who also performed at EXPO+), Broadway Arts, Center for Creative Education (CCE), Amy Trompetter Puppets, High Falls Hoopers, Hudson Valley Queer Conspiracy, Anna Hafner's "flower monster psychedelic animal spirits" and more!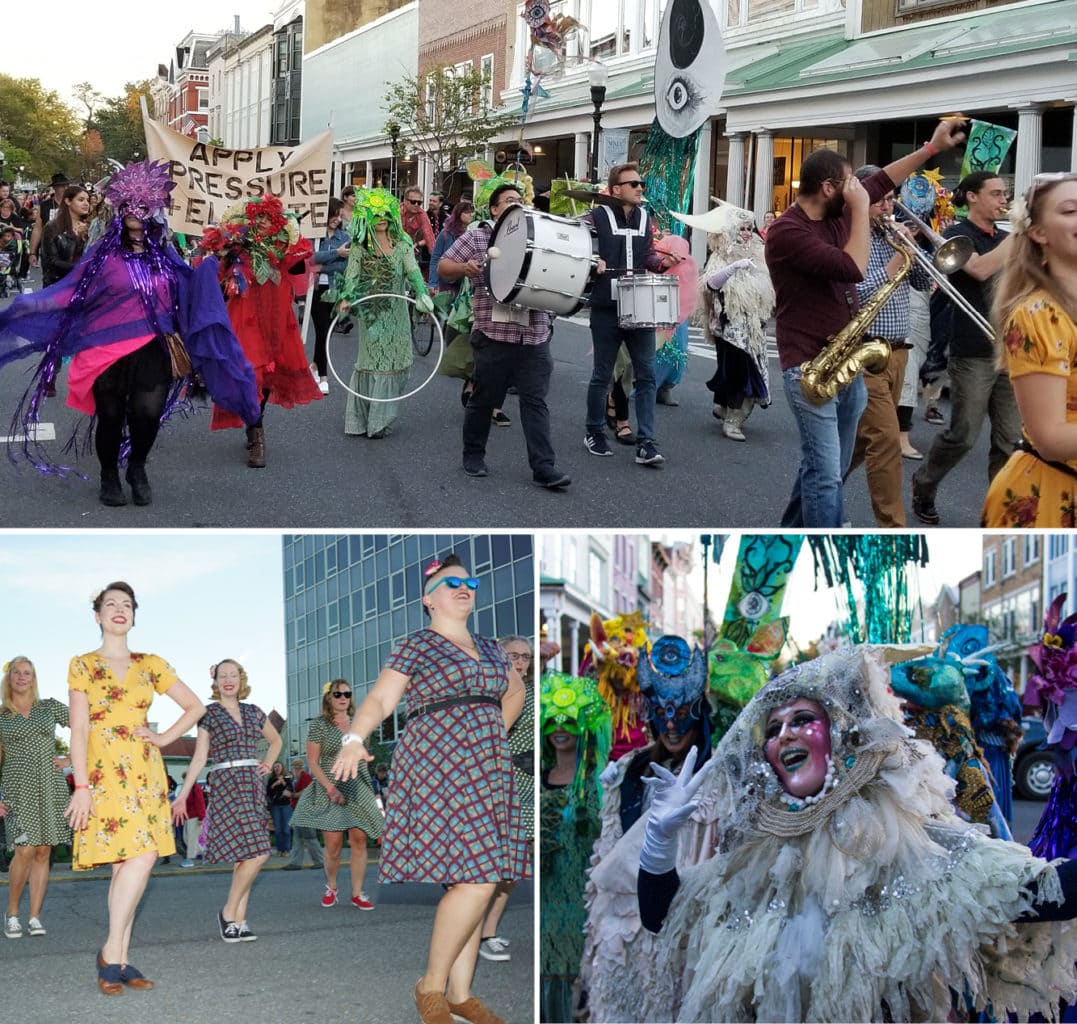 The Artists' Clinic, this year staffed by 113 volunteer providers, is the heart of every O+ festival. During the festival weekend, 21 artists, 96 musicians and 56 festival volunteers received 465 clinic visits, which included: nursing, primary care, integrative medicine, acupuncture, addiction care, breathwork, Oriental medicine, chiropractic, craniosacral therapy, homeopathy, clinical hypnosis, integrative Reiki, massage, mental health, naturopathy, neurofeedback, ortho bionomy, reflexology, Reiki, sound healing, spacious heart guidance and Thai yoga massage. In addition, the Cingel and Viglielmo dental practices saw 70 patients Friday and Saturday. Post-festival, Dr. Bruce Milner has donated 10 more dental appointments and the Institute for Family Health has donated 8 dental vouchers. New this year: speech-language pathologists from Northwell Health's Lenox Hill Hospital traveled to Kingston to provide videostroboscopy (testing for vocal cord conditions and abnormalities), vocal consultation and coaching for O+ musicians.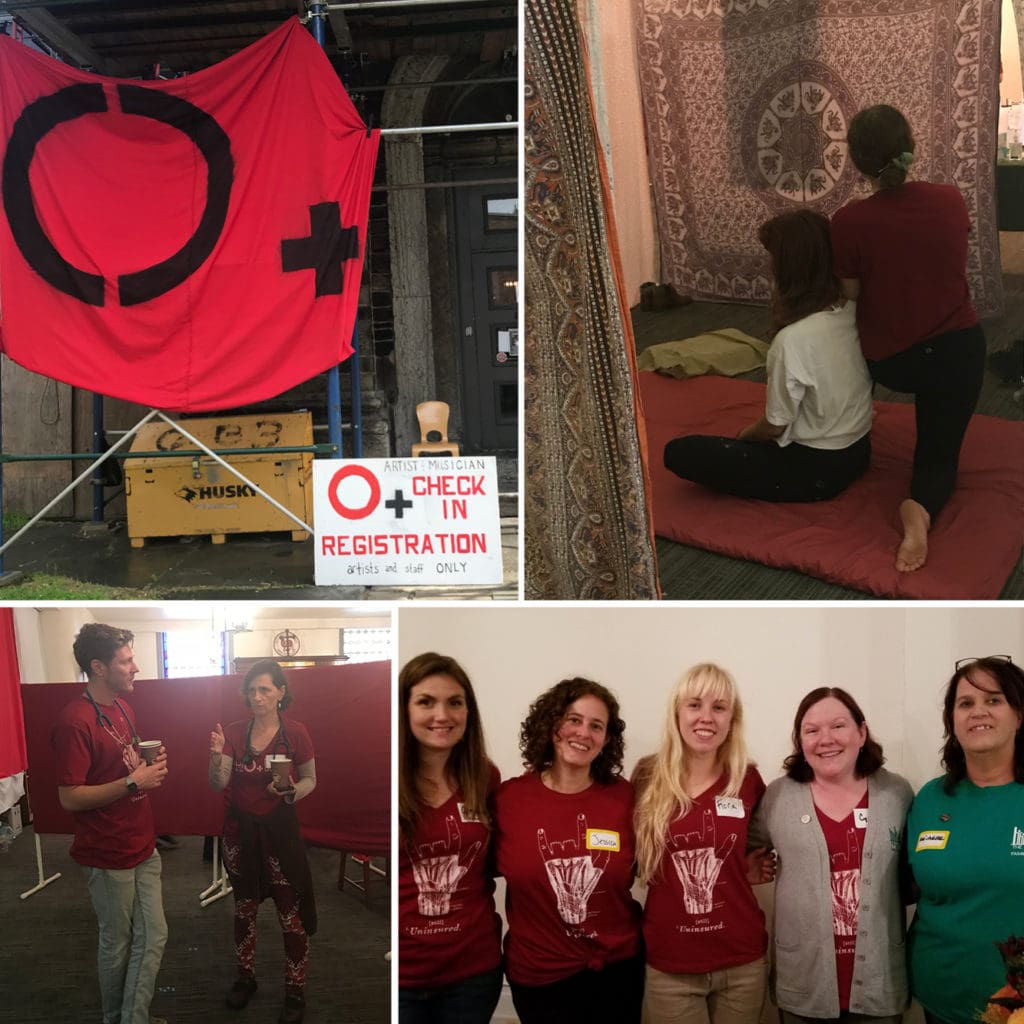 Artists added seven murals to the Kingston landscape, bringing the total to 36 in the small Hudson River city. They are Lindsey Wolkowicz at Anne Hebard School of Ballet (795 Broadway), boogieREZ at Eddy's Restaurant (742 Broadway), La Morena at Lite Brite Neon (26 Downs St.), Samantha French / Aaron Hauck at Keegan Ales (Prospect Street side), Dina Kravtsov / Mat Schulze at the future home of the Radio Kingston Annex (693 Broadway) and Thorneater Comics in the alleyway next to Citizens Bank (273 Wall St.). The seventh mural is the first of the national Survivor Love Letter project by Tani Ikeda, Jess X. Snow and Layqa Nuna Yawar at Family of Woodstock's Darmstadt Shelter (40 Thomas St.). In addition to murals, O+ artists offered audiences workshops, installations and experimental videos.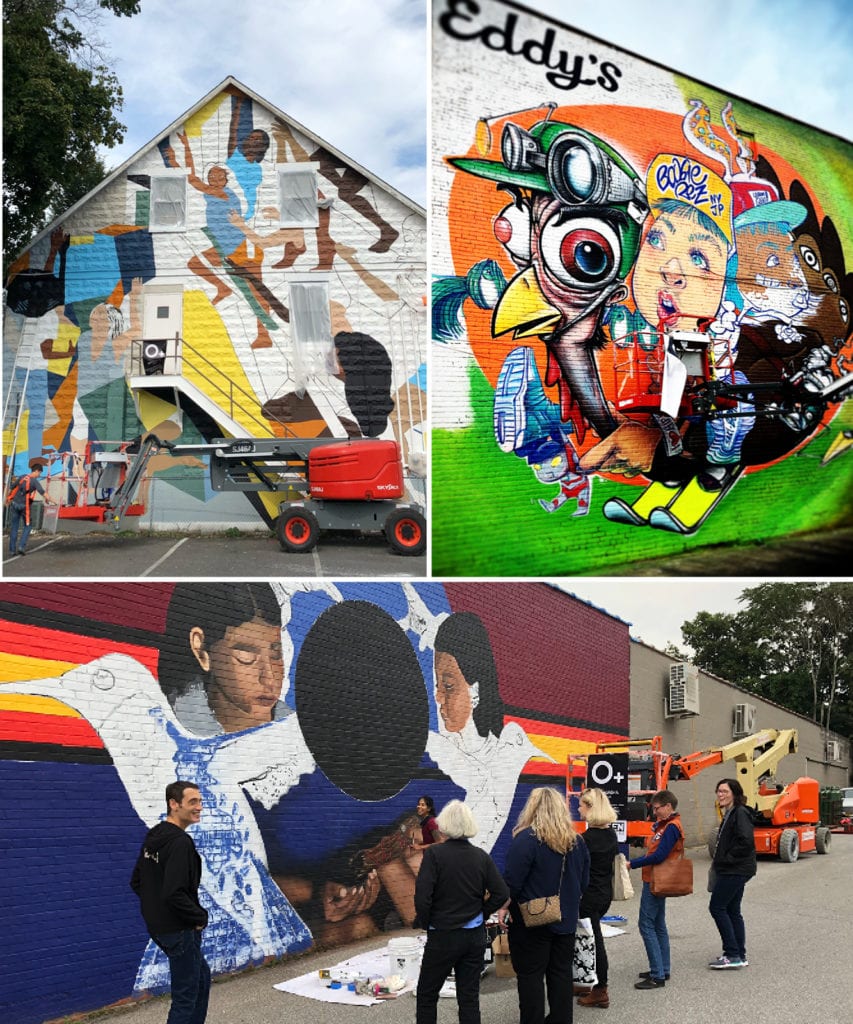 The health and wellness EXPO+, curated by lead sponsor WMC Health/HealthAlliance, provided an opportunity for locally-based organizations to share their services with the public. This year's EXPO+ included a performance stage geared toward families and featuring Rhys Ellis, Esther Crow and POOK and Energy Dance. The Comedy Resistance surprised passersby with an impromptu set from Janeane Garofalo, Seaton Smith, Duval Culpepper and Frances Dunn, who advocated for voter registration. Other wellness offerings for the public included five cycling events, healing arts classes in yoga, dance, sound healing, meditation and vegan cooking, Narcan trainings with Keep It Moving and HPV self-testing with Go Doc Go's The Box.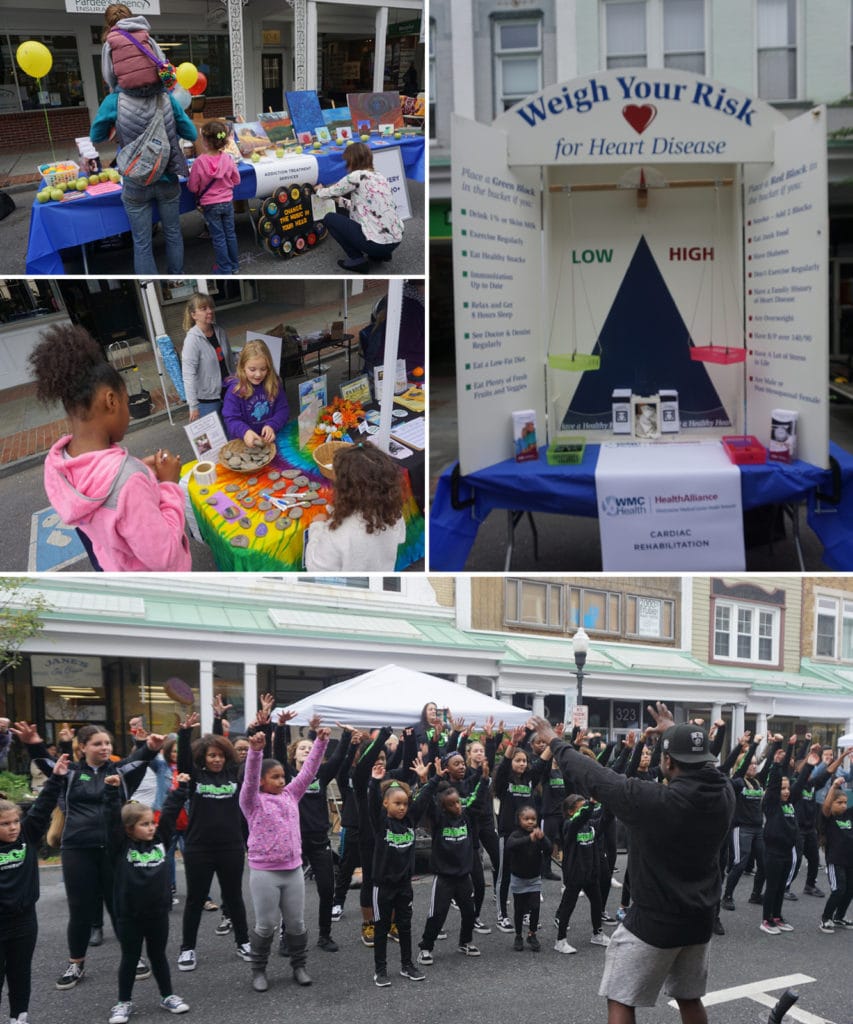 Bands performed throughout the weekend in Old Dutch Church, front and back of BSP, The Beverly, Keegan Ales, The Anchor, Stockade Tavern and Somewhere Alley. This year's CO+NFERENCE panels at the Hudson Valley LGBTQ Community Center were "Radio: The Great Connector," "Holistic Career Advice for Today's Independent Musician" and "Art in Public!"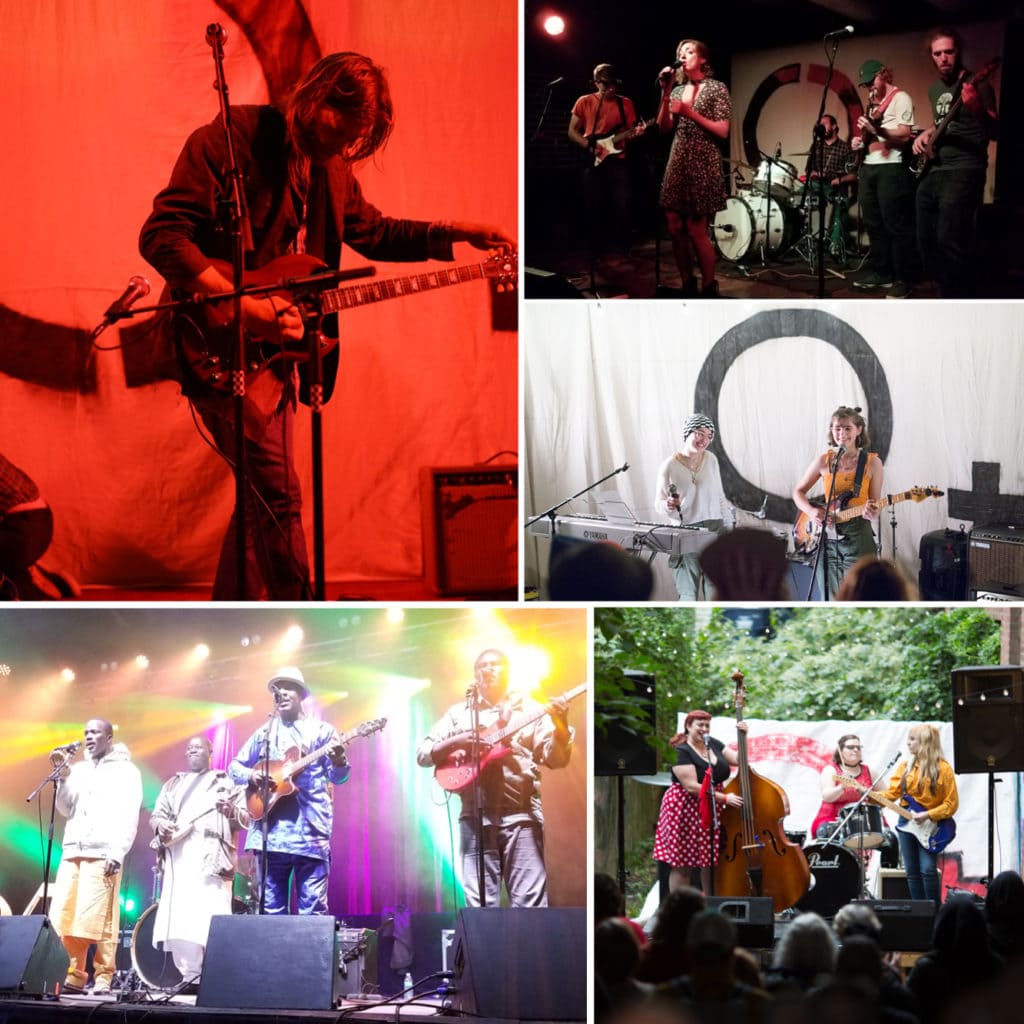 (Photographs by O+ volunteers or staff Mike Amari, Jeff Bisti, Micah Blumenthal, Nicole Digilio, Francesa Hoffman, Brian Mason, Franklin Mattei, Kathleen Murray and Emily Roberts-Negron.)