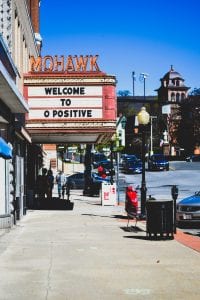 More than 800 people experienced the inaugural O+ North Adams festival of art, music and wellness during the May 10th weekend. Highlights included two new murals, more than 20 concerts, visual art workshops and installations, 20 wellness classes and self-testing for HPV with Go Doc Go's The Box.
What made O+ North Adams unusual among other festivals? Artists, musicians and volunteers received complimentary health and wellness care in exchange for their creative gifts to the North Adams community: "the art of medicine for the medicine of art."
"O+ North Adams, at the core, started a community-wide dialogue about the collective wellbeing and the health needs of our creative neighbors," said Jessica Sweeney, O+ North Adams director. "In one day, we built relationships between the creative community and the healthcare community that will hopefully last beyond the perimeters of the festival. We danced together, we worked out together, we got creative together."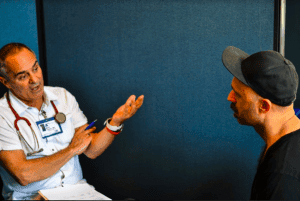 Eight artists, 44 musicians and 17 festival volunteers accessed the healthcare services of the Artists' Clinic, which was was housed in Building 6 of MASS MoCA and staffed by 67 volunteer providers, including Dr. Mark Pettus and his team from Berkshire Health Systems. The Artists' Clinic offered festival participants the following options from across the spectrum of holistic care: nursing, primary and integrative care, massage therapy and other forms of bodywork, myofascial release, Reiki, occupational therapy, chiropractic, nutrition, wellness coaching, osteopathic medicine, mental health and medical intuition.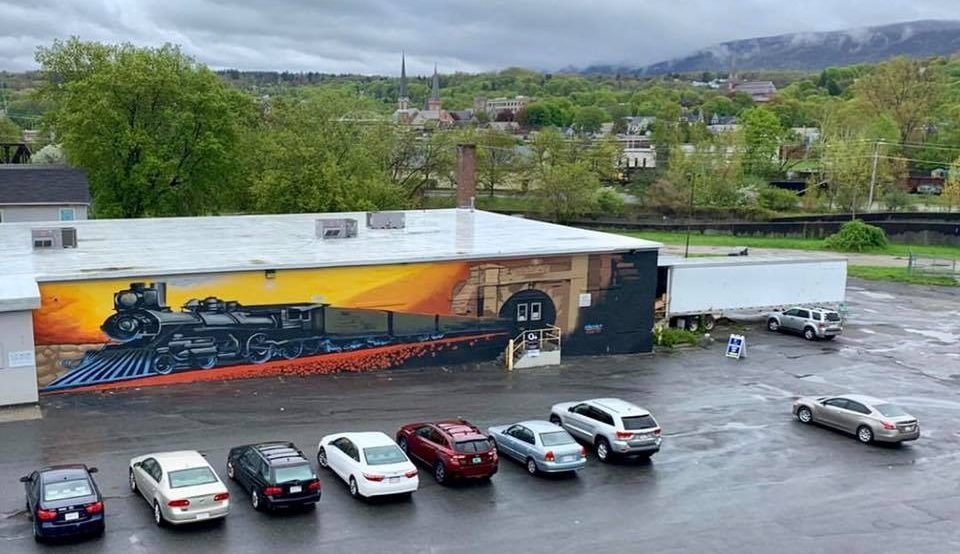 In addition, patients chatted with harm reduction specialists and received Narcan kits from Tapestry, spoke with Wisebodies staff about sexuality, sat with navigators from Ecu-Health Care, spoke to Volunteers In Medicine Berkshires about the free services they offer to eligible patients, and received skincare tips from Klō Organic Beauty.
And over at Carver Family Dentistry seven O+ North Adams artists and musicians, most of whom hadn't been to a dentist in years, received cleanings, X-rays and fillings.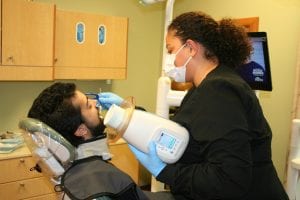 Mayor Thomas Bernard described the festival as a "fantastic program of art, healthcare, and community building."
The O+ North Adams team partnered with a number of healthcare providers, non-profit organizations, cultural institutions and small businesses, including Berkshire Health Systems, Golden Artist Colors, Common Folk, Northern Berkshire Community Coalition, The Green, MASS MoCA, Bright Ideas Brewing, Keegan Ales, Greylock Federal Credit Union, Hancock Shaker Village, Cultural Council of Northern Berkshire, and the City of North Adams.
"The program was the result of months of planning and collaboration among the city team and the larger O+ organization, one that harnessed the power of creativity and community to promote health, wellness, access, and equity," Bernard said.