O, The Oprah Magazine is shining a light on O+ "Health Heroes" in the August 2019 issue.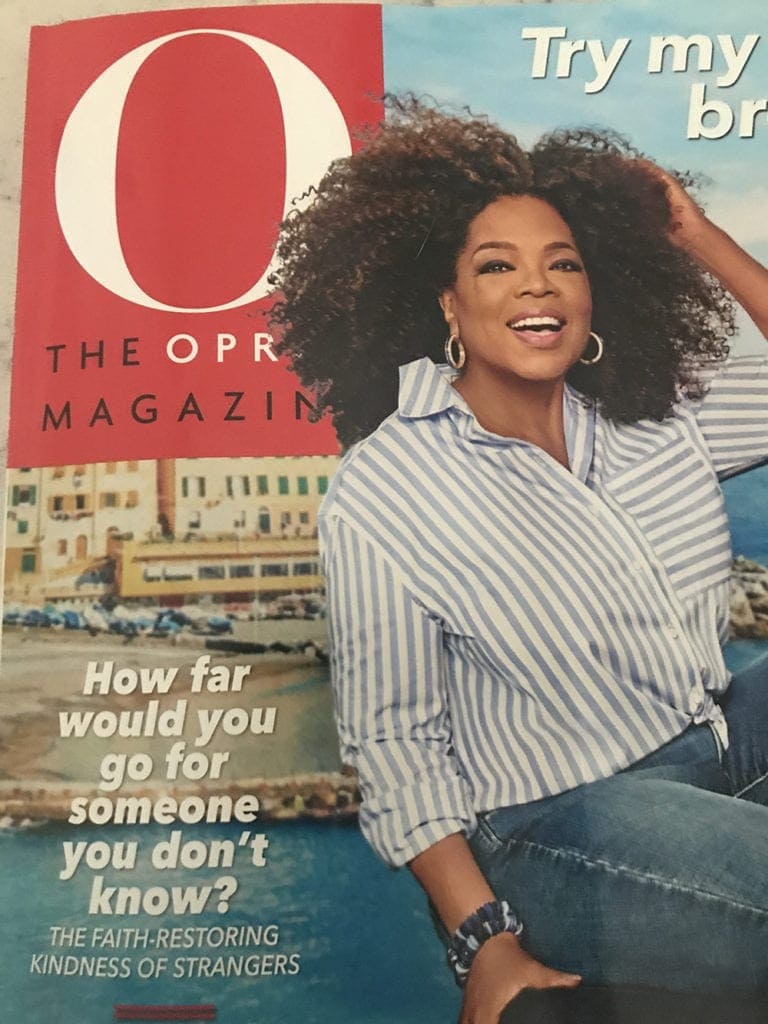 The story, titled "Shows of Compassion" (page 64), features interviews with O+ Executive Director Joe Concra, Dr. Thomas Cingel and O+ Clinic Director/Nursing Specialist Shannon Donnell.
"The roughly 300 participants aren't paid in cash, but they do get something just as valuable: access to the artists' clinic inside a hall of the historic Old Dutch Church," writes Mary Pauline Lowry. "In private spaces divided by red drapes and PVC pipes, every artist is invited to meet with a doctor and a nurse to discuss their healthcare needs and then determine what other free services they'll receive that weekend — a therapy session, a chiropractic adjustment, maybe a massage. Meanwhile, in the church kitchen, chefs serve organic meals to artists and practitioners alike."
Lowry also interviewed O+ Kingston alumna Laura Hajek of the band A Place Both Wonderful and Strange. She writes that "for a year, two of her (Hajek's) wisdom teeth had been painfully pressing on a nerve, but she couldn't cover the cost of extraction." Hajek's participation in the O+ exchange of "the art of medicine for the medicine of art" connected her with Cingel and the much-needed extractions.
The O story also includes photos of Concra and Cingel in front of Kimberly Kae's "Bilancia" mural, Dr. Christa Whiteman providing chiropractic care to Kae in the Artists' Clinic, and The Big Takeover performing at BSP Kingston during the 2017 festival.