Do you hope to manage stress and be more present during the winter holidays? Want to help someone you love welcome a new decade with an integrative approach to health and wellness? A number of O+ festival teachers and providers are offering end-of-year specials on yoga, meditation and sound healing classes/workshops and healing modalities like massage, acupuncture and Reiki.
Support the wellbeing of a neighbor, family member or yourself with a loving gift while supporting the small businesses of these community-minded practitioners: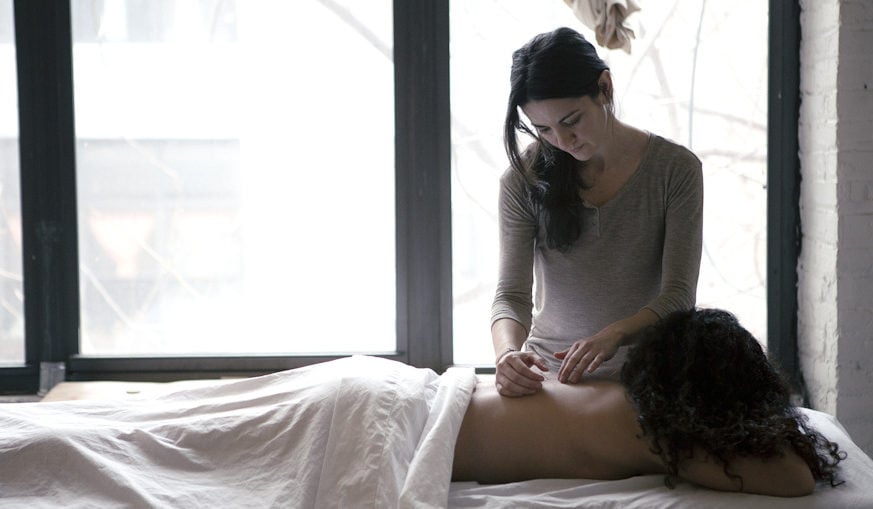 Amber Milanovich, MS, L.Ac. is offering the Amber Facial Rejuvenation Acupuncture and Gua Sha with Custom Essential Oil Blend for $135 (regularly $200). She has also reduced the price of a Rest & Reset Series (three acupuncture treatments) to $290 (regularly $375). Her acupuncture and Chinese medicine practice is based in Marbletown.
Massage therapist Jesse Scherer of Catskill Mountain Massage in uptown Kingston is offering the O+ community a 15 percent discount on gift cards. Enter code: GENERATEWELLNESS 
Kingston Reiki, which is based out of New Leaf Holistic Health in Kingston's Rondout neighborhood, is offering 20 percent off one Reiki session for yourself and 50 percent off a session for you to give to a friend or loved one. You can also choose to pay it forward to a community member in need. Email: ksholisticarts@gmail.com to schedule.
Teresa Mary Boyle of Trinity Care Sanctuary is on a mission to help you become true to yourself and live your intended purpose on this planet. She is offering a one-hour soul healing and alignment session for $75 (regularly $100) or a 2-hour session for $100 (regularly $200) now through Jan. 11. Boyle travels to your home or outside in nature or in her space in Highland. Email: trinitycaresanctuary@aol.com to schedule.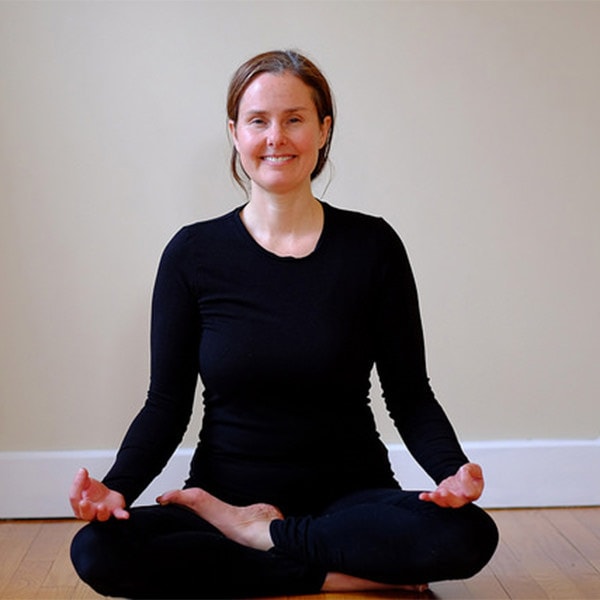 Support the good health of a loved one with a gift card to Kingston Yoga Lab. Certificates can be redeemed for all ongoing group classes — gentle yoga, pilates, Kundalini yoga, meditation, open yoga, Qigong, restorative yoga and core yoga.
End of decade special! HariPrakaash has discounted by 25 percent a 60-minute private session of Kundalini yoga, meditation and gong relaxation or transformational counseling that can be customized to your needs. The session must be completed by Jan. 31. To book, email: satnam@hariprakaash.com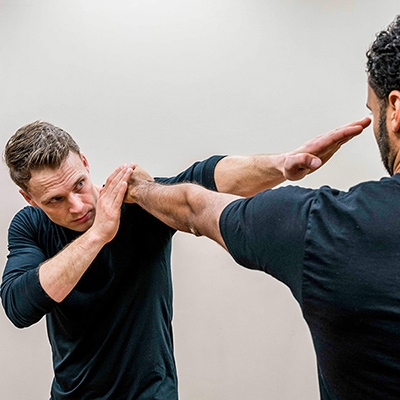 Jesse Ohliger's NIRVANA Jeet Kune Do Society offers group, small group, semi-private and private self defense/martial arts classes with the aim of conditioning students' bodies and minds to adapt to all self-defense situations. NIRVANA JKD Society is located in the Upstairs at BSP studio in Kingston. For more information, email: NirvanaJKD@gmail.com 
A "new student" special for all! If you've never had the opportunity to take a class at Anahata Love & Healing the studio is offering a very affordable incentive. Three-class cards are only $20 (must be purchased by Jan. 5). Current/returning students can get a deal as well —  a 3-class card for $27.
And learn the basics of hypnosis and 5 hypnosis inductions at a 2-day workshop (Jan. 18-19) with George Guarino in Albany.
Some O+ music alumni are also practitioners of the healing arts:
Jazz vocalist/holistic voice coach Maiko Hata

is accepting new students for her "voice training for transformation." For a free consultation, email: maikoconnectwithmusic@gmail.com 

Musician Madeleine Grace is offering 20 percent off 5 or 10 sessions of Sound Healing/Thai Yoga bodywork. For more information, email: madeleinegracemusic@gmail.com