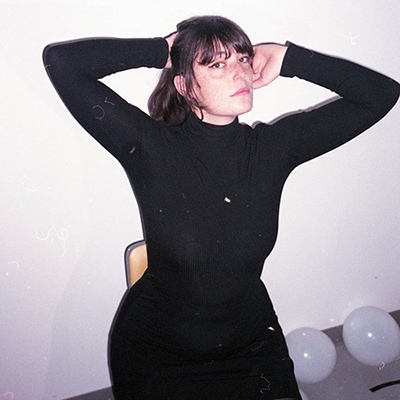 Indie-Soul Songstress Aubrey Haddard is taking the hearts of music lovers by storm with a sound all her own, captivating audiences across the country with a powerful blend of alternative, indie and soul.
Born and raised in the Hudson Valley of New York, Haddard relocated to Boston in 2013 to pursue a full time music career. Boston's rich and eclectic music scene provided Haddard with the competitive playing field necessary to hone her skills as a songwriter and performer, earning local notoriety as a frontwoman for several successful groups including The New Review, Sonomosaic, and Breakfast for the Boys. Inspired by the solo works of Amy Winehouse, Jeff Buckley, and Margaret Glaspy, Haddard began compiling songs in 2017 for what would eventually become a full length debut. Subsequently, her debut solo album Blue Part was released in July 2018 via Very Jazzed. Steeped in stories of love and passion, the unapologetic concept album is a fearless musical venture that displays Haddard's keen sense of harmonic fluidity.
Joined by Charley Ruddell on bass and Joshua Strmic on drums, Haddard supported the release of Blue Part with performances all across the country, from the strips of Nashville to the vibrant clubs of New York City. Back in the Northeast, Haddard's immense work ethic and reputable output were not lost on industry professionals; she was awarded "Soul/R&B Artist of the Year" at the 2018 New England Music Awards, as well as Boston Music Awards' Vocalist of the Year and Singer-Songwriter of the Year.
www.aubreyhaddard.com