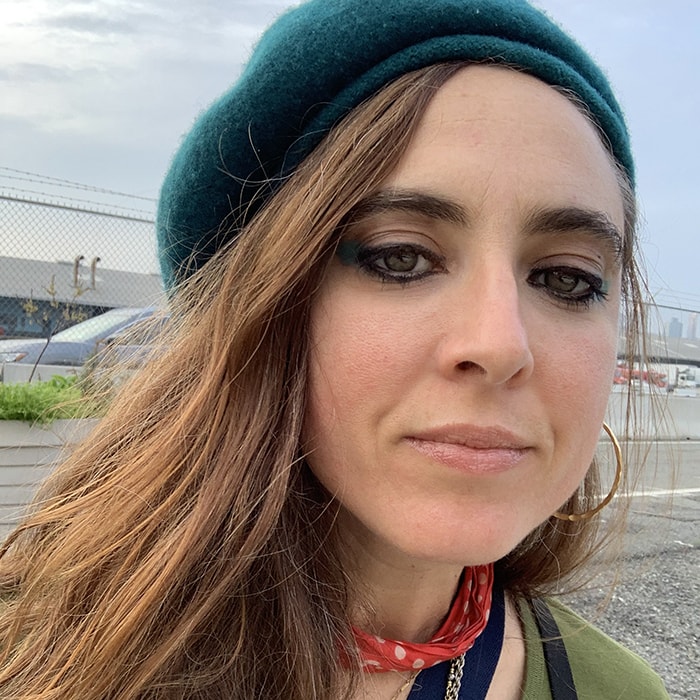 Awareness Through Voice – An Experiential, Creative & Meditative Vocal Workshop for Singers & Non-Singers
Join Vocalist/Composer/Producer/Sound Healer, Cat Martino (aka Stranger Cat) in finding your voice. We all have a voice, and so we are all singers!
This workshop is a growing and healing group vocal experience that combines playful vocal warm ups, improvisational vocal experiences, and light yogic movement with sound (optional), that allow us to be fully of aware and present in the moment through observing and creating sounds. Will will unlock the chakras through sound, mantra, vocal vibrations, exercises in laughter, and play. We will also explore group singing using Pauline Oliveros improvisational templates, and dipping into song for social change. Cat has honed these exercises over time with groups at all levels to create a buzzing and vibrational group energy. You will have the chance to explore your voice in a safe space with unique exercises that unlock your creativity, as well as opportunities to bathe and be bathed in vocal sound and mantra by the other workshop experiencers in a way that provides a transformational healing experience.
My philosophy is that as a people, we have forgotten how to sing together, an essential part of creating community! Throughout history, cultures that "sing" together have more of a togetherness. When we join our voices, we become stronger, heal, and lift each other up individually and become a greater whole!
Cat Martino (aka Stranger Cat) is a Vocalist, Composer, Dancer and Sound Healer who has toured the world internationally from Carnegie Hall to the Olympia and Sydney Opera House. She has practiced and taught Yoga & meditation for over 15 years, and infuses her facilitating of sound studies with an opportunity for the experiencer to become fully of AWARE and present in the moment through observing and creating sounds and healing vibrations.
Stranger Cat, the frequent collaborator with Sufjan Stevens, Son Lux, The Shins, Sharon Van Etten (circa Epic) and others, creates a soulful collection of art pop songs. Marked my Martino's velvet croon, signature vocal looping, and driven by a production style that is both electronic and organic, Stranger Cat delivers intricate, soulful, and dark R&B pop. NPR cites it "Pairs high-energy production with soaring vocals that sound like a dare to be free", while Noisey says it "Hangs in a starry galaxy alongside Bat For Lashes, Kate Bush, Chew Lips, and Purity Ring".
Cat Martino (Stranger Cat) Vocalist, Composer, Producer, Sound Healer
https://iamstrangercat.tumblr.com