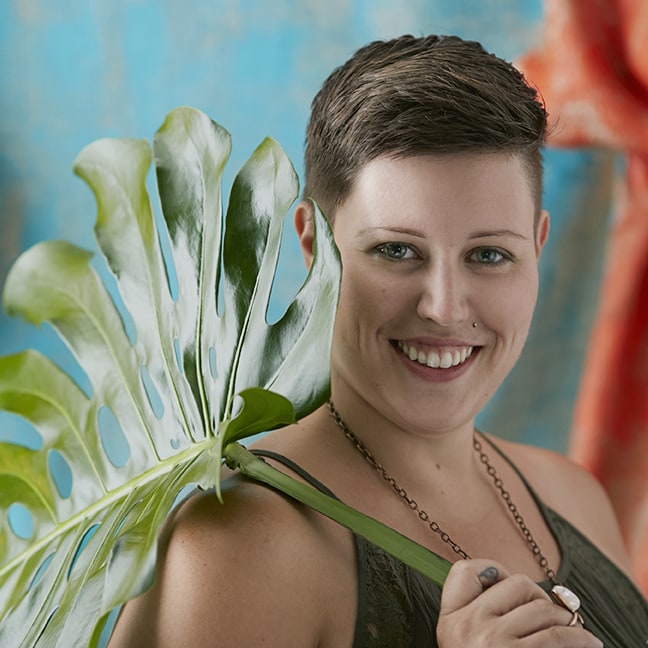 Connie Dasilva -- Dance with Plants
ExplO+re Class: Dance with Plants
Dance With Plants is a new Conscious dance party that brings together meditation, music + dance, live performances, interactive art and plant based living into one epic experience.
We have live drums, saxophone and violin freestyle with a DJ who plays a mix of music from deep house, tribal house and tech house.
We bring real plants to the dance floor to create a unique dance setting, incorporate CBD into every event. We also have a wonderful community of artists who create interactive art for our events.
Connie DaSilva founded Whole Clarity in 2013 as a plant based skincare line. Since then, Whole Clarity has expanded the brand into a creative agency producing plant and nature focused interior design and experiential events. Dance With Plants launched in January 2018 at BSP and the community has flourished ever since.
Her experience includes producing alongside Daybreaker, Oprah, Weight Watchers, Kaplow Communications, and Revolver Productions at incredible venues such as the World Trade Center, Woolworth Building, Metropolitan Pavilion/Altman Building, and Horn Blower Cruise Lines in New York and One Culver in Los Angeles.