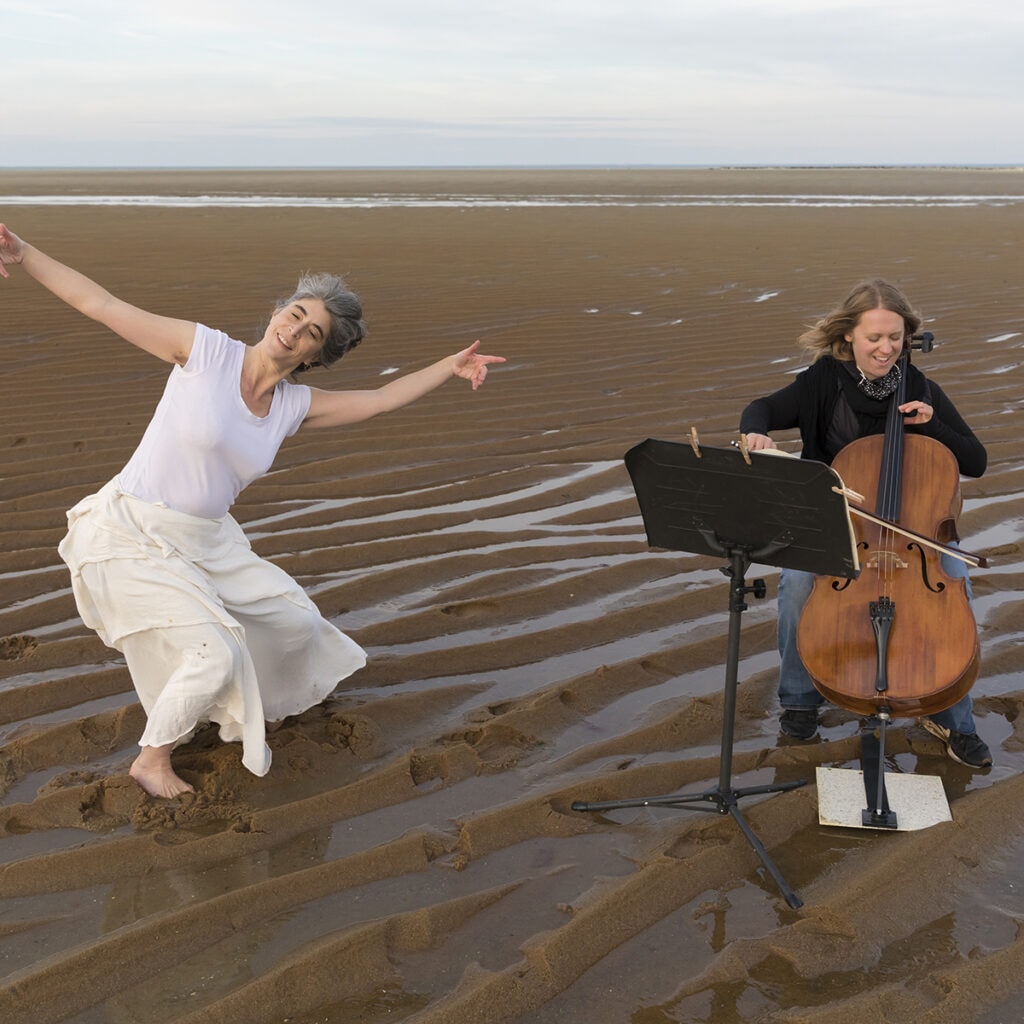 Diana Steinberg and Naomi Steckman
Diana and Naomi are both members of the Beyond the Bounds arts collaboration in Cape Cod.
Diana Steinberg is a site specific dance improvisor interested in engaging and communicating with the world through movement. She is based in Boston and Cape Cod.
Naomi Steckman is a Cape Cod based freelance cellist. As a freelancer, she has had many performance opportunities playing as a soloist, chamber and orchestral musician. For Naomi, performing is about creating an experience with those around her. Her passion and artistic vision is to connect with her audience members and those she collaborates with, through the emotional stories that the music is telling. She especially loves combining the beauty of the outdoors with her performances, as well as collaborating with all disciplines of the performing arts.