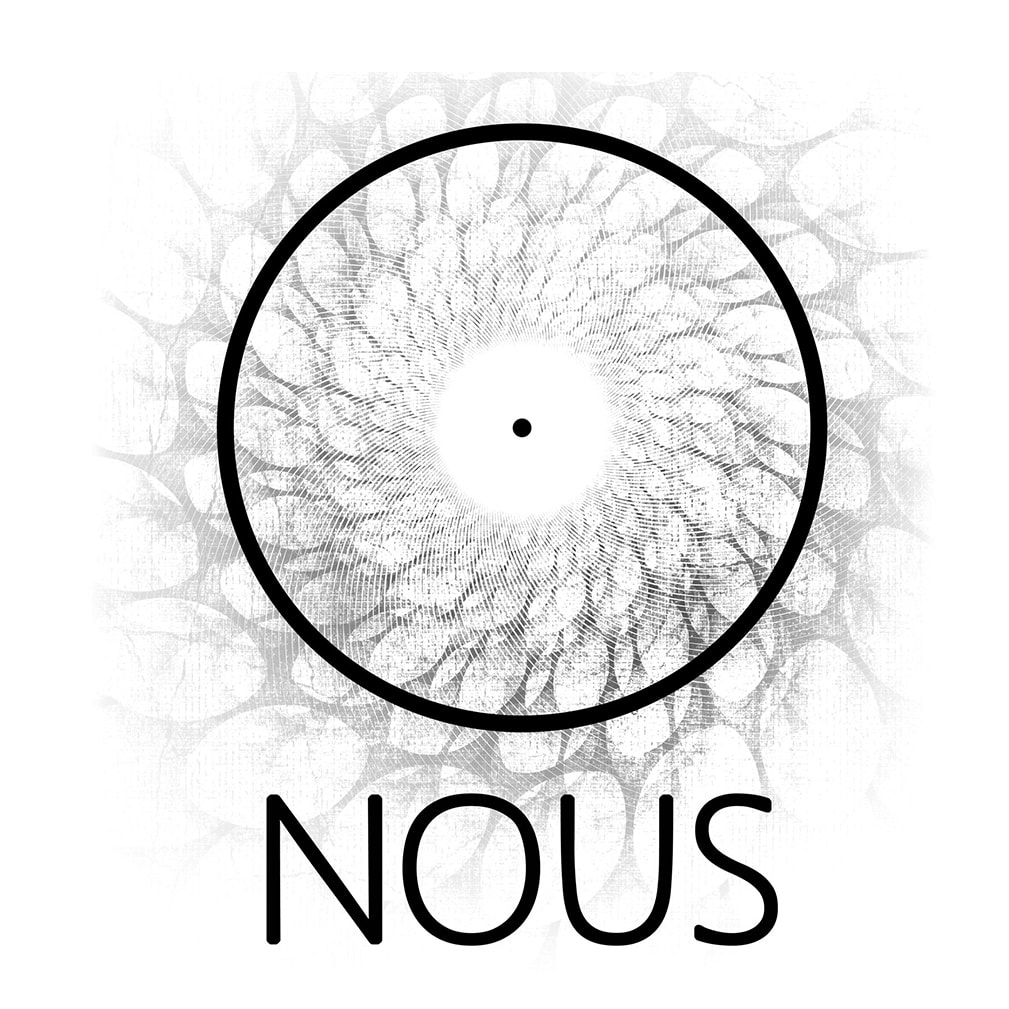 Nous featuring Karl Berger, Christopher Bono, Billy Martin and Friends
Karl Berger is a six time winner of the Downbeat Critics Poll as a jazz soloist, recipient of numerous Composition Awards ( commissions by the National Endowment for the Arts, the New York State Council on the Arts, the Rockefeller Foundation, European Radio and Television: WDR, NDR, SWF, Radio France, Rai Italy. SWF-Prize 1994 ). Professor of Composition, Artist-in-Residence at universities, schools and festivals worldwide; PhD in Music Esthetics.
Karl Berger became noted for his innovative arrangements for recordings by Jeff Buckley ("Grace"), Natalie Merchant ("Ophelia"), Better Than Ezra, The Cardigans, Jonatha Brooke, Buckethead, Bootsie Collins, The Swans, Sly + Robbie, Angelique Kidjo a.o.; and for his collaborations with producers Bill Laswell, Alan Douglas ("Operazone"), Peter Collins, Andy Wallace, Craig Street, Alain Mallet, Malcolm Burn, Bob Marlett a.m.o. in Woodstock, NY. New York City, Los Angeles, Tokyo, London, Paris, Rome.
He recorded and performed with Don Cherry, Lee Konitz, John McLaughlin, Gunther Schuller, the Mingus Epitaph Orchestra, Dave Brubeck, Ingrid Sertso, Dave Holland, Ed Blackwell, Ray Anderson, Carlos Ward, Pharoah Sanders, Blood Ulmer, Hozan Yamamoto and many others at festivals and concerts in the US, Canada, Europe, Africa, India, Phillippines, Japan, Mexico, Brazil.
His recordings and arrangements appear on the Atlantic, Axiom, Black Saint, Blue Note, Capitol, CBS, Columbia Double Moon, Douglas Music, Elektra , EMI, Enja, Island, JVC, Knitting Factory, In&Out, MCA, Milestone, Polygram, Pye , RCA, SONY, Stockholm, Vogue a.o.
Founder and director of the Creative Music Foundation, Inc., dba The Creative Music Studio, a not-for-profit corporation, dedicated to the research of the power of music and sound and the elements common to all of the world's music forms; and to educational presentations through workshops, concerts, recordings, with a growing network of artists and CMS members worldwide.
Conducted CMS Residencies worldwide. In the 90s, Dr. Berger was Professor of Composition and Dean of Music Education at the Hochschule fuer Musik, Frankfurt / Germany. Chairman of the Music Department at UMass Dartmouth till 2006.
Now re-establishing CMS programming in collaboration with producer Rob Saffer, directing the CMS Archive Project, recording and producing.
Performing internationally with the Allstar Ensemble "In the Spirit of Don Cherry" and with numerous projects, collaborating with vocalist/poet Ingrid Sertso ( contact CreativeMusicAgency@gmail.com ). Recording a Trlogy of Piano Music for Tzadik Records. Collaborating with bassist Ken Filiano, vocalist Ingrid Sertso (KIK) + guitarist Kenny Wessel (KIKK). The Karl Berger Improvisers Orchestra, completed 75 performances in New York since the Spring of 2011 (see BLOG at www.karlberger.org). New collaboration in Europe with drummer Baby Sommer, bassist Antonio Borghini, guitarist Carsten Radtke, vocalist/poet Ingrid Sertso (DIFFERENT STANDARDS). Collaborating with cornetist Ken Knuffke, violinist Jason Hwang, saxophonists Ivo Perelman, Peter Apfelbaum, Mercedes Figueras, drummers Harvey Sorgen, Tani Tabbal, Warren Smith, Tyshawn Sorey. bassists Joe Fonda, Mark Helias, Max Johnson, William Parker, trumpeter Steven Bernstein and others for recordings and performances.
Christopher Bono:
– Composer
– Composer and Producer
– Experimental Music Composer
Christopher Bono entered the world of classical music much later than most of his contemporaries. He spent his childhood and teenage years devoted to baseball; in 1999 he was drafted by the Seattle Mariners but an injury kept him from playing. Filling the void left by the end of his athletic endeavors, Bono began playing the guitar when he was 21, and for several years he toured, recorded, and performed in an alternative roots-rock style. In his mid-20s, he made the choice to learn classical composition techniques in order to more fully realize his music. For seven years, in nearly hermetic isolation, he taught himself to read music, and studied composition independently with Juilliard professor Kendall Briggs and at La Scola Cantorum in Paris.
On Bono's introspective three movement work, Invocations,  Frank Oteri in NewMusicBox, wrote, "While much of 21st-century contemporary composition is not beholden to any rules…Bono's music sounds as though everything he writes is something he is discovering for the very first time, even if there are clear reference points throughout to the sound worlds of other composers from both our own time and other eras."
Two of his choral works were recorded by the New York Virtuoso Singers with Harold Rosenbaum conducting.  Film artists Tobias Stretch (Radiohead, Deftones) and Ingibjörg Birgisdóttir (Sigur Rós) made accompanying art films for the pieces.
Christopher released the epic orchestral album BARDO in 2014. BARDO charted at #12 on iTunes classical internationally and received rave reviews. The work incorporates a vast source of multicultural influences including The Tibetan Book Of The Dead, various archetypal symbolism and characters from the ancient Tarot system, sound healing, and sacred geometry. This surreal musical drama narrates the path of "The Fool," a character derived from the Tarot system, as he experiences a spiritual journey through a cycle of loss, despair, inspiration, destruction, death, the afterlife, and rebirth.
The recording of BARDO features members of the Czech Philharmonic Orchestra and the Prague Philharmonic conducted by phenomenal young conductor Teddy Abrams. The sessions were recorded at the legendary Dvorák Hall in Prague, and were produced by Christopher Bono with Grammy Award-winners Adam Abeshouse and Silas Brown.
In 2017, After 3 years of isolated work, Christopher wrote, produced and released the first Ghost Against Ghost full length album entitled, still love.  Some of the reveiws for the album included:
"Cathartic soul-bearing space prog masterwork." — Prog Magazine
"Still Love is a mighty work of art that juxtaposes pop-sensitivity with an intense
listening experience." – Arctic Drones
"Evokes a wide array of inspirations to create a vast and intense field of sounds.
Bono constructs a darkly spiritual aura in this post-rock inspired composition." –Stereogum
"Ghost Against Ghost's New Song "Resume" Is A Slow-Moving, Cinematic Destroyer" –Metal Injection
Ghost Against Ghost  is Bono's ambient post-rock moniker, and he plans to continue to release a series of extended pieces through the project over the next few years.
2018 will feature the release of a three album set from the improvisational group NOUS, founded by Christopher.  This year also marks a series of studio and performance collaborations with legendary electronic producer Gareth Jones, a new ensemble with Thor Harris (Swans) and Christopher Pravdica (Swans), and Anni Rossi, a shamanic scandinavian project being recorded this summer in the north of Norway with Norwegian folk singer Cecilie Hafstad, an ongoing collaboration with Jazz icon Karl Berger, and a fall project with electronic producer Photay.