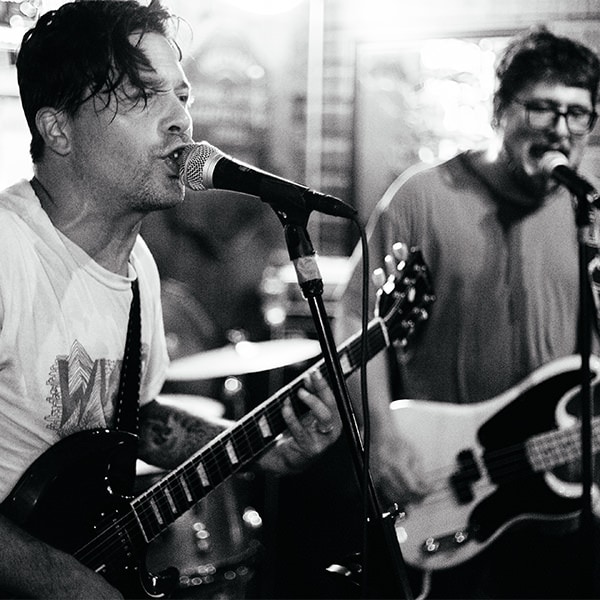 Knock Yourself Out is a rock and roll band from Beacon NY.
In March 2017, KYO played the Grand Ballroom in NYC, and opened for A Place To Bury Strangers in Beacon NY. In April 2017, Knock Yourself Out is releasing a 7 song EP, and will be playing with legendary Japanese punkers Shonen Knife.
The band has an ongoing monthly residency at Quinn's in Beacon NY, bringing many great bands from around the region. KYO is active in helping build the Hudson Valley scene, increasing connectivity between the different smaller scenes in Albany, Kingston, Peekskill, Newburgh, and beyond.
KYO played the O+ Festival in Kingston in Fall 2016, and was featured in local music zine Outsider Magazine's Spring 2017 Issue.
Knock Yourself Out is a high energy rock and roll trio influenced in equal measures by 50's rock and rockabilly, 60's garage, 70's punk, and heavy psych.  Fronted by Josh Stark (The Octomen, Matty Charles and the Valentines) on guitar and vocals, KYO takes inspiration from Chuck Berry, Elvis, Buddy Holly, The Stooges, The Ramones, Motorhead, The Cramps, and countless other rock and punk greats. The band is rounded out by Harrison Cannon (Geezer Lake, M Shanghai) on bass and Mike Rasimas (M Roosevelt) on drums.