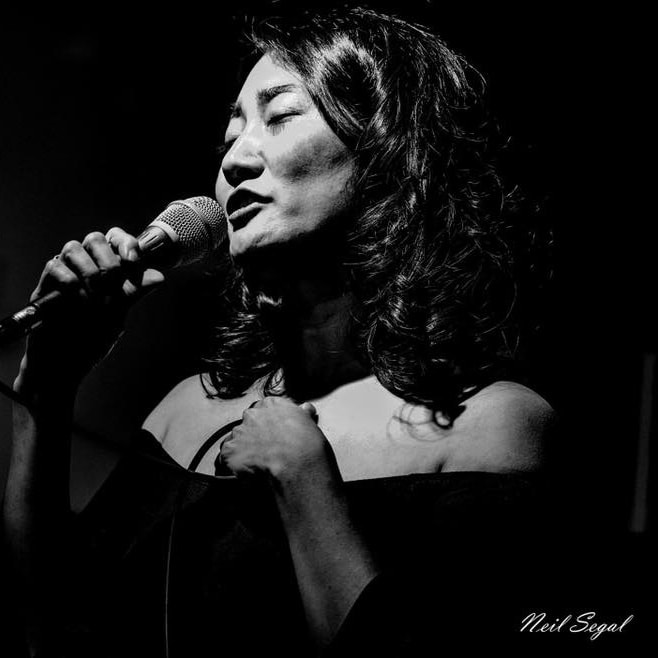 Maiko Hata is NY based jazz singer and a songwriter. She was born in Osaka, Japan and moved to NY when she was 19. She started classical piano at age 7 and began theater, ballet, and musical performance throughout the early school years. During high school, she developed an interest in classical singing, began performing as a lead singer in the school choir and performed at local music festivals. After graduating high school she attended the Arrow Jazz school in Japan and began studying with Mari Shinonome.
In 2001, Maiko Moved to New York to study both Jazz vocal with Teri Roiger, Jay Clayton, and Kevin Mahogany. Maiko soon started to perform at local venues and clubs in upstate, NY, Japan, and New York City.
Over the years, she has performed as an opening act for legendary musicians, such as The Cookers, Aaron parks, Craig Handy, and David Weiss's Point of Departure. She has also shared bandstands with Nick Hetko, Doug Weiss, Eric Person, Pete Levin, Jay Anderson, Peggy Stern, Francesca Tanksley, Lawrence Clark, Miki Hayama, Darrell Green, Tony Jefferson, Alex Smith, Ray Blue, and Malcolm Cecil.
Currently, Maiko is a member of Billy Harper's voice group in NYC. She has released her first Jazz album "Peaceful Erosion" in 2018 with Nick Hetko, Josh Evans, John Menegon, and Jeff Siegel with engineer Scott Petito.
maikopeacethroughjazz.com