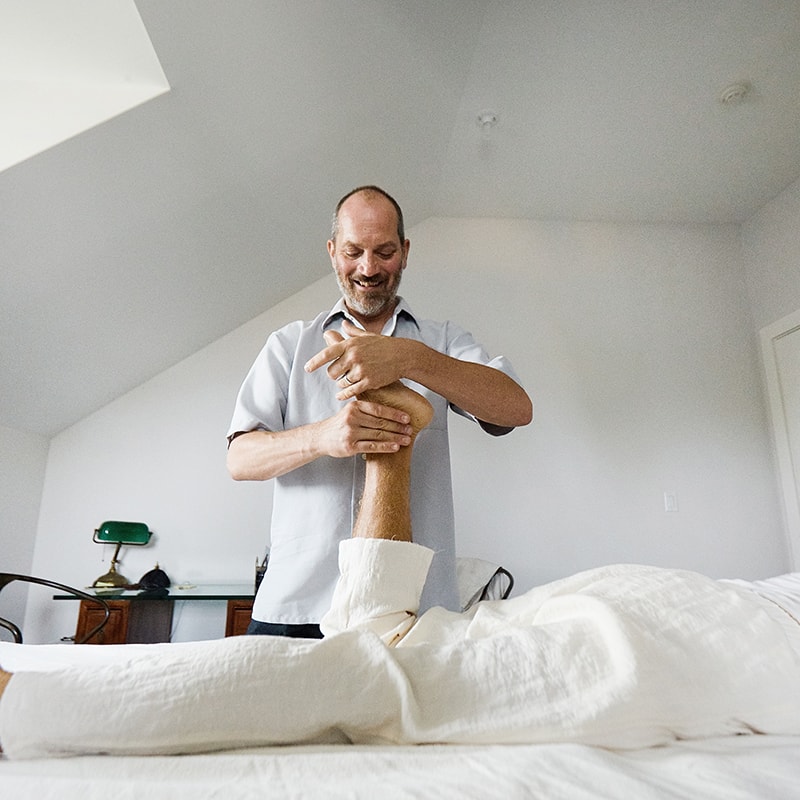 Marcus DeGrazia is a New York State licensed acupuncturist who has studied Qi Gong, Ba Gua Zhang and Zheng Gu Tui Na intensively since 2006. He is also a classically trained musician with degrees from the University of Michigan. In 1995, shortly after completing his studies in Ann Arbor, Marcus relocated to New York City and formed a collective of musicians that toured the United States, Canada, and Europe extensively. Through years of improvising with musicians and modern dancers, Marcus developed a love for movement, bodywork and martial arts.
In 2006, Marcus began an apprenticeship with Tom Bisio, delving deeply into the Internal Arts, Tui Na, and Chinese Medicine. In 2009, after completing a degree at Tri-State College of Acupuncture , Marcus joined Tom's clinic as a practitioner specializing in trauma, Chinese sports medicine, and orthopedic conditions. Marcus was fortunate to work closely with Mr. Bisio for almost 7 years.
In 2012, Marcus became a certified instructor for New York Internal Arts and Zheng Gu Tui Na. In 2014, Marcus relocated to the Hudson Valley where he practices Chinese medicine and teaches Internal Arts.
Internal Arts North
886 Columbia St Hudson NY 12534