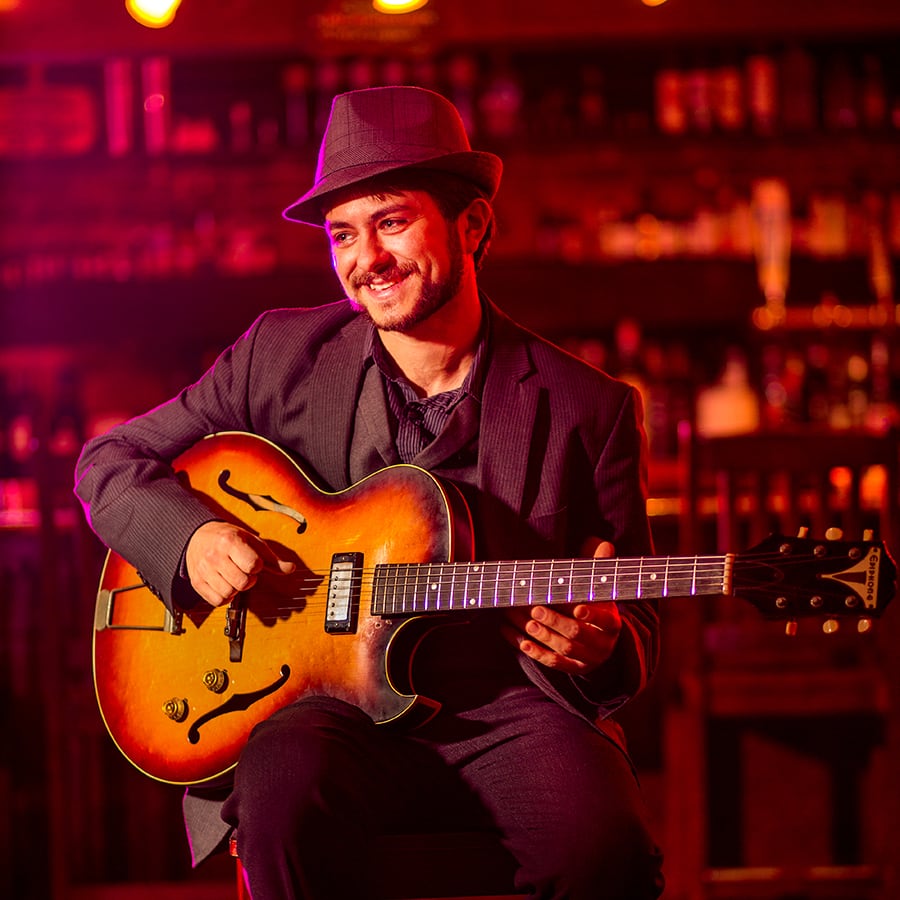 Michael Hollis - The Edge of the Hill
Michael Hollis has earned a Bachelor's Degree in Jazz Performance on guitar at SUNY New Paltz, where he studied with guitarists Tom Dempsey and Mark Dziuba. He now performs with a number of bands who span the genres of Jazz, Indie-Rock, Alternative-Folk, and Soul/Blues, as well as composes and arranges for Jazz and Classical composers.
Michael Hollis transcribed and arranged the original ballet by Richard Masloski entitled, The Secret Annex, for the Orange County Symphony and Ballet Theater for its performance at Aquinas Hall on the campus of Mount Saint Mary College on Sunday, May 1st 2016.
Michael recently helped found the Hudson Valley Music Collective, a collective of working musicians dedicated to teaching and passing on the gift of music.
After receiving the Individual Artist Commission Grant from Arts Mid Hudson, Michael has begun work on his debut as symphonic composer.