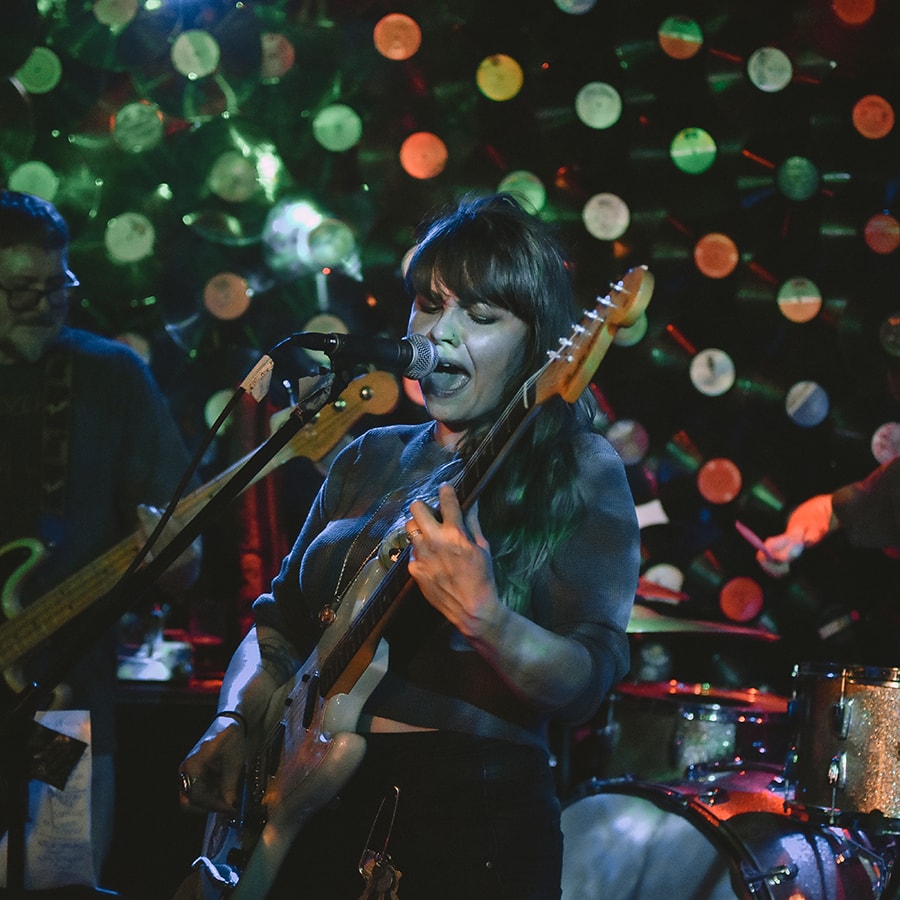 Based out of Beacon, NY, MSL (pronounced missile) is the newest incarnation of Mimi Sun Longo. Singing/playing and writing in musical projects MimiSun ('08), Higher Animals('11), We Got Whales('15), and a current collaboration with Knock Yourself Out, there's no end in site for what we can expect out of MSL.
Solo, she has been compared to Sylvan Esso and Lykke Li, playing loops synth and guitar with a diverse selection of additional effects – streaming her voice through her TC Helicon processor – seemlessly switching between harmonies and crazy flanging delayed choirs .
When accompanied by rhythm section, Mike Rasimas (drums, lead in M.Roosevelt) & Harrison Cannon (bass, Knock Yourself Out) there is a dramatic transformation from dream pop auto-tune to a Joan Jett / Angel Olsen / Wye Oak superfreak. Wailing on guitar and belting like nobodies business – it's hard to take your eyes off them when they share the stage. Their album, FATED/FADED was released 11/11/18.