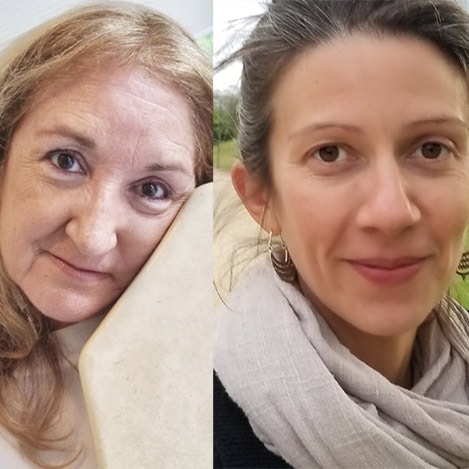 Nina de la Torre & Jena Argenta
Join renown sound healer Nini de la Torre and Brush + Reed Studios for a unique healing experience. Sound organizes matter. Ink makes the moment visible. Learn where breath meets in sound, ink, body, and creativity. This workshop is for anyone interested in ways to touch and incorporate stillness and self-awareness into their daily lives. Various sound healing modalities and calligraphic traditions will be incorporated.
Nini de la Torre has been a healing innovator for over 30 years. She is a certified sound healer, a panic healer and a yoga therapist in the 4 body Fit Method through Yoga Alliance. She is founder of the Cosmic Orchestra in Puerto Rico and has played for the Dali Lama and on Capitol. She pioneered drum circles as a tool in women's empowerment and Sound Healing Art, which incorporates immersive sound and light technologies with iridescent paint to give a total environment experience. Her creative work won her a Cannes Festival award in 2007.
Jena Argenta is an international artist and author. She founded Brush and Reed Studios in Kingston, NY to celebrate the diversity of calligraphic traditions, cultures, and their contemporary manifestations. She has a BA from Sarah Lawrence college and is a student of Arabic script calligraphy with Elinor Aishah Holland in NY and Ahmet Bursali in Istanbul. Her artwork has received private and commercial commissions in NYC, Mexico, Morocco and across the US. She has two books forthcoming this year exploring aspects fo Latin and Chinese calligraphic traditions and aesthetics.