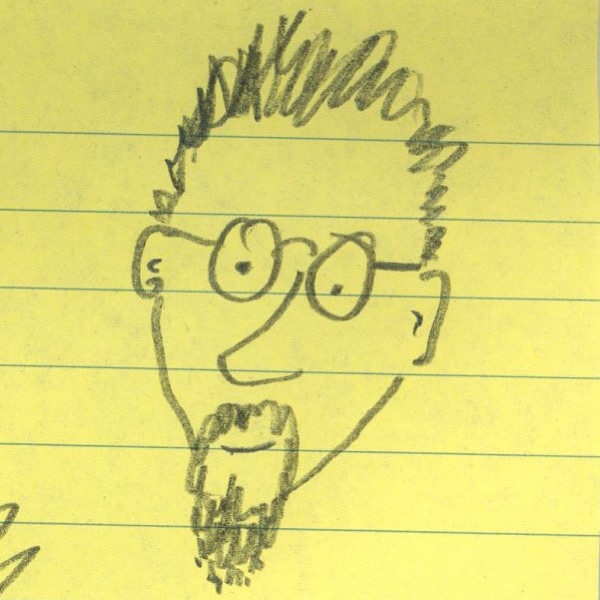 Norm Magnusson has received a NYFA Fellowship (2014-2015) for sculpture, a Pollock-Krasner Foundation grant for painting (1998-1999), and a Lower Manhattan Cultural Council grant (2008-2009) and a NYSCA grant (through the Center for Sustainable Rural Communities – 2014), both for public art installation. He's the founder of the art movement "funism", whose basic tenet is that art should be as much fun to look at as it is to think about.
He's shown in galleries and museums in New York and New Zealand, London and Paris and all over the United States. His work is in private and museum collections around the world, including NY's MoMA (Franklin Furnace Artist's Book Collection) and he's been reviewed everywhere from the NY Times to the Washington Post to the Utne Reader, Sculpture magazine, TrendHunter.com and many others. As a curator, he has brought together exhibitions such as "FU", which examined and illustrated U.S. fair use laws as they pertain to visual artists; "The Museum of Controversial Art", which re-created some of the most controversial art through the ages; "Beautiful nonsense", which consists of objects and art meant to challenge the intellectual sure-footedness with which we move through our everyday lives; and "abc@WFG", an exploration of text-based art. He speaks often on art and curation and is a frequent panelist on the arts of the Hudson Valley.
As an educator, he's taught art to under-privileged kids in NYC and over-privileged kids in Woodstock, NY. He created a 12-class curriculum entitled "Art that's changed the way I see the world around me" in which artists and gallerists and rock stars and film makers and authors and academics held forth on that topic with visual and audio aids. For the last 6 years, on August 29, the date of its world premier in Woodstock, NY, he's produced an anniversary concert of John Cage's 4'33" at the WAAM Museum in that town.
He serves on the board of directors of two 501(c)3 organizations, CultureConnect and GoodJTDeeds and is the father of 3 wonderful kids, all of whom are especially talented at seeing the world around them with appreciative eyes and a grateful heart. He reckons this is his proudest accomplishment. Solo Museum 2011 "Public service public art project" The Pember Museum, Granville, NY 2007 "On this site stood" The Aldrich Museum of Contemporary Art, Ridgefield, CT. 2003 "Metaphorical Menagerie" The Pember Museum, Granville, NY 2001 "Image and Allegory," The University of Mississippi, Oxford, MS 2000 "Norm Magnusson — American Painter" The Springfield Art Museum, MO Selected Solo Gallery 2015 "Funism" SUNY Ulster, Muroff-Kotler Gallery, Stone Ridge, NY 2013 "Decorating nature" Evolve Design Gallery, Woodstock, NY 2009 "Descent into the political" Bard College/Simon's Rock, Great Barrington, MA 2008 "America's Seven Cardinal Virtues" Van Brunt Gallery, Beacon, NY 2006 "America's Seven Deadly Sins" Van Brunt Gallery, Beacon, NY 2004 "Figures of speech in paint" Inquiring Mind Gallery, Saugerties, NY 2003 "Vacation" Spike Gallery, NY, NY 2002 "After the 11th" BridgewaterFineArts, N.Y., NY 2001 "The Animal Alphabet" Bridgewater/Lustberg/Blumenfeld, N.Y. 2001