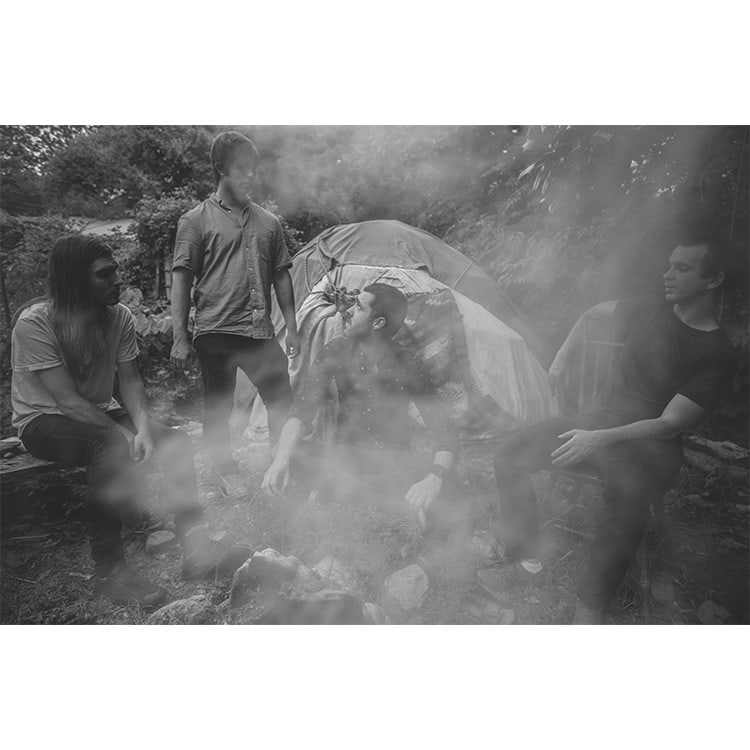 In-depth conversations about the world and our place within await around every corner, in DC at least. Oftentimes these weighty discussions end at an impasse, each side so confident in the rightness of their held position that there is no change. Every once in a while, however, a new perspective on an old belief is born not through entrenched rhetoric, but candid questions. We've all heard it, maybe you even said it yourself: "hm, that's a good question." Paperhaus don't have the answers, hell, they're still looking for the right questions. And that sense of seeking propels their new record—Are These The Questions We Need To Ask?, out Fall 2017 on Pittsburgh's Misra Records (Destroyer, Phosphorescent, Great Lake Swimmers)—forward, while much of the world is left looking at the past.
Founded in 2006 by Alex Tebeleff (Black Lodge) along with childhood friends Eddie Rivers and Jeff Galfond, and fleshed out by various collaborators over the years—on ATTQWNTA?, Tebeleff has continued the project and is joined by new writing partners Matt Dowling (Deleted Scenes, Joy Buttons, Swoll) and Rick Irby (Den-Mate, Wanted Man, Jau Ocean)—Paperhaus functions as both a band and a creative collective, the latter in the form of their famed house venue (infamously featured on the pilot of HGTV's DC Flippers). After a tense election season and the loss of a central collaborator to the sun of Los Angeles, Tebeleff felt it was time to change up the project's approach. A steady diet of modular synthesizers, community organizing and collaborative experimentation with aforementioned players emboldened his resolve to ride Paperhaus to its inevitable next stage.
And here we are: now. ATTQWNTA? marks a turning point for Paperhaus. Through a wide palate of psych, kraut, classic pop and noise Paperhaus rips through eight exciting new tracks, each paying service to the album's whole. The current ensemble shines most on new songs like "Told You What To Say," "Go Cozy," and "Walk Through The Woods," where some of the band's heaviest guitars mix with a potent, mechanical rhythm section and Tebeleff's Moog Sub 37, on which many of these compositions were first conceived. The lyrics—penned by Tebeleff and Dowling—reflect the band's newly matured worldview, infusing their long-held commitment to community with a sense of wide-eyed awe. Settling into a series of studios over the last two years, the final recorded product was expertly engineered & mixed by Peter Larkin of The Lighthouse Recording Studio in Alexandria, VA. All things considered, ATTQWNTA? shows a new band ready to lead their peers out onto the next branch. They haven't forgotten where they came from, but instead, they're forging ahead, despite the anxiety of the unknown.
https://www.youtube.com/user/paperhausmusic