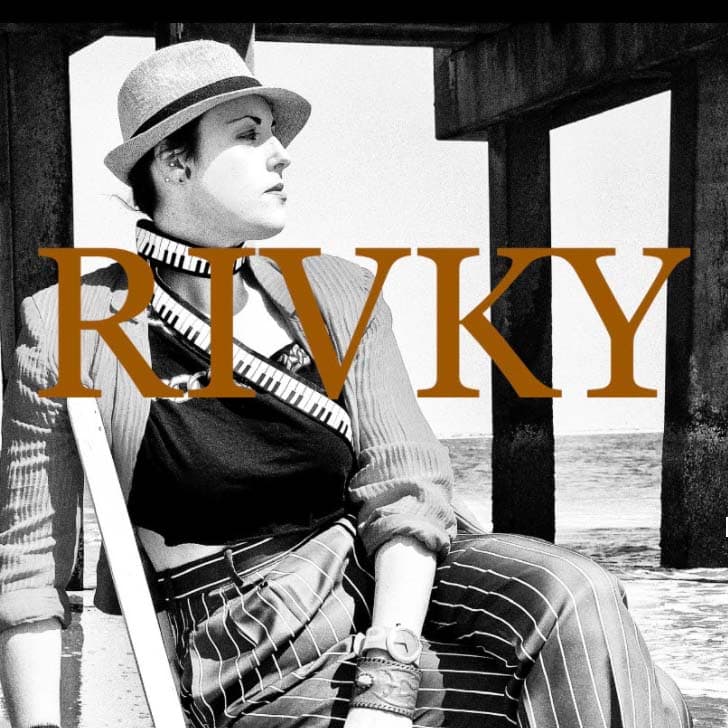 Rivky is a NYC singer-songwriter, recipient of the $5,000 NY arts grant, nominated by the IMEA Awards, selected for New York Musical Theater's top female finalists in 2022. Her song, "Hear Me Mr. Honey," was produced by Grammy-winning Amy Lee of Evanescence. Rivky's music has appeared on PBS's Mysteries Of Mental Illness. Her career jump-started composing for Off-Broadway, meeting her friend and Cellist Brian Sanders, releasing their first album, inviting them to The Kennedy Center, and stages featuring Suzanne Vega. Other projects include co-creating a musical currently in development with Playwright Jack Feldstein called, The Kingdom Of Vincent Grapelli. Rivky currently hosts "Melody Left Behind", celebrating performers living with schizophrenia, psychosis and those who experience the stage just a little differently, pushing the boundary to welcome more neurodiverse inclusion on mainstream music stages, which often doesn't exist for every unique artist.
"I am drawn to Rivky by her raw talent. What I love about her as an artist is the strength in her vulnerability- absolutely beautiful. I can't wait to hear more from her!" -Amy Lee, Evanescence
(Rivky's styles include Euro-French, folky-pop, jazzy-blues, classic rock, spoken word, theatrical elements. Similar to Kurt Weill, Nina Simone, Laura Nyro, Jaque's Brel, David Bowie, Regina Spektor, Freddy Mercury).
https://rivky.bandcamp.com/album/hypnotized-by-youth