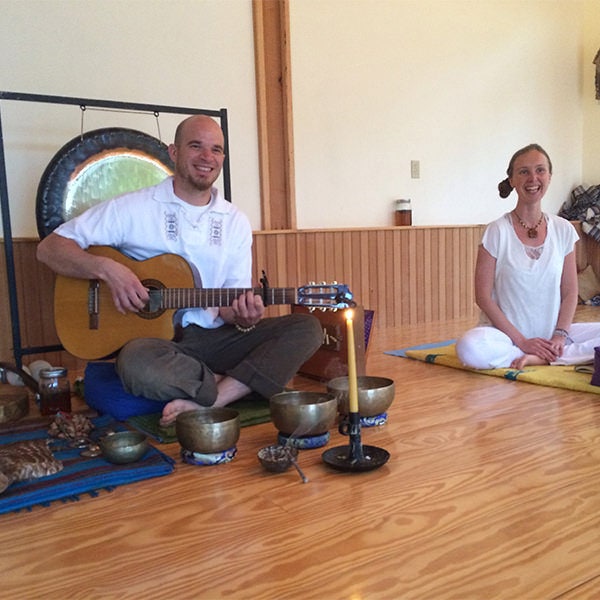 Class Description:
We start the program with about 45 min of gentle, yin yoga postures accompanied by live music. Next we shift into a deep state of relaxation with a guided spoken meditation (15-20 min). For the final hour participants are laying comfortably absorbing the sacred sound of the gong, singing bowls, flute, chimes, and more.
The full program runs 2 hours and often leaves participants feeling rested, rejuvenated, and aware.
Bio:
Shawn and Susan are dedicated students in the lineage of luminosity. They have combined her studies of ashtanga, restorative, and yin yoga with his passion for providing a relaxing, meditative environment using acoustic instruments.
Shawn and Susan DeRyder
84 cedar hill rd, High Falls NY
9738973260
shawnderyder@hotmail.com