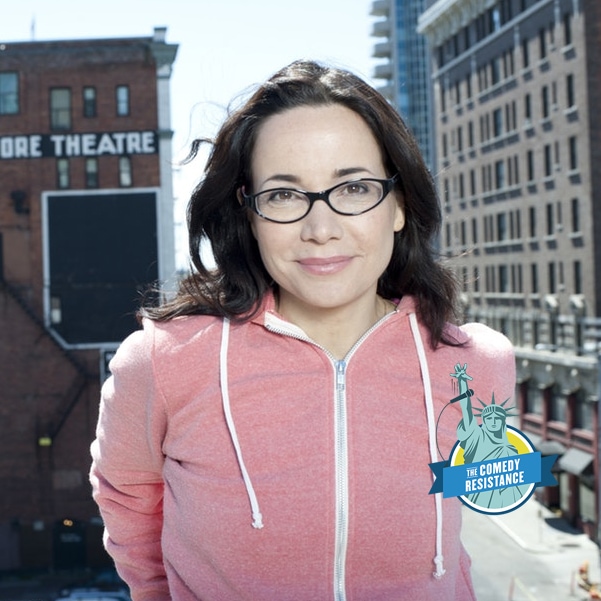 The Comedy Resistance Presents: Janeane Garofalo and Friends
The Comedy Resistance
The Comedy Resistance uses live comedy events and funny online content to inspire the American people to get activated and organized in their communities. They work locally in areas where voter impact will be greatest. With its partners and a growing list of volunteers The Comedy Resistance will help register voters, particularly milennials, get them excited about voting, and connect them with high impact volunteering opportunities. They endeavor to produce a wave of engagement up and down the ballot.
Their mission is to create a comedy platform that transforms a passive political audience to active voters and activists for a wave of electoral change.
Janeane Garofalo
Actress and comedian Janeane Garofalo has been an American institution since she burst on the scene in 1992.
Janeane has had many memorable and critically acclaimed roles in films such as "The Truth About Cats and Dogs," "Wet Hot American Summer," "Ratatouille," "Steal This Movie," "Reality Bites," "Romy and Michelle's High School Reunion," "Mystery Men," "The Ten" and "The Cable Guy". Janeane also co-authored the best seller "Feel This Book," with Ben Stiller.
Janeane was a cast member of the Emmy Award-winning Ben Stiller Show and played the role of Paula, the acerbic talent booker, on "The Larry Sanders Show," for which she received an Emmy nomination. During the fall of '94 she joined the cast of "Saturday Night Live." Some of Janeane's other television work includes two specials for HBO, FOX's "24," "Mad About You," and the final season of NBC's "The West Wing," where she played Democratic campaign strategist Louise Thornton.
In addition to acting in film and television, Janeane is an outspoken activist, spoken word performer and stand-up comedy entertainer known and respected around the world. She was instrumental in the successful launching of the first liberal radio network, Air America Radio, where she hosted her own talk show, "The Majority Report." A lightning rod for controversy, Janeane's well informed opinions and unflinching honesty have inspired laughs, as well as striking a chord with the left, right and everyone in between.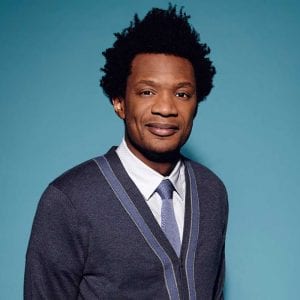 Seaton Smith
Seaton Smith is a comedian, actor, writer & director.
In late 2014 Seaton made his television debut as 'Motif' on Fox's Mulaney.
Soon after in 2015 he had a breakout performance on "Late Night with Seth Meyers." Then he got real lucky appearing in Inside Amy Schumer. In the season 5 finale of HBO "Girls." And Hulu's Difficult People. All while also being a regular guest on the Comedy Central's Nightly Show. In 2017, Seaton had a blast making people uncomfortable when he made his first appearance on Conan.
Vulture named him one of the 50 comedians you should know in 2015: " he's bursting with energy in a way that sets him apart in a overcrowded stand-up scene."
Chortle.Com says Seaton "offers a mesmerizing, livewire performance, full of joy and amazing comic energy".
"A naturally effervescent stage presence. As spirited as he is cerebral…one to watch." Time Out New York
In September 2015 under the legendary comedy record Comedy New Wave Seaton released his debut album bologna meat.  Which Laugh Button reviewed: Smith's humor is smart, energetic, and refreshingly clever as he fiddles with unique views on the world…continuously brings something new and exciting to stale topics."
Since then he's traveled the world doing standup.
He's performed at over 200 colleges across the country and he has headlined shows across the world, appearing in international comedy festivals The Montreal Just for Laughs, Melbourne Comedy Festival,  and The Iveagh Gardens Comedy Festival in Dublin.
I got platinum miles yo! – Seaton Smith once said.
Originally starting in Washington DC, he now lives in NYC.