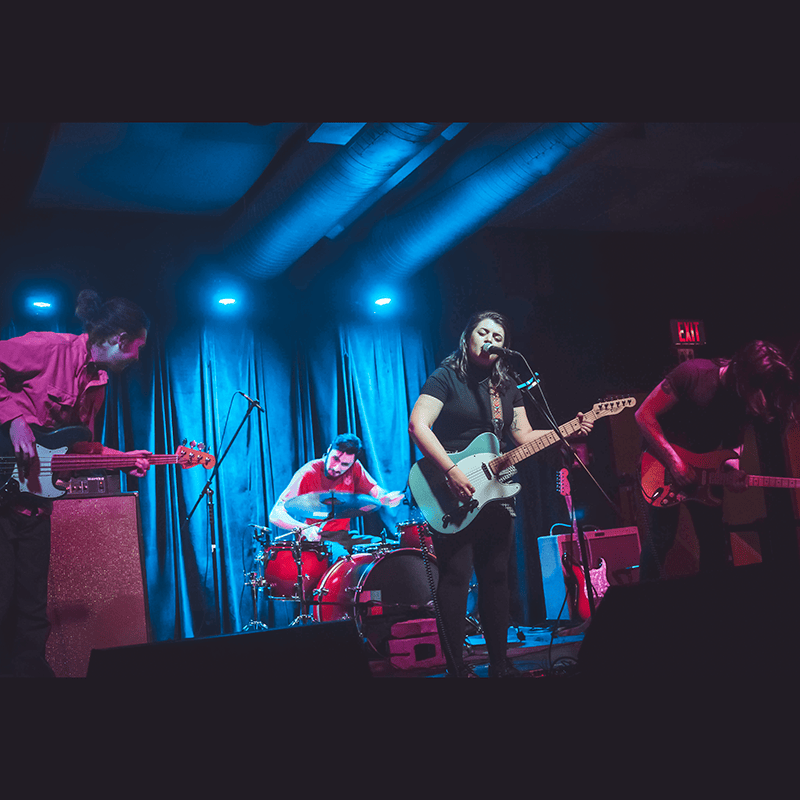 Tiny Blue Ghost is a band originating from New Paltz, NY. What started as a solo project by frontwoman Marissa Carroll her sophomore year of college quickly blossomed into a four-piece group not shy to make noise and blend genres into what the group affectionately calls "dream rock." The band released their debut LP "Growing Pains" in October 2017. The album tackles different subjects one might experience while transitioning into adulthood, including mental health, nostalgia, personal traumas, and more.
The band's overall sound can best be described with soaring vocal melodies and atmospheric guitar textures, drawing influence from bands such as Now, Now, Radiohead, and Death Cab for Cutie. Tiny Blue Ghost has played shows with notable bands such as Tigers Jaw, Petal, Macseal, Nervous Dater, and Slingshot Dakota in venues surrounding the Hudson Valley/Catskill region. Marissa's vocals can also be heard as backup harmonies on Diet Cig's debut album "Swear I'm Good At This."
Now based in Kingston, NY, Tiny Blue Ghost's second album "Mend Again" was released on 4/12/19 via Chatterbot Records. While holding some common themes in "Growing Pains" close, "Mend Again" is about unforgivingly loving yourself and learning to let go.