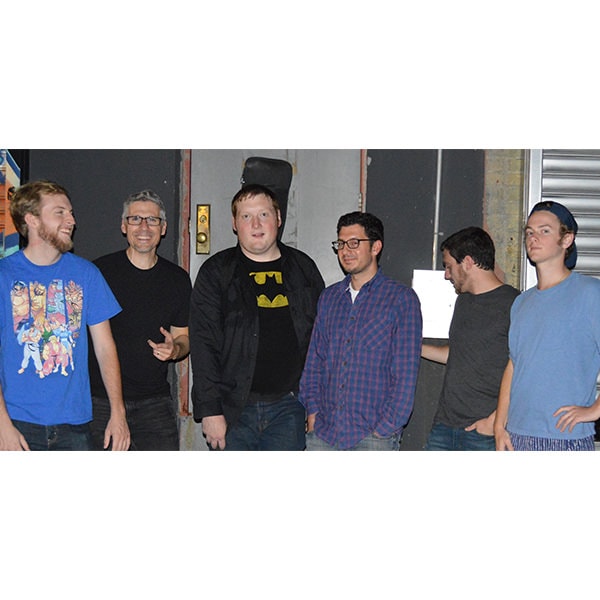 [vc_row][vc_column][vc_column_text]Bright Dog Red (BDR), an improvising collective from Albany, New York, fuses free improvisation, electronica, jazz, hip hop, psychedelia, and noise music.
The band's performances often feature visual artists creating work in real-time, most notably, the Jamaican American artist Michael Milton.
Since debuting in 2015, BDR has generated comparisons to " Mahavishnu Orchestra meets Digable Planets" (Paul Schulman), "electronic Ahmad Jamal," (Don Lucoff) and to other jazz, fusion, and hip hop luminaries.
Recent Press and Industry reactions to Bright Dog Red appear here: https://youtu.be/YzppAe0dQHg
BDR also has a rapidly growing following, having played a number of high profile dates including opening for George Clinton and Parliament Funkadelic, regularly headlining the Friday Prog Series at Spectrum NYC, headlining ShapeShifter Lab twice, performing at the Berklee College of Music, headlining Albany's Madison Theatre, playing BSP Lounge in Kingston, NY, playing Lilypad at Inman in Cambridge, and appearing at the Seventh Annual O+ Festival.
https://www.youtube.com/channel/UCRNcwZfofBrkxcdidbrnbfw
[/vc_column_text][/vc_column][/vc_row]