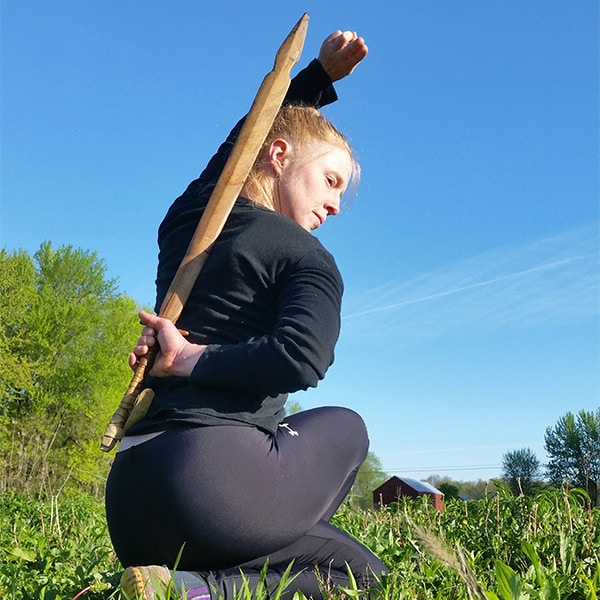 Class Description:
Dance Class
As we bring our attention to our entire being, we will explore movement possibilities. This class will be an inquiry into anatomy and form as well as our personal qualities and dancing desires. With both phrase work and guided improvisation, we will move with subtlety and power. Our warm up will consist of simple articulation focusing on the ease and efficiency of function. It will be a gentle arrival with a responsibility to one's longevity in mind.
This class wants your input, it is a space to shape our dance together. No experience necessary.
Qi Gong
Pure Yang Longevity
Pure Yang Longevity is a form of Wu Dang Qi Gong from the Wu Dang mountains of China. It is a system of healing, exercise and martial arts training that dates back 5,000 years. Using this method of meditative movements and aligned breath practitioners enliven the chi, or life force, that spirals through the body and the universe. Pure Yang Longevity guides the flow of energy within the body while practicing simple, functional actions that allow for greater ease of movement. It is designed to improve and restore health, dredge the meridians, remove disease, prolong life, replenish original qi and increase power of immune system by strengthening the connective tissue, tendons, joints, and increasing flow of qi and blood.
Bio:
Charlotte Gibbons graduated SUNY Purchase Conservatory of Dance. She worked as a professional dancer and choreographer with Movement Research and numerous professional dance companies and choreographers in NYC. In 2010, Charlotte traveled to China and focused on studies of Pure Yang Gong Fu and Taoism. Her dancing life has taught her how to be present and mindful and how to navigate the material world with kinesthetic awareness and a patient grasp of personal possibility. Charlotte believes that cultivating a relationship to one's person is a lifelong task and one that we must find a language beyond words to share.
49 Beyersdorfer st, kingston ny
5187056582
gibbonscharlotte@yahoo.com