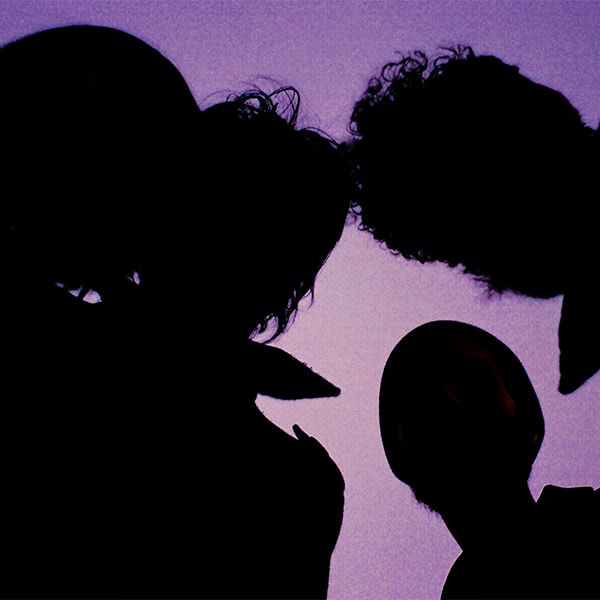 [vc_row][vc_column][vc_column_text]Brooklyn's Dead Leaf Echo is an music/art collective that released their debut LP "Thought and Language" in 2013. The album had clear 4AD influences as it was mixed by John Fryer (Lush, NIN, Depeche Mode) with artwork by the label's legendary designer V23's Vaughan Oliver (Pixies, Bauhaus). Their latest EP "true.deep.sleeper" released in 2014 saw them working with Monte Vallier (Weekend, Wax Idols)
They have finished their 2nd LP again w/ Vallier and also contributions from Guy Fixsen (MBV, WIRE) + Jorge Elbreht (Ariel Pink, No Joy) at Mexican Summer's studio in Greenpoint. A 7″ single + digital EP will be released in the spring followed by a tour to SXSW. A European tour will happen in late May and the LP to be released in the fall.
DLE has done multiple national tours over the past 2 years resulting in over 160 shows and taking them to SXSW, CMJ, NXNE, Northside Festival and everywhere in between.
Previous tours and SXSW bills included Swervedriver, The Wedding Present, A Place to Bury Strangers & Trail Of the Dead. They festivaled in 2011 with the Psychedelic Furs as well as played sold out shows in 2010 opening for the reunited Chapterhouse and Ulrich Schnauss.
"DLE bring you Dream-Pop!"
-FILTER Magazine
"Some of the best live music in the city"
-Time Out NY
"Brooklyn's Dead Leaf Echo play guitar-pop in the mold of Primal Scream and Swervedriver." – Death and Taxes
"We love Dead Leaf Echo's dreamy pop"
-The L Magazine
http://www.deadleafechonyc.com
https://soundcloud.com/deadleafecho[/vc_column_text][/vc_column][/vc_row]