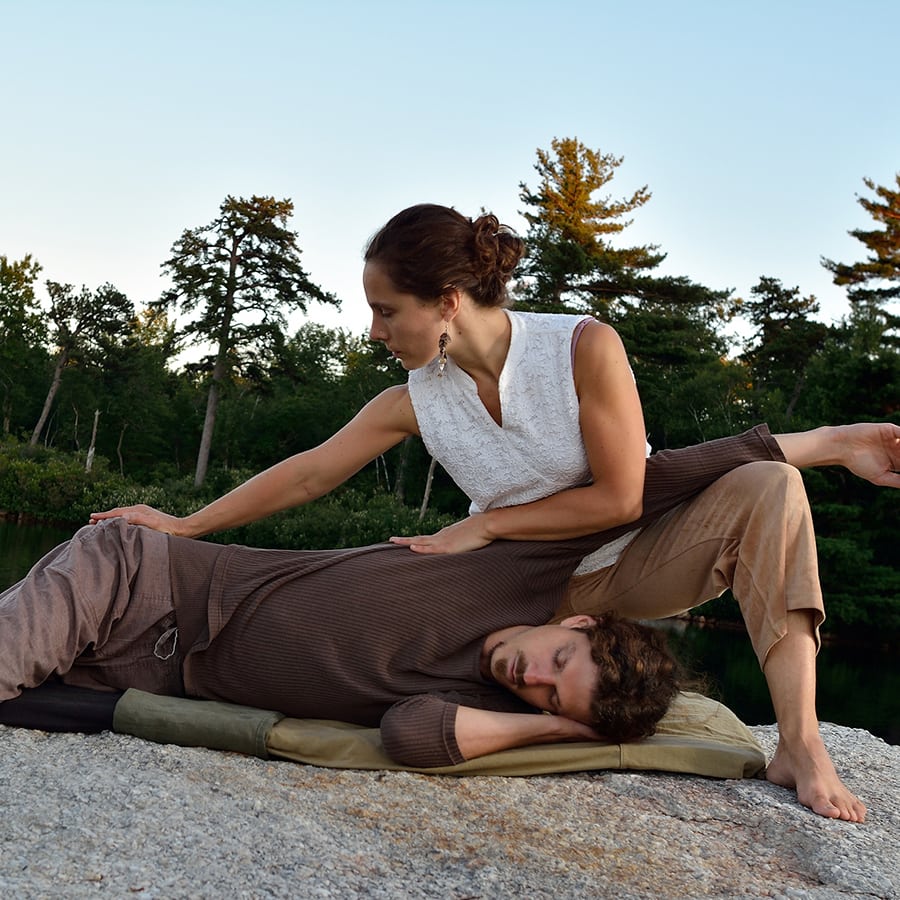 Bio:
Diana Brenes Seiler, LMT, CYT, CHC
Diana has had a private practice in New Paltz and has worked at the Wellness Center at the Omega Institute since 2006. She has been a massage instructor at The Finger Lakes School of Massage in Mount Kisco since 2008 and teaches Thai Massage workshops throughout the Hudson Valley. She is a certified yoga instructor and holistic health coach. To learn more about her, visit: www.hudsonvalleythaimassage.com
Inspired by the fulfillment she felt in her own yoga practice, Diana decided to pursue Thai Yoga Massage in 2003 as a means for assisting others in experiencing a similar fulfillment. In 2005 she attended and graduated from the Finger Lakes School of Massage. Since her initial study with the Lotus Palm School for Thai Yoga Massage she has been to Thailand twice to study with exceptional teachers in this field along with other incredibly gifted teachers over the years. Through all of her studies, the principle of intention in loving kindness as the foundation of giving an effective massage has carried through and is evident in her work.
TESTIMONIAL
"Diana brings her whole being to the practice of Thai massage, which she performs with mastery, artistry, and grace. Her work and presencecan be summed up in one word: exquisite!" ~ Elise Lark, PhD, LCSW, OSW-C, LMT
Hudson Valley Thai Massage
521 Main St. New Paltz NY 12561
8456415311
hudsonvalleythaimassage@gmail.com
hudsonvalleythaimassage.com