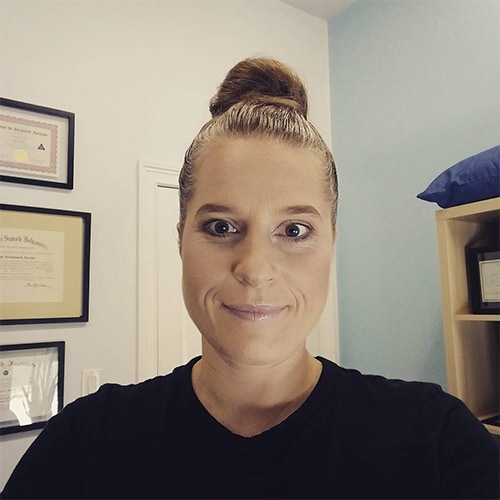 Eowyn Levene is dedicated to helping you feel your very best within her scope of practice as a massage therapist.
Her clients can drive the car, carry groceries, and play with their grandchildren without the constant strain of aching bodies. They are able to use less pain medication. They feel more confident and uplifted in general.
When not doing massage, Eowyn enjoys yoga, knitting, long hikes, and perfectly scrambled eggs. She lives in Highland, NY with her husband and two kitty cats.
Living Link Massage Therapy