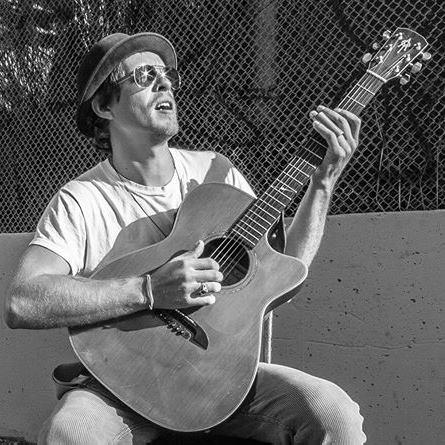 With the release of his full length album, Carousel, Eric Long and The Soul and Bones Band restore a fresh attitude to a classic genre. Lush with catchy guitar hooks, addicting choruses, and naturally soulful vocals, the record hits the mark as a real deal classic rock album. Though the songs are diverse from one and other, there is a commonality that brings it all together much like a concept album. Most importantly, the record never loses sight of the emotional platform great songs are built from.
"This was my first experience working with Shaky Jake,a producer that I've known for years, working in a large studio setting where the sky was the limit as far as production goes. We had all the toys and we took our time with the album. I've been playing for rooms of people with an acoustic guitar, or onstage with various bands for years now; It's my bread and butter, so having the chance to really experiment in a studio with a time frame that allowed us to play around with a lot of feels was a tremendous learning experience for me as a musician, and an artist. Normally I think of myself as a performance artist and with Carousel, I got to explore a whole other aspect of creating music" says Eric of the evolution of the recording process.
Now a California native, Eric reached back to his East Coast roots when assembling the diverse cast of musicians that appear on 'Carousel." The Soul and Bones Band has always been more of a studio incarnation than anything else. So when it was time to put it together, he worked with many of the upstanding musicians he had worked with growing up in York Pennsylvania, or through people he met down in Philly onstage or off. Working with members from bands like Killer Bangs, Cold Fronts, American Babies, and Ruby the Hatchet, the album became a culmination of high caliber musicianship all around.
As Eric himself puts it, "Carousel is a collection of songs that I played for years. These are songs that constantly evolved, and reshaped, and eventually with the help of a diverse group of musicians from my past, finally got recorded in a friendly environment in a warehouse in a pretty cutty part of Philadelphia with some of my favorite people in the world."