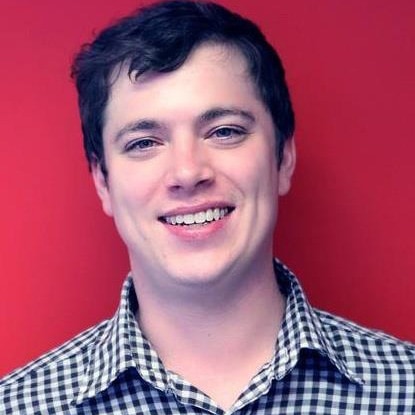 Saturday, Oct. 6 at 1:30 p.m., Hudson Valley LGBTQ Community Center, 300 Wall St.
It's tough to be a DIY artist in the music industry. With more than 360K emerging artists in the U.S. each year it seems impossible to grow your fanbase and career. You can look at the industry's focus on algorithms, streams, social media followers and music-as-marketing (not a product) as a negative, or you can look at this as an huge opportunity. Hear from a panel of industry experts including a label representative, a publicist, a lawyer, a manager and a DIY artist about how to build a sustainable career.
Moderated by: Craig Snyder
Panelists: Loren Chodosh, John Burdick, Mike + Ruthy, Kevin Calabro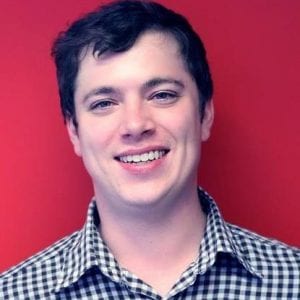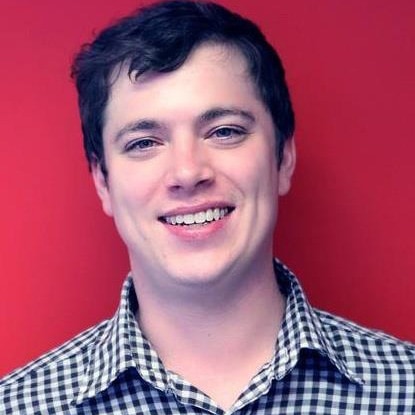 Craig Snyder
At ReverbNation, Craig Snyder facilitates the artist development program impacting 5 million-plus artists on its platform. Using their curation-at-scale product, leveraging algorithms and human curators, ReverbNation identifies artists early in their career for the music industry and brands.
Snyder earned a master's degree in rock n' roll while producing radio shows on SiriusXM for some of the greatest music movers and shakers, including Andrew Loog Oldham, Joan Jett, Kim Fowley and Little Steven Van Zandt. Drawing from this experience, Snyder has been able to extract and implement campaign ideas as both a music marketer and an artist manager. When he's not working, he's creating podcasts, brewing coffee and playing hockey.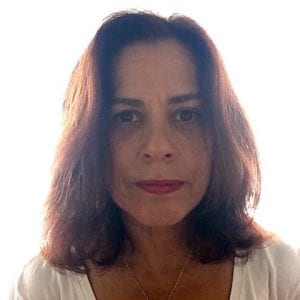 Loren Chodosh
Loren Chodosh is an entertainment law attorney and native New Yorker. Over the years she has represented a varied clientele, including Shawn Colvin, EMF, Moby, Yeah Yeah Yeahs, Swans, Live and Tricky, currently representing The Jon Spencer Blues Explosion, TV on the Radio, Liars, Buddy Guy, Steve Jordan, Nada Surf, Mercury Rev and many, many others. Lacking any discernible musical talent, Chodosh went to law school in the hope of figuring out how to work with bands. Decades later, she is still standing.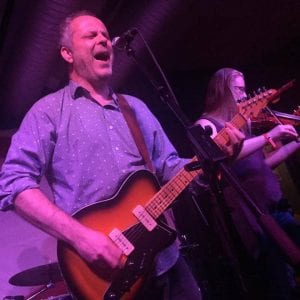 John Burdick
John Burdick is a regional music critic for Almanac Weekly. As a freelance writer, he composes biographies and release announcements for a variety of signed and unsigned artists. Burdick is one of the founders of SubFamily Records, a Hudson Valley cooperative that has released five records since forming late in 2017. As a guitarist and songwriter, he performs with his band The Sweet Clementines. He has recorded and/or performed with a variety of artists, including Laura Stevenson, Matt Pond PA, Dean Jones, Pelican Movement, and many others. Burdick is a multiple-time O+ alumnus with The Sweet Clementines and other projects. He will be performing this year with Hiding Behind Sound.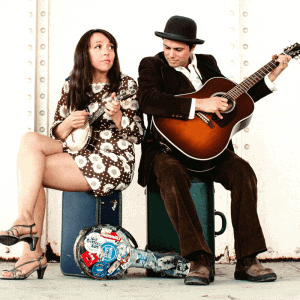 Mike + Ruthy
Mike + Ruthy (of The Mammals) are Hudson Valley-based songwriters who have made waves in the Americana world and beyond. In 2018 they released their self-produced LP, Sunshiner, which Tape Op magazine called "some of the best folk-rock music you will ever hear." These two believe in the transformative power of a great live performance. Touring upwards of a 100 shows a year (with their two kids in tow), Mike + Ruthy also produce a bi-annual folk festival called The Hoot of which the late Pete Seeger called "one of the best song gatherings I've seen in all my 94 years."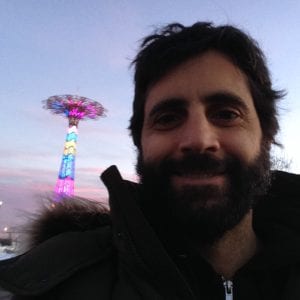 Kevin Calabro
Kevin Calabro began his career at the PR firm Susan Blond Inc., where he met Grammy Award-winning producer Joel Dorn who'd just launched the label, 32 Jazz. Calabro would work with Dorn for the next 10 years, earning production credits on many albums and received a Grammy nomination as executive producer for Vernon Reid's production of "Memphis Blood: The Sun Sessions" by jazz and blues legend James Blood Ulmer. In 2009, Calabro formed his own firm, Calabro Music Media, which oversaw campaigns for Chris Robinson Brotherhood, The Wood Brothers, and Medeski Martin & Wood, while his current roster includes Marco Benevento, Seth Walker and Leslie Mendelson. Calabro and Benevento formed Royal Potato Family, a record label imprint that's released titles by Garage A Trois, Stanton Moore and Lukas Nelson.
Brought to you in collaboration with and support from Hudson Valley LGBTQ Community Center, Radio Kingston and ReverbNation. Special thanks to Bear Call Mastering. Refreshments provided by Variety Coffee Roasters and More Good.