MEDITATION on "Know Thyself" by Theresa Widmann
MUSIC "Someday We'll Be Free" by Kortnee Simmons
MURAL "Know Thyself" by Ernest Shaw
Baltimore-based artist Ernest Shaw uses his deep understanding of color and the figure to define the duality of the African-American experience and to continue a rich history of African and African-American figurative art. His use of color to create rhythms in his work is informed by West African drumming. "I attempt to create work that combats negative, degrading, denigrating and stereotypical images that falsely depict African people throughout the diaspora," he says. "My mission and purpose is to illuminate the beauty of being an African in America while maintaining truthfulness and authenticity in the process. I wish to raise the level of consciousness of peoples of color, while providing others with a more full scope of the Black experience."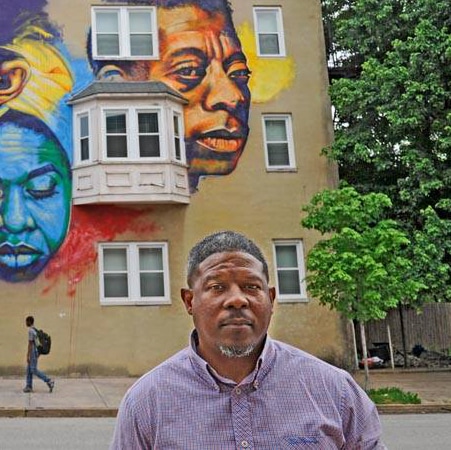 Ernest Shaw's work defines the duality of the African American experience, exhibiting this dichotomy through an array of media and concepts. The most prevalent aspect of the artist's work is his use and understanding of color and the figure. The figure in his work is a continuation of a rich history of African and African American figurative art, and his use of color demonstrates a deep level of understanding of rhythm taught to him by several West African drum instructors. Artist Ernest Shaw, Jr. was born and has lived most of his life in Baltimore, Maryland. Mr. Shaw comes from a family of visual and performing artists. As a youngster growing up in West Baltimore, there was never an absence of influence or inspiration thanks to the support and encouragement of his parents. He appreciates them all the more, as he recognizes that it is not easy to raise a child artist. Ernest is a product of Baltimore City Public Schools, where he graduated from the Baltimore School for the Arts—and where he currently teaches. He continued his education with a B.A. in Art from Morgan State University and an M.F.A. from Howard University in Washington, D.C. In addition to teaching in Baltimore City, he is also an adjunct professor at The Maryland Institute College of Art.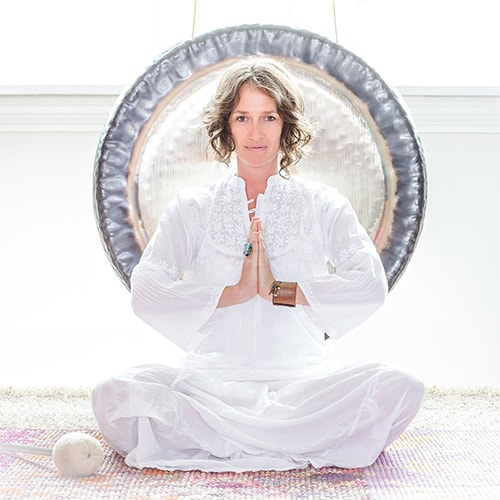 Theresa Lyn Widmann is a writer, teacher, sound healer, women's advocate, and community uplifter who uses her superpowers to help people heal and create a life filled with meaning. Founder of Anahata Yoga and Healing Arts, she believes in the supreme power of compassion to heal ourselves and our communities and is driven by this defining principle in all her work. 
Theresa has studied and practiced various meditation techniques, read countless books on yoga, meditation, energy work and spirituality, and is regularly adding to her base of knowledge on all these subjects. She is a KRI Certified Kundalini Yoga teacher, a certified Gong Master and has received training in the deep releasing practice of Yin Yoga and Trauma Sensitive Yoga training as a volunteer teacher for the non-profit, Exhale to Inhale.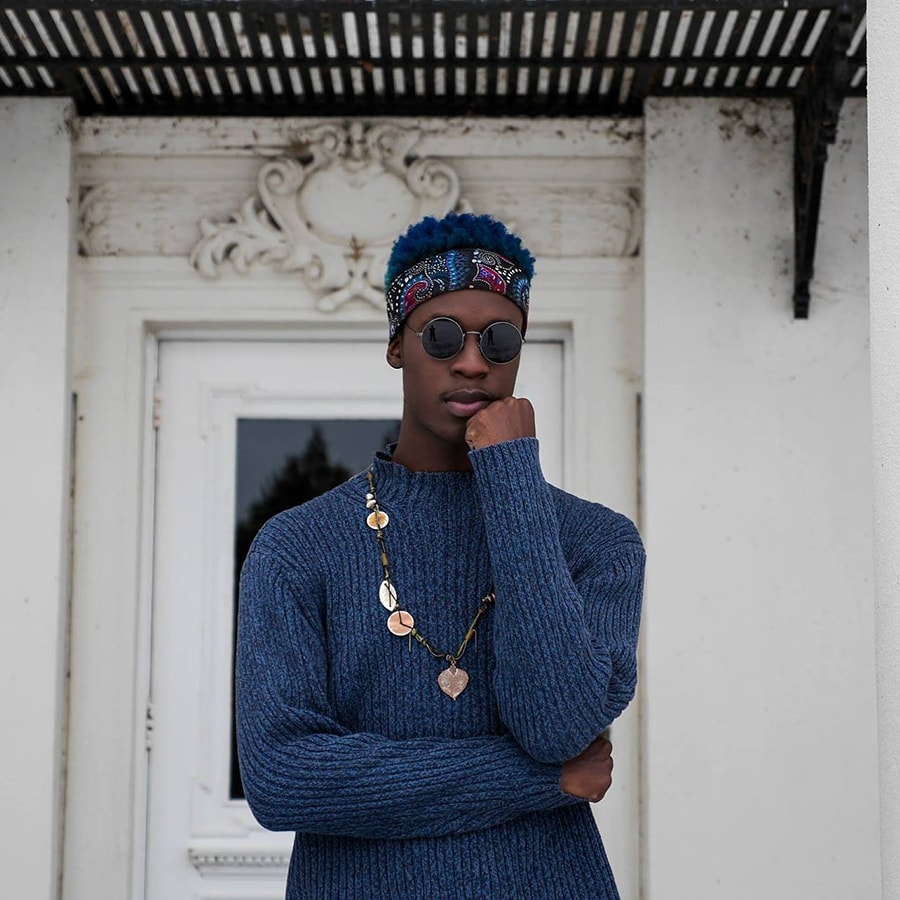 Kortnee Simmons is one of a rare lineage of artists who possess a gift that far exceeds his age. With the stage being his first love and second home, he is no stranger to the spotlight. Sharing a surname with the hip-hop impresario, Joseph "Rev Run" Simmons of Run–D.M.C. fame, he is no stranger to the music industry either. With the release of his first single after signing with Empire, 'Secrets,' Kortnee has garnered international press, rave reviews, and over 6.18M views for the single.