Welcome to Cycling (and running!) at the 2022 O+ Festival!
We will have several rides on Saturday morning, October 8th, ranging from a mellow spin around Kingston to take a deeper look at a selection of O+ Festival murals, to more ambitious, 25-mile and 50-mile road rides, as well as a roughly 35-mile gravel ride. We also have a new run (!) on Sunday. Deets on each ride, below.
Three key details:
REGISTRATION IS ALL SAME-DAY
Plan to show up at least a half hour before the rides begin, please! Earlier is better! Register at Keegan Ales, 20 St. James Street, Kingston, NY. WMC will provide free helmets/helmet fittings Saturday starting at 9am and a free barbecue sponsored by Keegan Ales will follow all rides!! Please spread the word to your cycling friends.
CYCLING + SWAG + MERCH OH MY!
Cycling kits from Thesis will be raffled off and swag from O+ and our partners like Athletic Brewing company, will be up for grabs! We love cyclists who support our mission and want to reward you! Yeah, the ride is the ultimate reward, but swag?! Who doesn't love swag?!
Come for the ride, stay for the party! O+ supports cycling because cycling supports wellness. Get your wristband, see over 40 bands, watch a mural be made, grab an O+ tee, a bite, a beer… ride, rinse, repeat! Buying a wristband undergirds the mission of O+, which will provide access to critical health care for over 200 artists and musicians during the festival weekend alone in exchange for them sharing their work with the public Oct 7-9th. Get wristbands, here!
Two lengths of 25 and 50 miles. Both depart on Sat Oct. 8 at 9am. PLEASE SHOW UP AT 8:30 OR EARLIER TO REGISTER!
Approx 35 miles almost entirely on rail trail to/from Kingston, down to New Paltz and back. Departs on Sat Oct. 8 at 9am. PLEASE SHOW UP AT 8:30 OR EARLIER TO REGISTER!
Just a few miles in and around Kingston. Departs on Sat Oct. 8 at 11am. All ages and levels welcome! PLEASE SHOW UP AT 10:30 OR EARLIER TO REGISTER!
Departs on Sunday Oct. 9 at 11am from Keegan Ales. We'll have a 5K run, or 10k bike ride past many O+ murals. Maps and route provided before the run, or you can follow a Keegan Army member. All levels of experience, run or walk, are welcome and encouraged to take part. Afterwards meet up for a brew and more amazing O+ music back at Keegan's.
2022 O+ Festival Cycling Events are made possible through the support of WMC and Athletic Brewing Company, with special thanks to Keegan Ales, Thesis Bikes and the
Ridership
.
Kingston Adventures Gravel Ride

18 mile gravel ride leaves from Keegan Ales promptly at 9am. Register

here.

Opening Meditation With Shawn Harrison from Kingston Yoga Lab & O+

Families for Safe Streets

Headliner: 'Building a Biking Community for All'

Natasha Dailey and Tracey Austin from

Rochester Women Bike

will present

O+ Mural to Mural Bicycle Tour O+'s Aimee Gardner will lead riders through the exploration of a selection of O+ murals that address women's empowerment

Bicycle Skills Clinic

Tom Polk of the

YMCA

will facilitate. Bring your own bike or borrow one from the Bike Trailer (correct sizes are subject to availability).

Event Wrap Up + Thank You's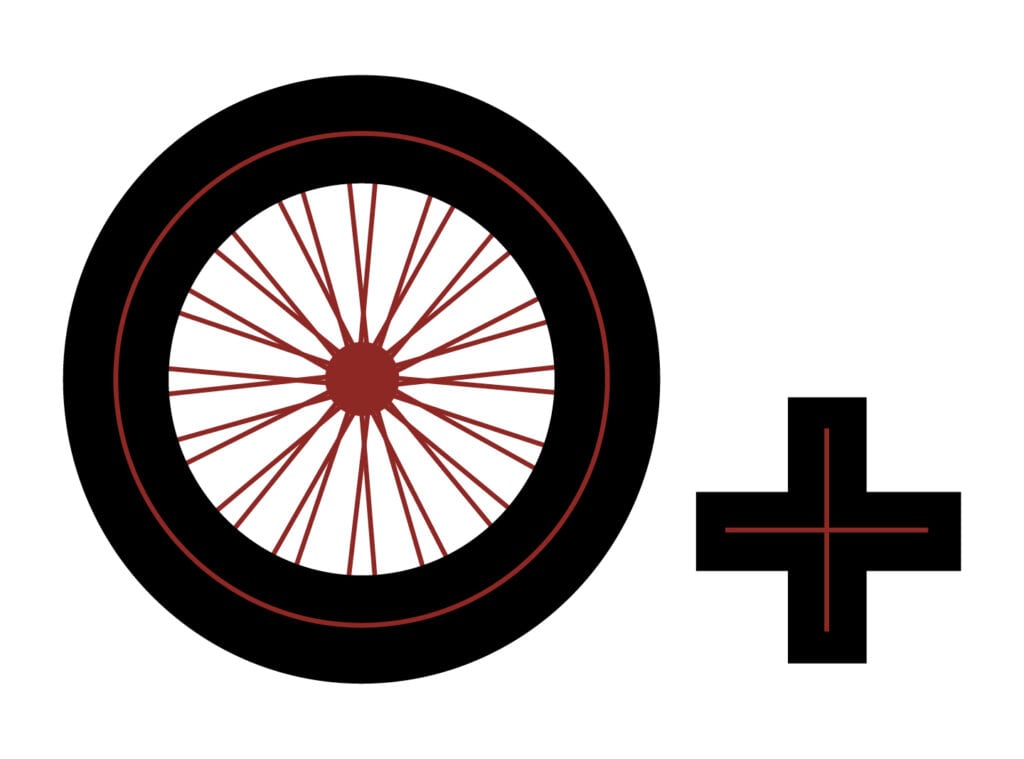 Two wheels. Cycling at O+ began as most things at O+ do; with a simple question and a desire to move. What is a dynamic way to see all of the murals? The answer was clear: on two wheels.
Since that first "Mural to Mural" ride in 2015, cycling at O+ has expanded and become more and more integral to what we do and who we are as a community.
Kingston is a hub for multiple trails for riding and at the gateway to the Catskill Mountains. Over the years we have partnered with Keegan Ales, the Mid Hudson Bike Club, the YMCA, Revolution Bikes, Kingston Women's Bike Fest, Athletic Brewing and WMC, to name a few, as we have explored the shared belief that cycling is another way to bring people together through wellness. It is not just a great way to see murals or discover a sweeping vista. Cycling is a vehicle for mental health, physical health, and the health of our natural environment. It gives us the freedom to fly, day dream, laugh, reconnect with our bodies, and, of course, sweat.
Throughout the year, O+ offers mural rides and partners with local cycling groups and organizations to support their rides and riders. On O+ Festival weekend every October, we offer rides on a variety of surfaces and distances, for every skill level, to challenge, explore, and celebrate on two (or sometimes three) wheels. \ Check our calendar and events throughout the year, grab your helmet and ExplO+re wellness and art on a bicycle with O+.
Interested in organizing or partnering with O+ on a ride or sponsoring a ride with O+ in the future? Contact info@opositivefestival.org