Submissions are open for Artists' Clinic Providers now through Sept. 4th!
Click here to learn more and apply today.
The O+ Clinic is the heart of every festival. It's a safe, affirming space where artists, musicians, and volunteers access a wide range of preventive and therapeutic health services and spend quality one-on-one time with doctors, nurses, and wellness practitioners – precious time that our current healthcare system doesn't often allow for. 
In addition to basic preventive care, each year's Clinic is tailored to the specific needs of its participants. Ahead of the festival, all artists and musicians who participate in O+ fill out a form letting us know what they think their healthcare needs are so we can source the necessary specialists. At the clinic, a nurse helps each patient navigate available services, from routine preventive care to complementary wellness modalities.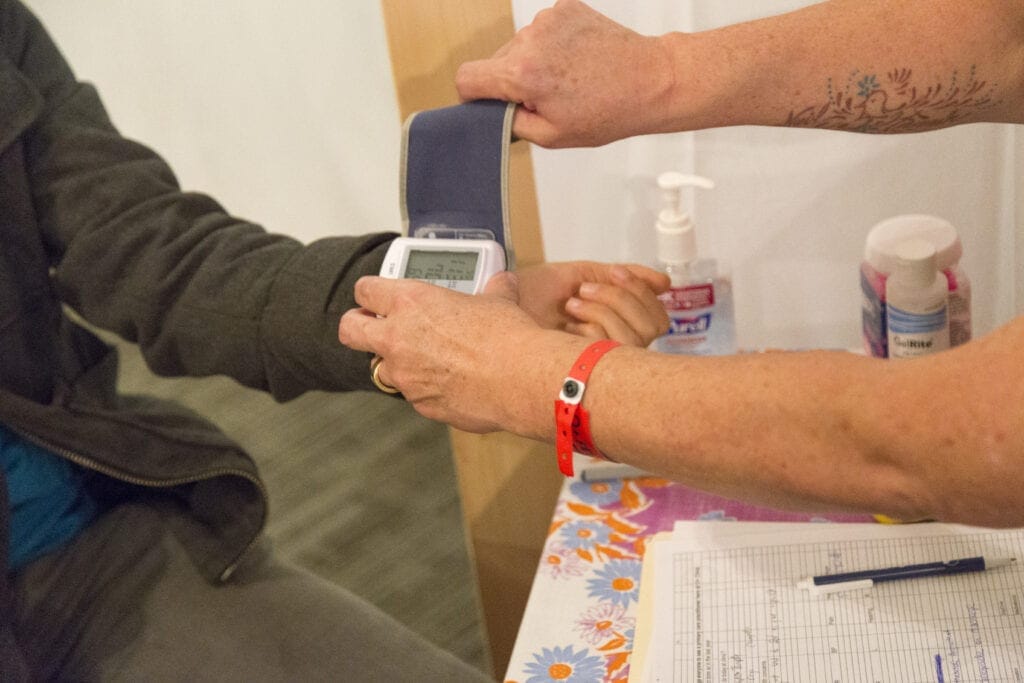 Some examples of the types of health and wellness services O+ providers offer include:
Dentistry

Mental health services

Physical therapy

Massage

Reiki

Acupuncture

Herbal remedies

Traditional Chinese Medicine

Podiatry

Clinical Hypnotism

Chiropractic care

Dermatology

Primary care

Naturopathy

Cervical cancer screening
We are so grateful to the dozens of doctors, nurses, acupuncturists, massage therapists, and other health and wellness practitioners who make the O+ clinic possible, and for all that they contribute to the collective well-being of our community. 
O+ is working to establish Exchange Wellness, PLLC, a year-round, exchange-based health clinic inspired by the O+ Artist's Clinic. The goal is to expand the services we provide during the festival into a sustainable model for care available 365 days a year. 
Interested in learning more? Contact us at info@opositivefestival.org.
"Most of us are really eager to work outside of the system in any way that we can, to really have no threat of a bill, or insurance, or fear. [Participants are] in a nice casual setting where everyone's really friendly and where we honestly truly appreciate one another"
– Shannon Donnell, RN