O+ (pronounced O Positive) has been working for the past 10 years to bring public art to Kingston, NY and other festival cities around the country.
We believe that art is medicine, and that experiencing and engaging with art can be tremendously healing. Public art activates and embellishes spaces. It makes art accessible to everyone because many public artworks, especially murals, live outdoors. Public art inspires dialogue and fosters empathy.
O+ offers guided bike tours of murals and murals-in-progress during its October festival in Kingston. Our art committee has led tours of murals in partnership with Kingston's Black History Month and during Art Walk Kingston. If you are interested in a mural tour for your school group or nonprofit organization, email info@opositivefestival.org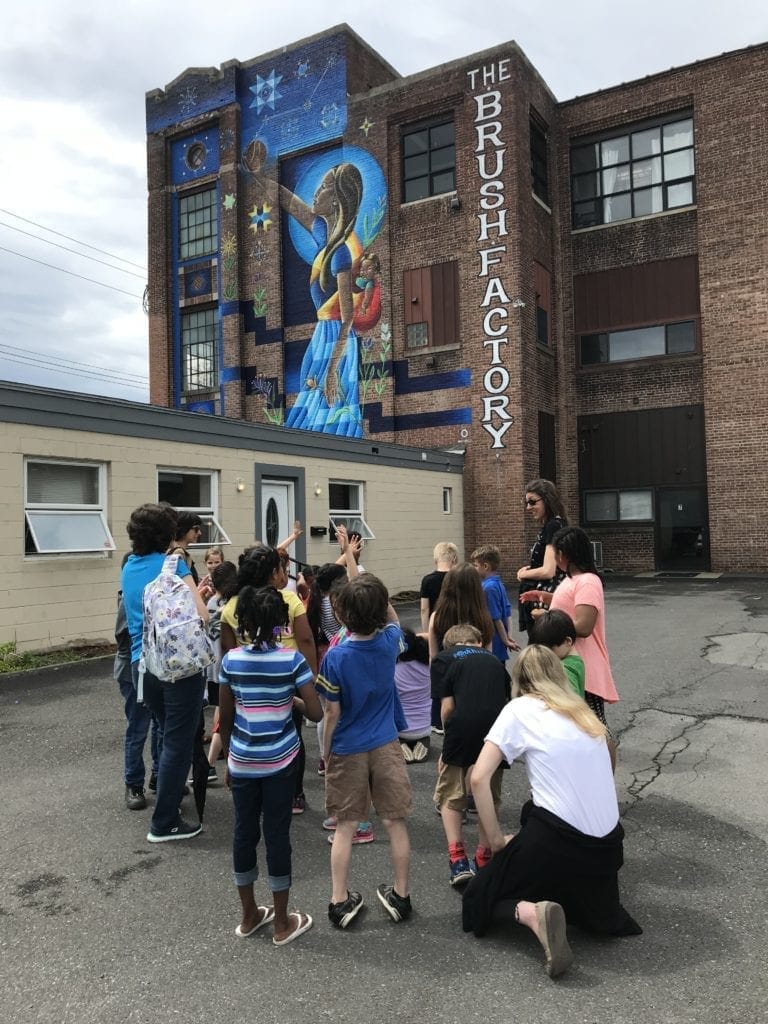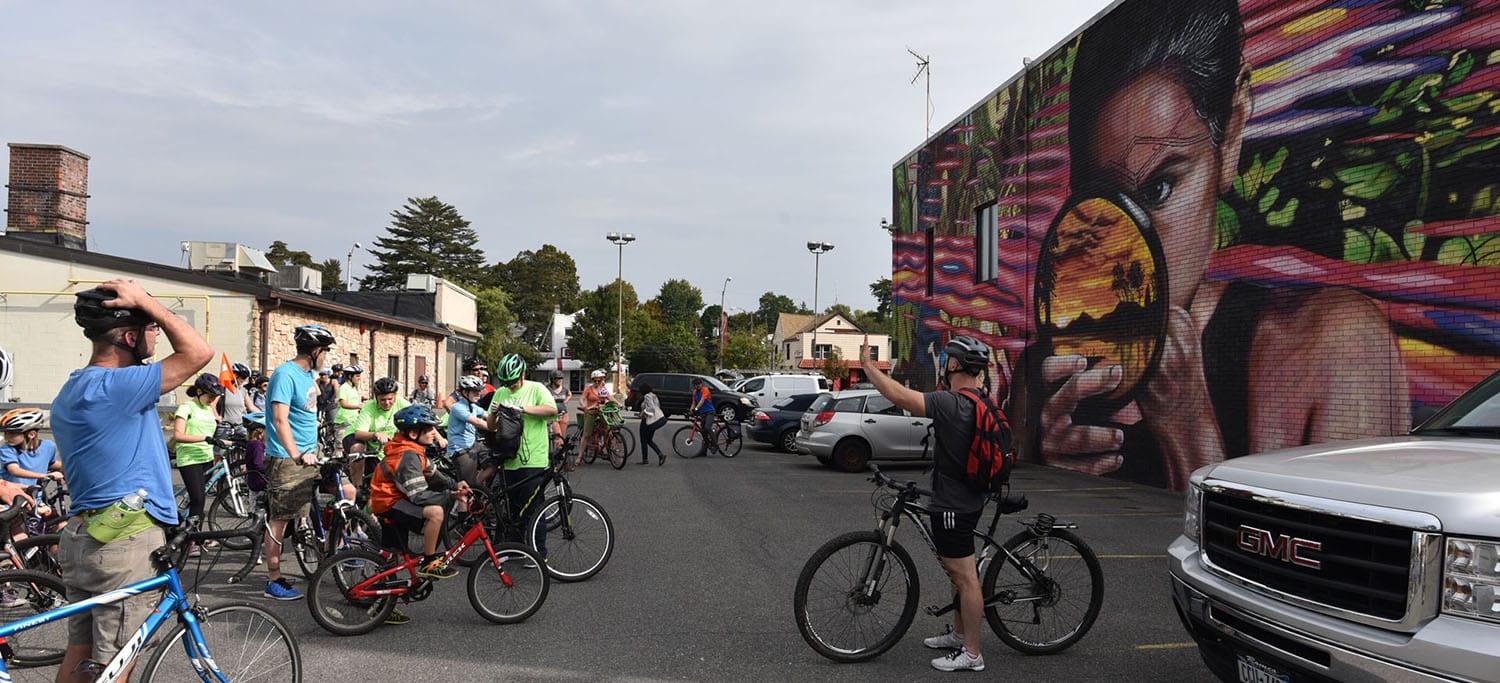 Every October artists from both near and far paint murals (41 as of October 2019) throughout Kingston in response to a theme set by the festival art committee. Many of the works reflect the rich history, culture and diversity of Kingston and its residents. Others bring to light universal themes through the stories of people beyond our city's borders. All act as a catalyst to deeper understanding of the world through representation, narrative and inclusivity.
Participating mural artists receive health and wellness care, including primary care, integrative medicine and massage therapy in our Artists' Clinic, as well as in-office dentistry and optometry. This exchange of "the art of medicine for the medicine of art" and the facilitation of public art are ways O+ empowers community members to take control of their collective wellbeing.
PETALUMA CA, CHICAGO IL ,
HAVERHILL MA, POUGHKEEPSIE NY,
NORTH ADAMS MA MURALS