"It had been over a decade since I was able to access preventative treatment and the warm feeling of being taken care of was really overwhelming. I am grateful to all the organizers and volunteers at O+ Festival for what they do."
– Treya Lam
The 
O+
 Festival relies on the people in each community to move it forward. We ask volunteers to sign on for at least one four-hour commitment in an assigned volunteer position during the three-day festival weekend. Be part of something amazing — you won't regret it!
As a thank you for the donation of time and talent, volunteers who work four hours receive a festival wristband granting entry to all regular festival programming; those volunteering for eight hours get a wristband AND access to the O+ Artists' Clinic for an appointment.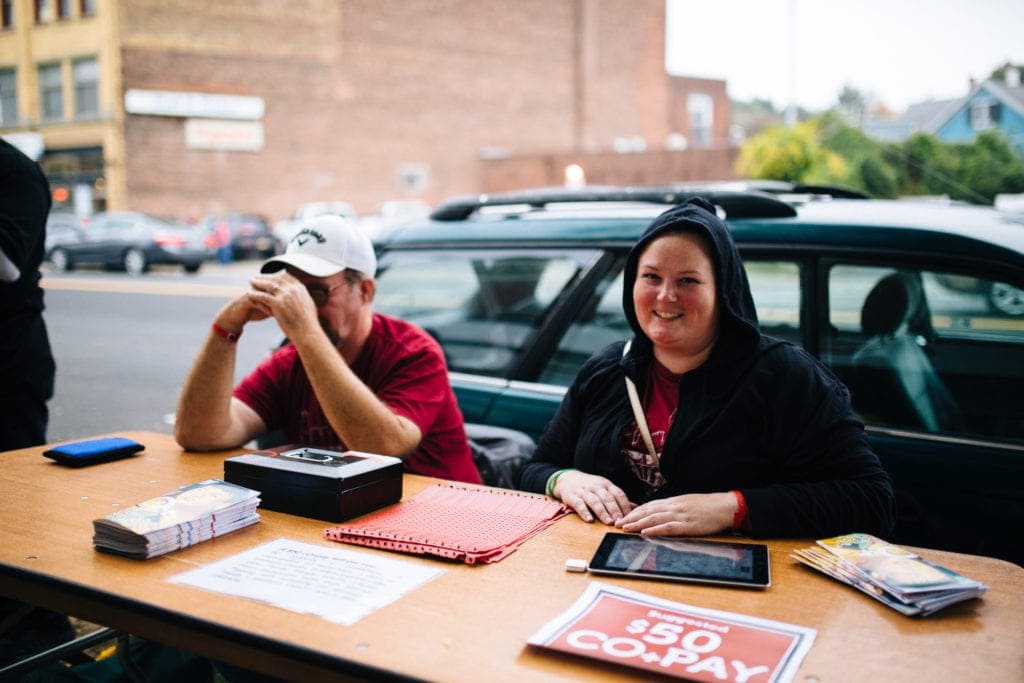 Our sponsors and partners connect with O+ because our work and mission complement their core values. To learn more about opportunities for engagement with our art, music and wellness festivals or yearround programming, contact an O+ liaison below:
You can also help by telling the world about O+. Please like us, love us, tweet us and most importantly come to an O+ near you.