In 2010, a group of local artists, doctors, and a dentist came together around a simple idea: Bring a band to town in exchange for dental work. Since then, the O+ Festival has hosted hundreds of bands and performers, filling the city with music for one glorious weekend each October.
During festival weekend, you can hear live music at a variety of both traditional and unique venues around town – from breweries and galleries to parking lots and alleyways, and even within the soaring cathedral of the Old Dutch Church. 
While the vast majority of participants are local – in 2022, 68% of all musical acts were from the Hudson Valley –  O+ brings musicians from all over the U.S. (and sometimes, beyond!) to exchange the art of medicine for the medicine of art.
Past musical acts include:
Past musical acts include:
The Magnetic Fields

Mirah

Mercury Rev
Kimbra
Les Nubians
The Felice Brothers
Kaki King
Nicole Atkins
Evan Dando
Amanda Palmer
!!! (Chk Chk Chk)
Widowspeak
Screaming Females
Spiritualized
…and hundreds more
local and national acts!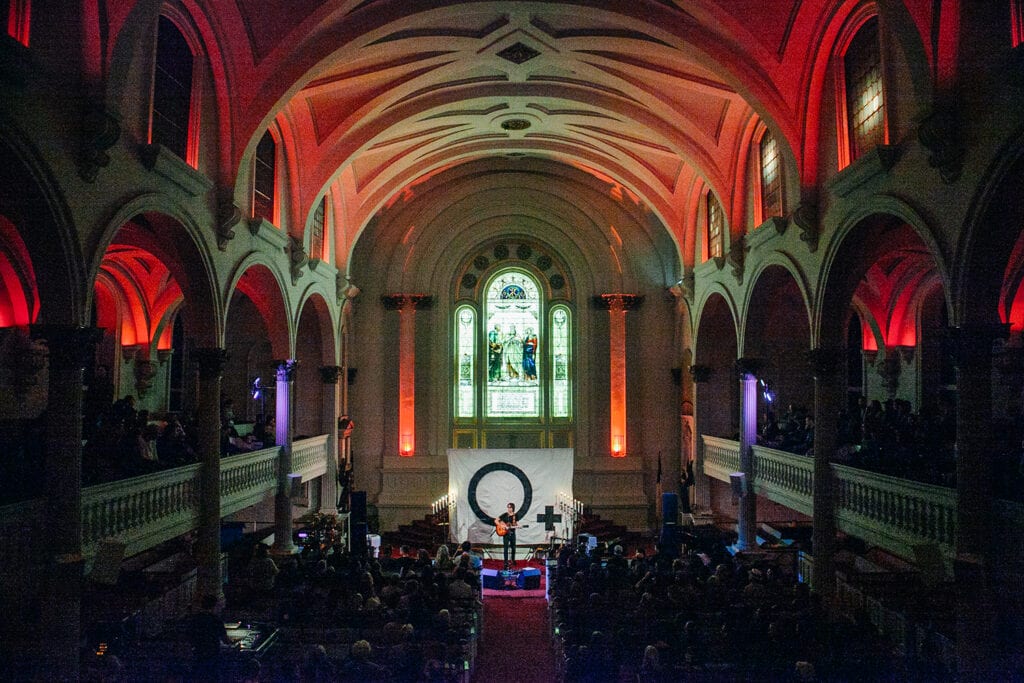 What's it like to be an O+ band?
See for yourself, from this firsthand experience with Americana trailblazers
The Mammals!