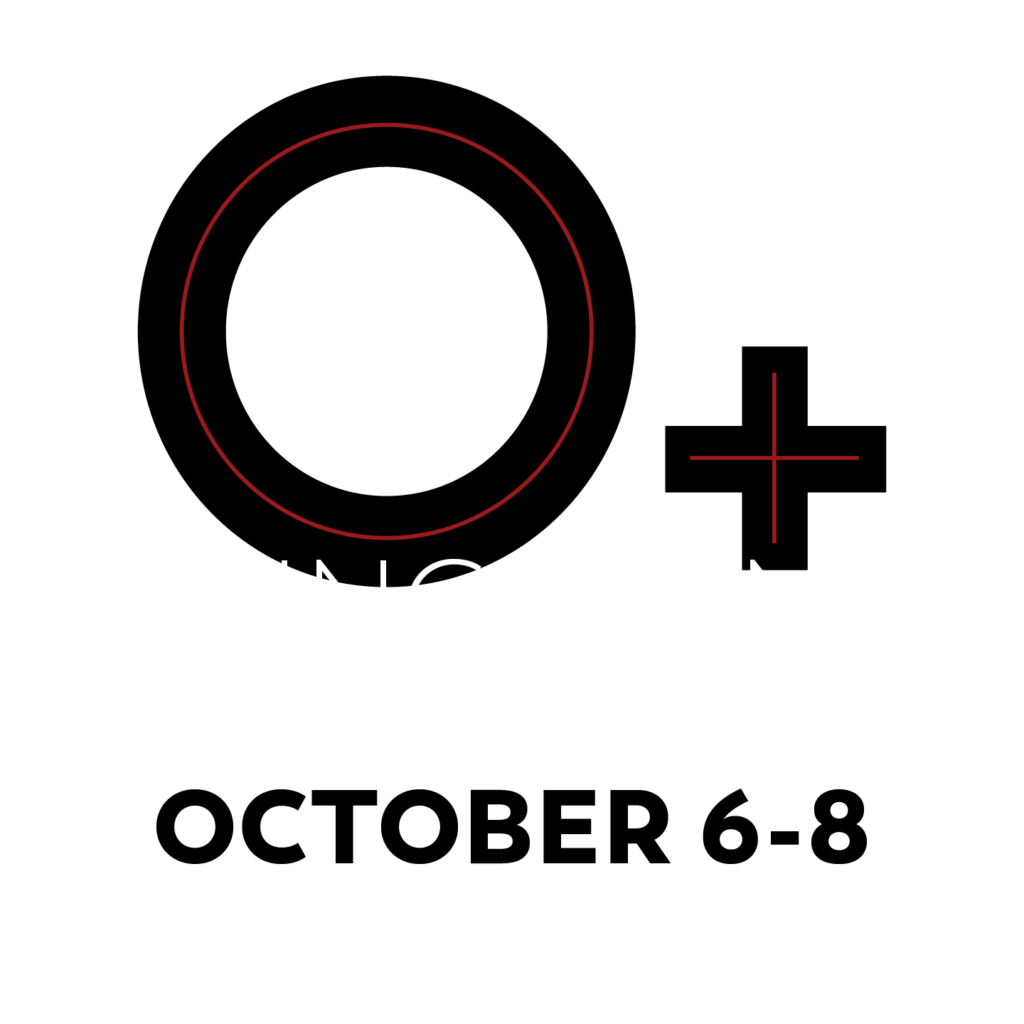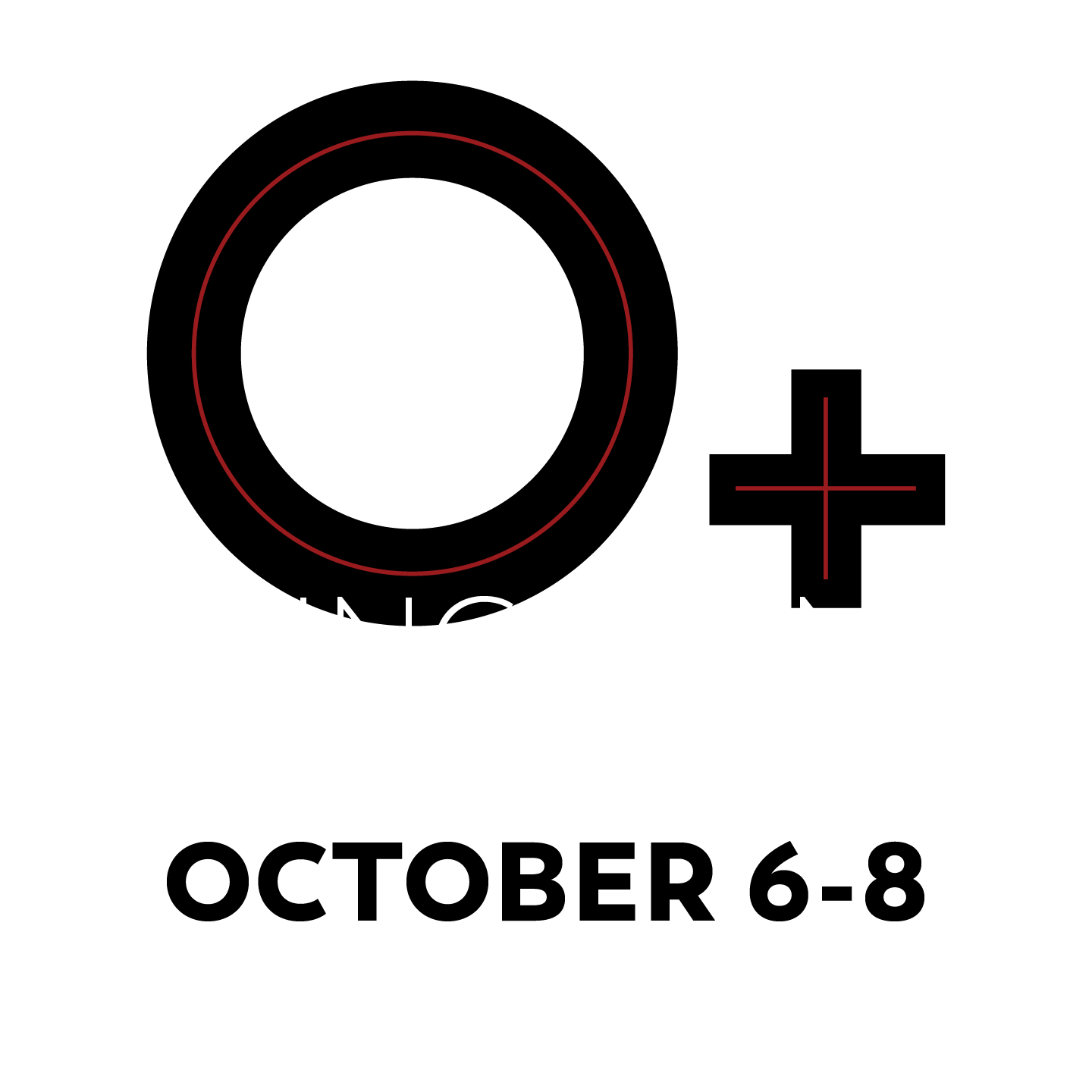 Clinic + ExplO+re Submissions Now Open
Submissions for the O+ Artists' Clinic and ExplO+re Wellness sessions are now open!
Artists' Clinic Provider submissions are open May 8 – Sept. 4
ExplO+re Wellness Session submissions are open May 8 – June 19
The O+ Artists' Clinic welcomes health and wellness providers from all schools of thought, areas of medicine, and all alternative and complementary care practices. By offering your services in the O+ Clinic, you will be caring for artists and musicians who are chronically un- and under-insured in a friendly and casual setting free of the bureaucracy of institutions. The O+ Artists' Clinic is curated each year by the Wellness Team and populated by 75-150 providers and practitioners to ensure diverse, expansive offerings to meet as many needs as possible.
Some examples of the types of health and wellness services O+ providers have offered include, but are not limited to:
Dentistry

Mental health services

Primary care

Physical therapy

Massage

Reiki

Acupuncture

Traditional Chinese Medicine

Podiatry

Clinical Hypnotism

Chiropractic care

Dermatology

Naturopathy
ExplO+re Wellness Sessions are the public-facing wellness component of the annual O+ Festival. Our community can experience different modalities, meet new teachers, explore new wellness practices, and get inspired. 
ExplO+re Sessions typically last one hour and include movement, mindfulness, nutrition, and other approaches supporting health and well-being. We have held a variety of sessions, including gong baths, medical marijuana 101, yoga, somatic movement workshops, and even classes on financial wellness for creative professionals. Explore Sessions are available to all festival attendees, artists, musicians, and volunteers and are included alongside all other programming in the festival schedule. Selected ExplO+re practitioners and facilitators are offered full access to the festival, meals in the green room, and one clinic service in exchange for their effort, offering, and expertise. 
Click the links below for more information on the Artists' Clinic and ExplO+re Wellness and submit your application today! If you need support of any kind to apply, contact us for assistance at info@opositivefestival.org or call (845) 399-5343.
Other Ways to Get Involved
Want to support O+ in other ways and be part of the magic that happens when art, music, and wellness merge? We are currently seeking volunteers to help in two ways:
Provide housing for visiting artists and performers

Sign up to work during the festival, happening October 6-8, 2023
Housing and festival volunteers play an integral role in moving the O+ mission forward and supporting the health and well-being of the Kingston community. Interested? Get more information and submit your application today!

The 2022 O+ Kingston Festival brought 40+ bands, 30+ artists, a dozen writers and more than 120 Clinic providers together to deliver over 200 Wellness services for musicians & artists!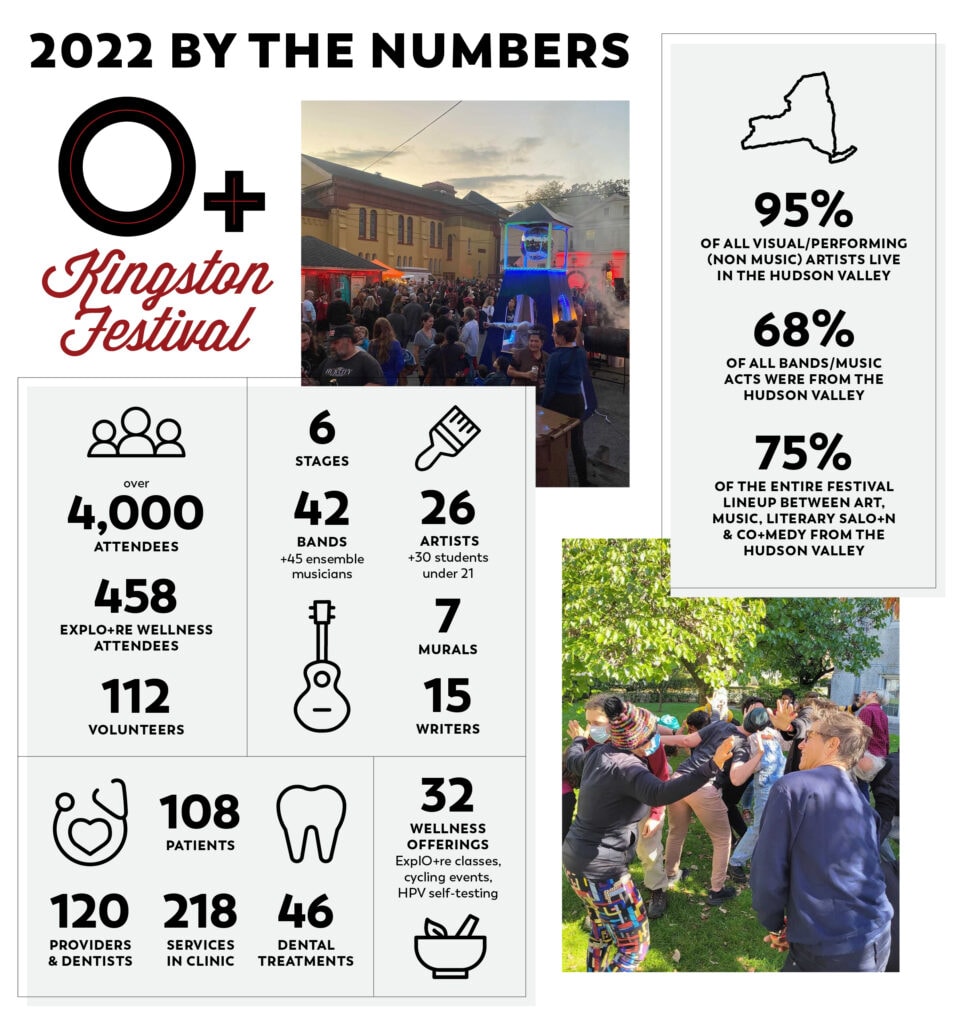 O+ Kingston mural maps are available at Ulster County Tourism, 20 Broadway, and at many mural locations.