Submissions Open for O+ Kingston
Submissions are open for the 2021 O+ Festival taking place on October 8-10 for Clinic Practitioners, Volunteers, and teachers offering Wellness Classes.
Submit
Murals, Music and Meditation
Musicians and wellness practitioners have provided complementary songs/musical compositions and/or meditations for 10 of the O+ murals in Kingston, NY.
Learn More
The LO+ving Kindness
O+ is offering free mindfulness-based stress reduction sessions via the Zoom platform.
Fridays at 12pm EDT
Survivor Love Letter Mural
Artists Jess X. Snow and Layqa Nuna Yawar painted a monumental love letter to survivors of sexual assault and violence, featuring words by Tani Ikeda and Kingston-area survivors, on Family of Woodstock's Darmstadt Shelter during the ninth annual O+ Kingston. The project included a facilitated workshop for survivors of sexual violence and their allies.
Watch Video
O+ empowers communities to take control of their collective wellbeing through the exchange of art, music and wellness.
O+ (pronounced O Positive) supports the health of underinsured artists and musicians through festivals at which they exchange art-making and performances for wellness services: the art of medicine for the medicine of art.
O+ helps strengthen community wellbeing with Narcan and CPR trainings, expos of local health-and wellness-related nonprofits, cycling events, classes in the healing arts, mural tours and healthcare forums.
We are
creative
radical
compassionate
O+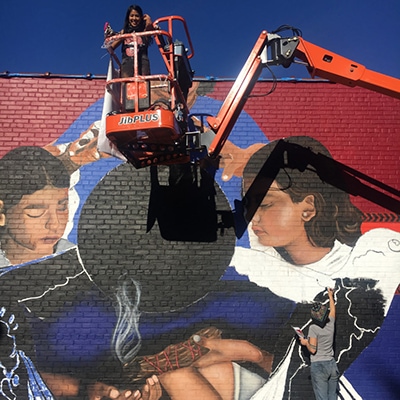 O+ curators select a theme, review submissions and invite artists to make murals, sculptures, installations, films, workshops and performances in public spaces. O+ artists receive complimentary health and wellness care in exchange for their creative gifts.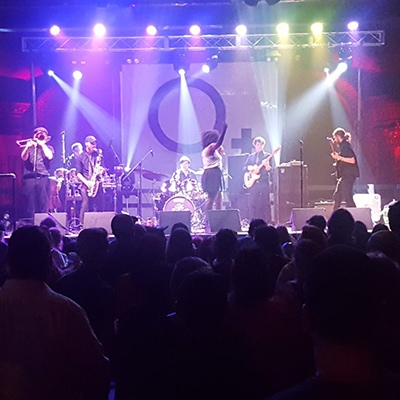 O+ festivals feature concerts in large and intimate venues, including a former Vaudevillian theater, galleries, breweries, even alleys. A music panel reviews submissions and invites bands to participate. O+ musicians receive free health and wellness care in exchange for playing festival shows.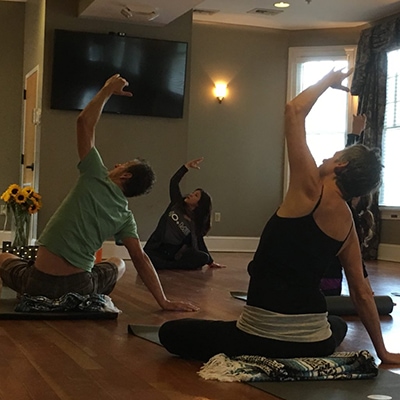 The O+ Artists' Clinic is the heart of every festival. Underinsured artists, musicians and volunteers receive care from nurses, doctors, dentists, bodyworkers and mental health professionals. Audiences attend wellness expos, healing arts classes, cycling events and NARCAN & CPR trainings.
O+ uses our collective talents to heal and strengthen neighborhoods.
Exchanging Art & Music for Healthcare Since 2010