The selection committee for the Poughkeepsie Gateway, an art intervention at the Route 9 underpass on Main Street, has selected 5 finalist mural proposals from the following artists: Julia Whitney Barnes, Risa Tochigi aka Boogie, Peter Daverington, Layqa Nuna Yawar and Justus Roe.
The public is invited to meet the artists, ask questions, and leave feedback Friday, April 6 from 5-7 p.m. at the Poughkeepsie Public Safety Building, 505 Main St.
The Poughkeepsie Gateway is a commissioned mural project that is a partnership between Poughkeepsie Alliance, Arts Mid-Hudson and O+ Poughkeepsie.
The images below are partial mural studies for the Poughkeepsie Gateway (with the exception of the Justus Roe image, which is an example of previous work.) To see more details of the proposed murals, please attend the April 6 session!
Julia Whitney Barnes: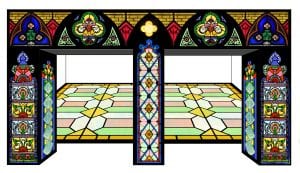 Boogie: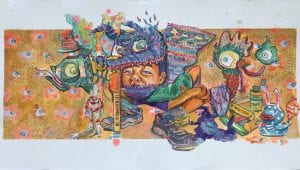 Peter Daverington: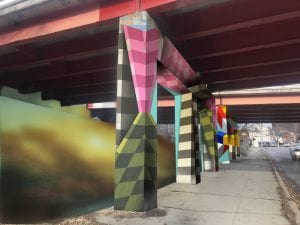 Layqa Nuna Yawar:

Justus Roe: