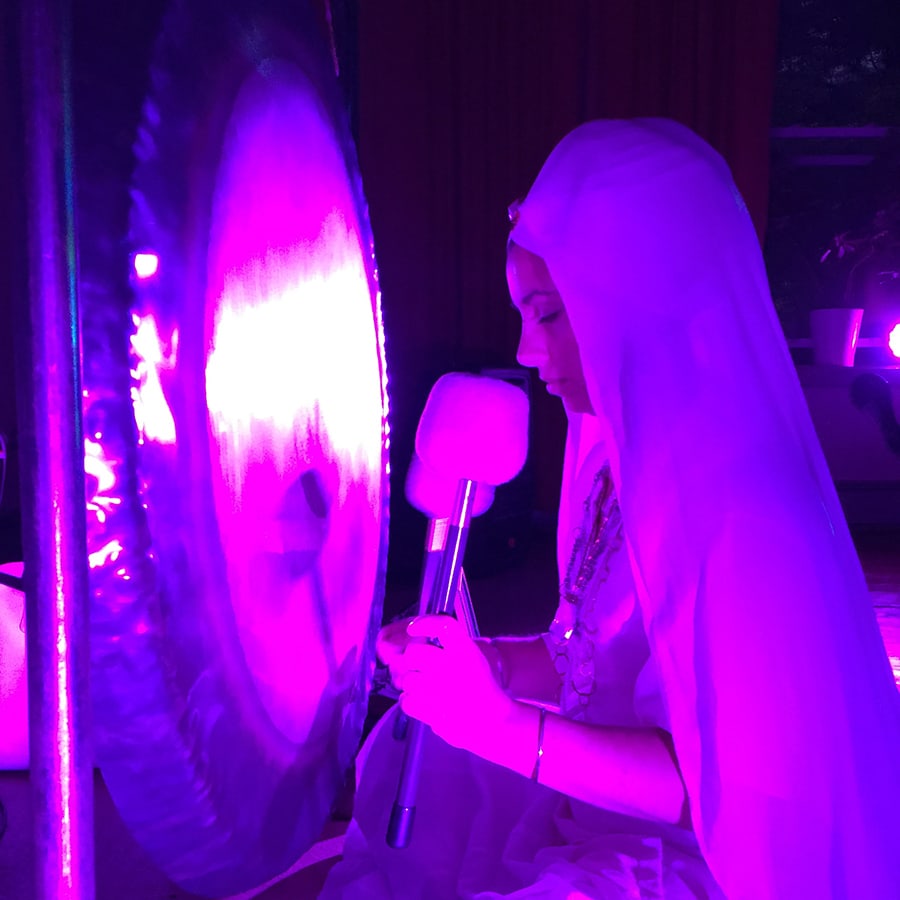 EXPLO+RE class: Gong Sound Healing Meditation
Teacher bio: HariPrakaash teaches Kundalini Yoga, Meditation and Gong Sound Healing. In 1996 she began her practice in Woodstock, New York. She has been a teacher of Yoga since 2006. Her Sadhana (personal practice) and classes benefit from her love for music, creative spirit, and connection to planet Earth. Her prayer is that the teachings continue to flow through her accurately and authentically. She is deeply grateful for her teachers, the teachings and the energy that flows through her.
HariPrakaash brought Kundalini Yoga and the "Gong Movement" to the Hudson Valley of NY in a very grassroots way, by teaching out of her living room. She has inspired and guided dozens of people to take KRI teacher training and become teachers themselves. She continues to inspire and uplift the individuals she teaches daily.
She holds International KRI certifications in Kundalini Yoga as taught by Yogi Bhajan. HariPrakaash has attended and is certified in dozens of KRI Level 1, Level 2 and Level 3 training. For more information visit hariprakaash.com