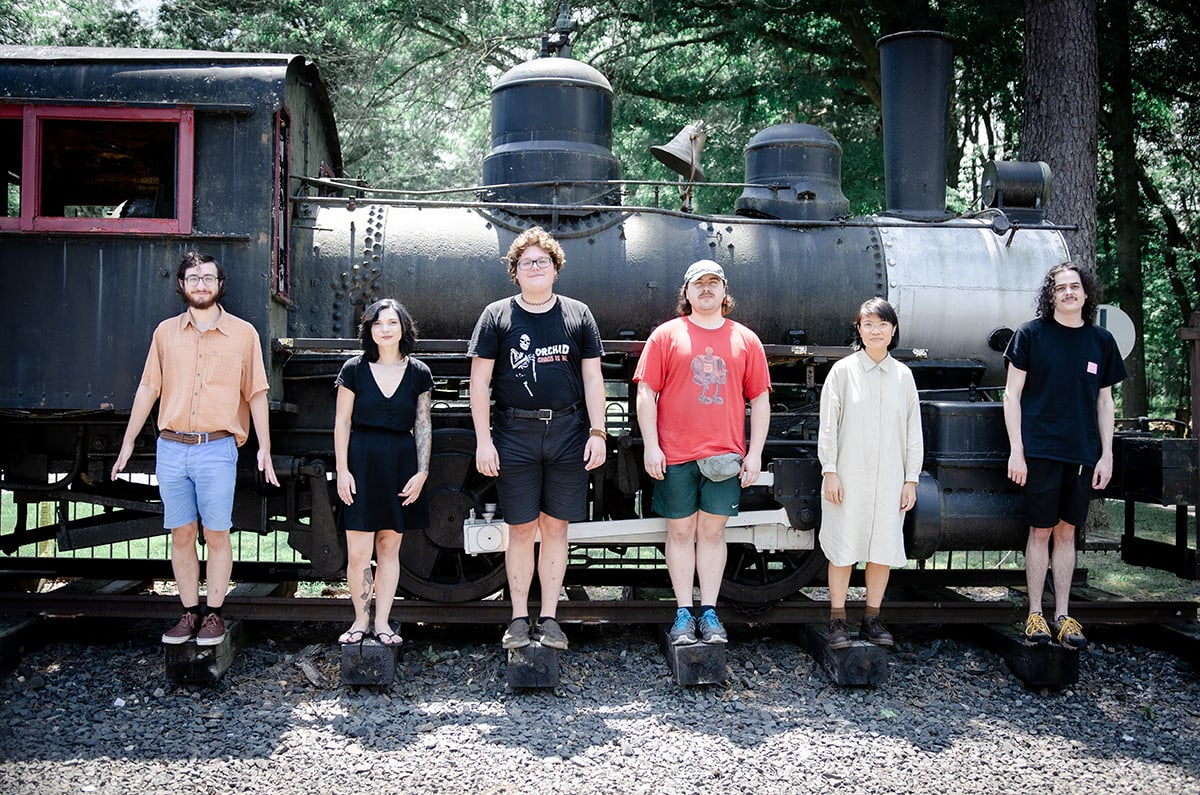 Since their start in 2014, power pop group Teenage Halloween have nurtured DIY roots in the New Jersey punk scene. Teenage Halloween was founded by Asbury Park locals Luk Henderiks(lead vocals/guitar) and Brandon Hakim(sax) and had operated on a rotating cast of members. Over the past few years a solid lineup was established including Eli Frank(lead guitar), Jane Lai(keyboard), Tricia Marshall(bass/backing vocals), and Peter Gargano(drums).
Their 2020 debut self-titled album "Teenage Halloween" was recorded by Evan Bernard at Big Mama's Recording Studio in Philadelphia, PA and released by NJ based label Don Giovanni. The songs pack punk, pop, and emo styles as well as themes of gender euphoria, mental illness, existential experience, and dreams of a world without government. The lyrics are politically charged and paired with high energy performances, but most importantly, these songs emphasize community for the marginalized. They make space for those who need it most while also granting listeners an opportunity to reflect on their own privileges.
The debut album was enthusiastically received and made it onto multiple end of the year accolades. It was ranked in Stereogum's "The 40 Best New Bands of 2020," Brooklyn Vegan's "Top 55 Albums of 2020," and nominated for The Alternative's "Best Debut Album of the Year," among many others. Despite the toll the pandemic has taken on their plans, Teenage Halloween continues to write, record, and plan for the future.