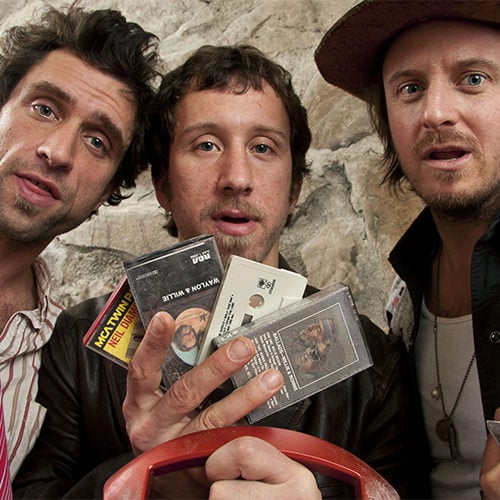 Yard Sale consists of seasoned and talented professional musicians Taylor Davis (banjo/vocals), Charlie Schikowitz (multi-instruments/vocals), and Theo Schikowitz (bass/vocals)and Rick Birmingham(guitar/vocals).
INFLUENCE & INSPIRATION
The outfit, formed in 2010, woke up in the midst of the Great Recession and decided that
American audiences longed to hear authentic tales of classic crisis. Yard Sale tunes are
sung from the heart in 4-part harmony with a sense of pride, purpose, and dark humor.
They deal with topics of country-fried angst like drinkin' and cheatin' and going for
broke while going broke. But they also invoke the soulful beauty of R&B, the uplifting
anthems of gospel, the lonesome melancholy of bluegrass, and the steamrolling
syncopation of early 20th century riverboat minstrels and hobo jug bands.
STAGE PERFORMANCE
Yard Sale's stage presence invokes genuine high-energy Vaudevillian carnival barker
theatrics. Shows typically include amateur auctioneering, for example, and the hawking
of actual garage sale items like used auto parts, secondhand VHS tapes, and dog-eared
romance novels. The cumulative impact is that the band generates the contagiously
explosive spontaneity of a moonshine-fueled barroom brawl. So everyone in the audience
gets swept up in a boot-stomping hoedown of hip-shaking proportions.
http://iloveyardsale.com