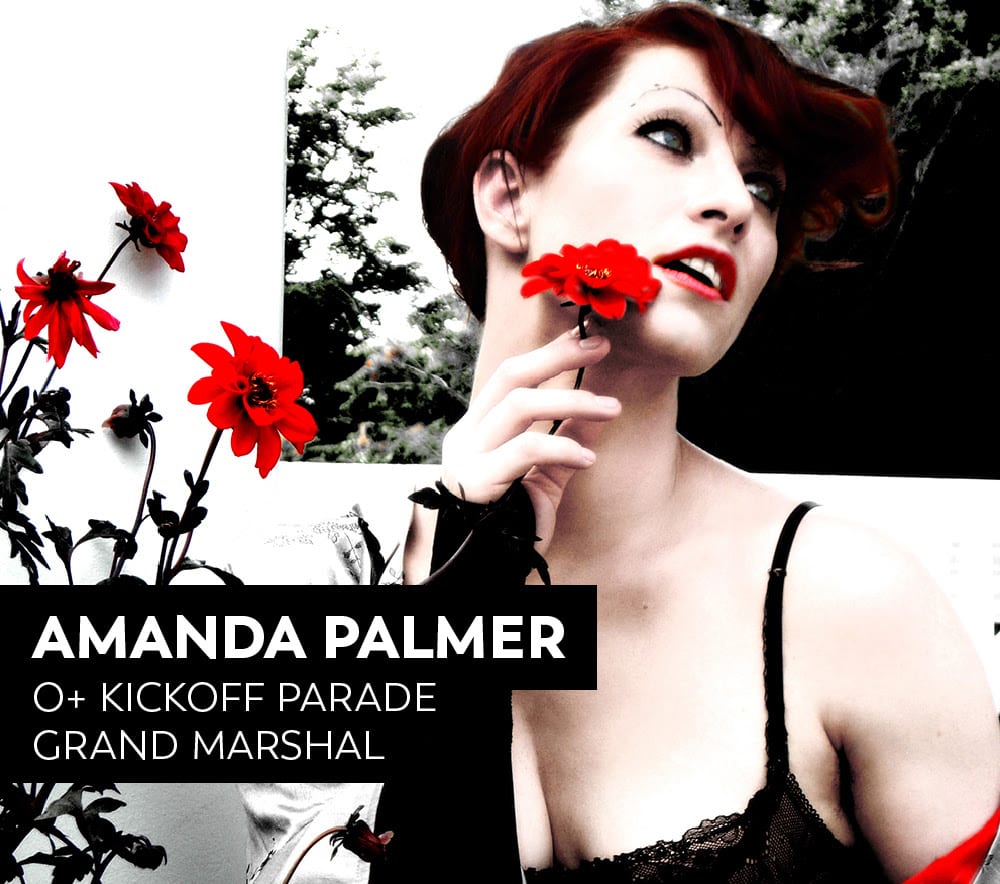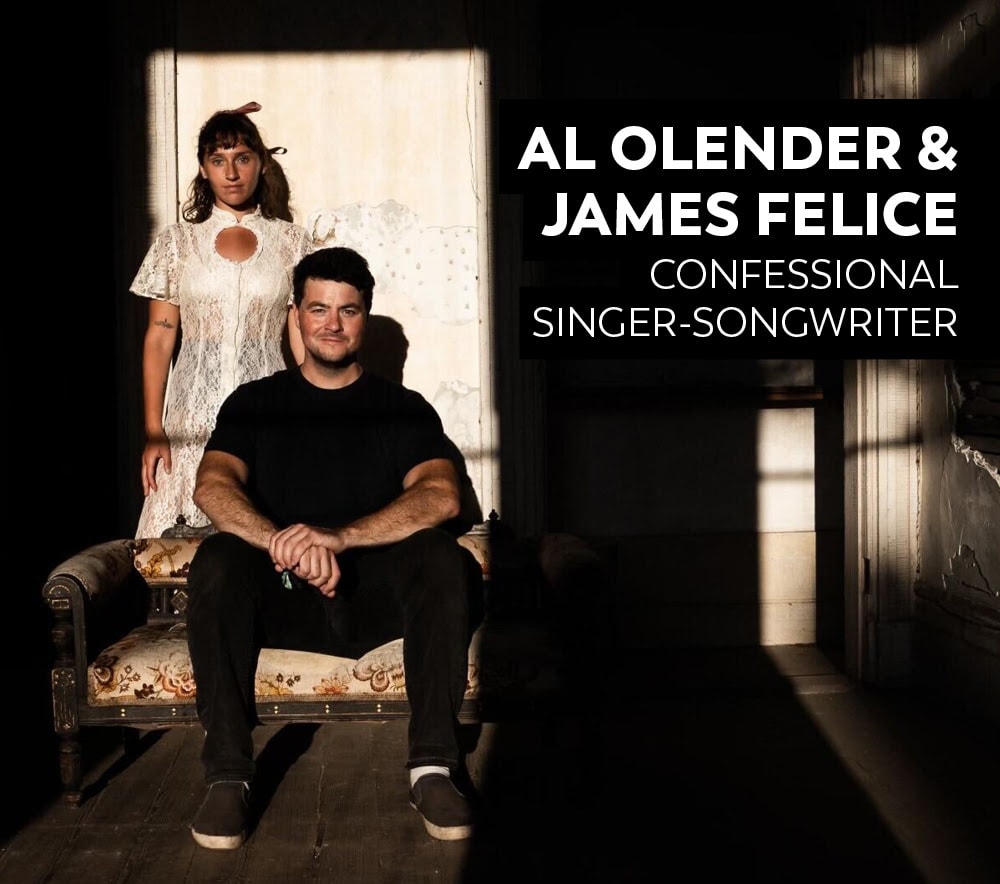 Why buy in advance?? To reserve your seat IN THE OLD DUTCH CHURCH FOR THE WHOLE WEEKEND INCLUDING SATURDAY NIGHT HEADLINERS MERCURY REV and KIMBRA!!
More? You want MORE?!!
Alrighty! We just added Amanda Palmer to our lineup! Amanda put on an astonishing O+ Benefit for us in August, and will be the parade's grand marshal starting Friday Oct. 7 at 5:45 pm at the Kingston Library, 55 Franklin Street. And, yes, she'll sing and play her ukelele! She'll follow up and sing some more at the SO+mewhere Stage, 52 Main Street, immediately following the parade.
Al Olender and James Felice are awesO+me adds to our lineup! They'll play Rough Draft (corner of Crown and John St.), Sat. 6:30-7:30. You know James as half of the Felice Brothers and he performed on and helped produce Olender's incredibly powerful, moving, cringy, and eventually uplifting album, Easy Crier, which was recorded in Harlemville, Columbia County, and debuted this past May.
By the way, with over 40 bands (and counting) you may be wondering what everyone sounds like? Luckily here's our Spotify playlist to let you hear your way through all of the amazing O+ musicians at this year's festival, which can help you choose who you want to see LIVE!
Then go >>> HERE <<<< and see all of our wellness, music, art, mural, dance, health, cycling, running and other programming on the interactive schedule on our website, to game plan your weekend!!!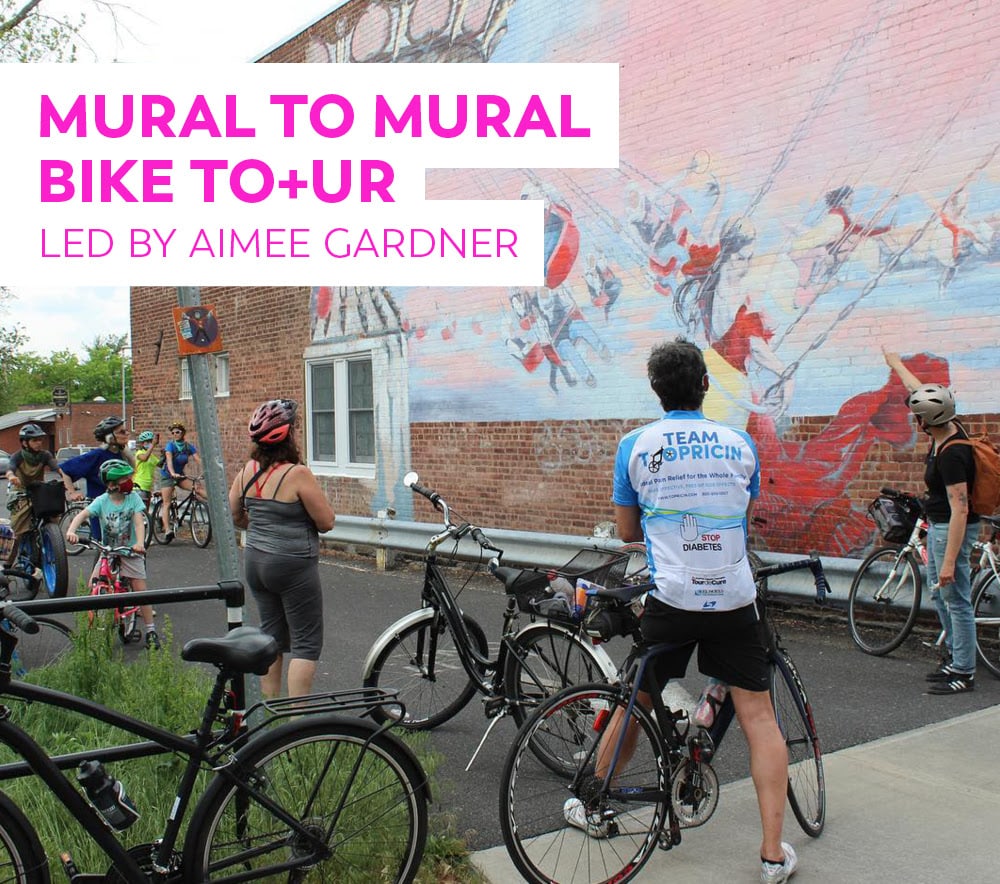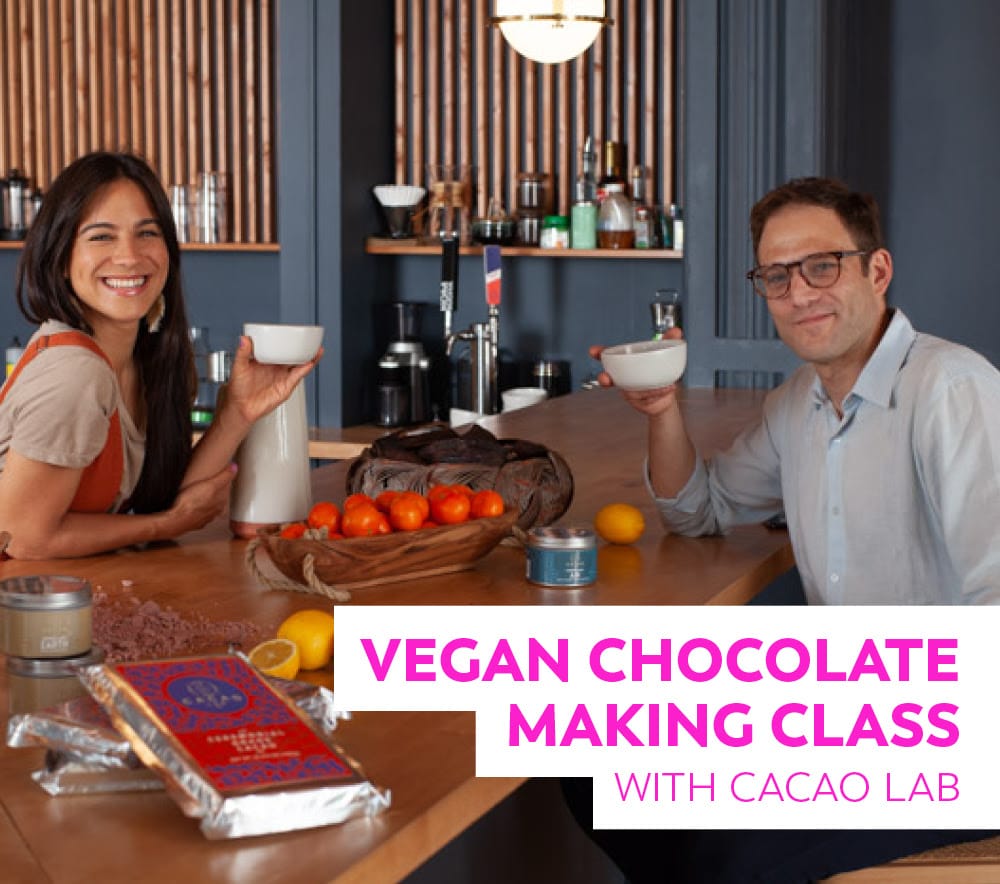 ExplO+re And Cycling with O+
Whether you intend to pedal your way through the festival or meditate (or eat ChO+colate!), O+ has an event for you! We'll highlight just a few of these below, but click on the Wellness, Cycling and Education tabs on our schedule to see everything.
Mindfulness Walk with Matthew Corsaro, Sat. 8-10 am, Kingston Plaza terminus of the Midtown Linear Park
Corsaro will guide walkers to focus both within their bodies and to engage with the natural world, ID'ing bird and plantlife, as well as looking at our own place in the natural and built environment.
Mural to Mural Bike TO+ur, Sat. 10:30 am (departs at 11), Keegan Ales, 20 St James St
In just a few short miles, in and around Kingston you'll pedal through a highlight reel of this year's new murals and an entire decade of art that's massively beautified Kingston and transformed the city and — crucial to us — who "owns" art, who it uplifts, and how we, the public, can express our own LO+VE for our built space.
Musical Doctors – Finding the Pulse with Jason Vance, Sat. 11-12, YWCA, 209 Clinton Ave
If you've struggled to find your musical "gene," this class is for you, and especially fun for families and music newbies! Vance uses group games, storytelling, and a mixture of live and recorded music to help you learn – and keeps the class lighthearted, engaging and fun!
Financial Wellness with Beth Jones, Sat. 1:45-2:45 pm, Old Dutch Churchyard, 272 Wall St
An open, engaging and inclusive discussion about life planning, transition planning, giving & sharing, credit & taxes, savings & retirement, aging parents, budgeting, etc. Bring your questions and curiosity.
Homecoming: Sound Meditation with Ben Brown, Sat 4:15-5:15pm, GWI, 65 St. James St.
A meditative sound bath of dreaming the future through an Afrocentric sound scape. Attendees are encouraged to assume positions of comfort while attending.
Vegan Chocolate Making with Cacao Lab, Sun. 11-12 am, Tortilla Uptown, 38 Broadway
Learn to make delicious chocolate and chocolatey treats from Federico Fridman, the founder of Cacao Lab. This tasty experience is for anyone ready to discover the magic of the world's most beloved treat. Learn how to make chocolate bars and bonbons. No cooking experience required.