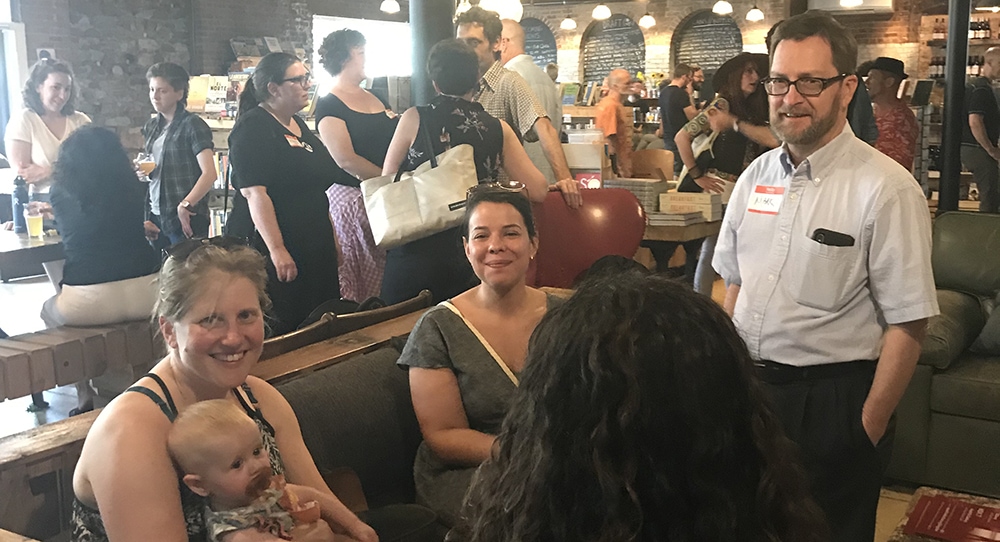 As an O+ Alumnus/a you have access to a radical network of people exchanging the art of medicine for the medicine of art. Once you're O+, you're in, and we are here to support you even after the initial festival exchange is over. Please feel free to reach out to us.
Over the next year, expect to see more O+ Alumni programming and communication. If you're an Alumnus/a and you haven't heard from us or your contact information has changed, please update us.
Things that we can help you with:
You have a healthcare need and would like to know more about your options
You're a wellness practitioner who wants art or music referrals
You're hosting an event and would like to connect with awesome Alumni musicians
You want to spread the word about your art opening, gig, business, etc.
You want to dream with us about ways to make our Alumni's lives better
You've witnessed the powerful impact of building relationships between wellness providers and creatives. We need you to help us spread the word! Connect with us if you'd like any more information to share or if there's someone you think we should talk to!