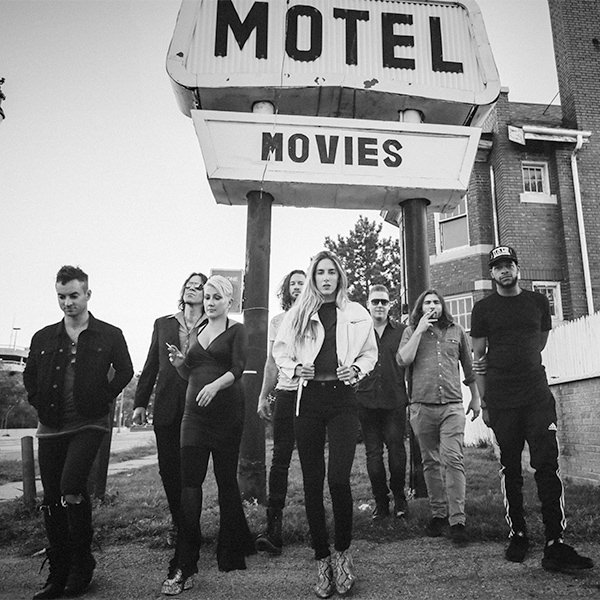 Miss Velvet and The Blue Wolf
[vc_row][vc_column][vc_column_text]Miss Velvet and the Blue Wolf, is a new band on the American Indie Rock/funk scene. Their 'in your face, badass' sound has been described as 'if the 70's band Chicago and Led Zeppelin had a baby with Janis Joplin, you would get Miss Velvet and the Blue Wolf.' Wowing audiences in NYC and Austin TX at the 2016 SXSW Festival, this 8 piece powerhouse of a band chose Detroit Michigan's iconic United Sound Studio, home to Earth, Wind and Fire, George Clinton and Parliament Funkhadelic to record their debut album, BAD GET SOME.
Miss Velvet may be tall, thin and blond, but her epic voice thrills with the unlikely sound of James Brown, Steven Tyler, and Joe Cocker w the soulfulness of Janice and Etta James, taking the listener on a journey back to the days of psychedelic rock and funk.
Their 3 track preview EP, DARE was released Mar. 22nd on Isotopia Records, for their European debut at the Tallinn Music Week in Estonia. They return to NYC's Rockwood Music Hall for a bi-monthly summer residency and the release of their full length 10 track album available on vinyl and digital Summer 2017.
www.missvelvetandthebluewolf.com[/vc_column_text][/vc_column][/vc_row]