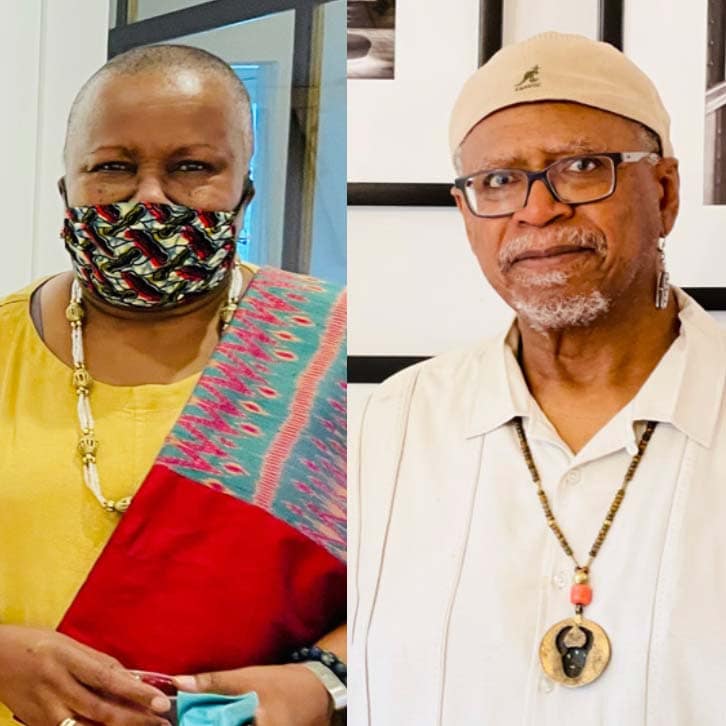 Shirley Parker-Benjamin and Onaje Benjamin
Onaje Benjamin's photography reflects a passion for social justice and activism. His images capture urban settings and the cultural and artistic tensions which evolve in these rapidly changing environments. His work ranges from images of street taggers and murals, to portraits of street people and the structural and architectural evolution which symbolizes gentrification and the uprooting of disenfranchised communities.
Shirley Parker-Benjamin is an interdisciplinary artist creating across the genres of sculptural mixed media, assemblage and installation. Her work has been exhibited regionally and internationally. In her work, she explores the intersection between ancestral, spiritual, metaphysical, African/African diasporic traditions and the feminine. Her materials include found objects, natural materials, metal, minerals and beadwork to convey her ideas. Shirley Parker-Benjamin is a high priestess emeritus in the Ministry of Maat. Her studio, Ezili Arts is located in the Cunneen Hackett Arts Center in Poughkeepsie, New York.