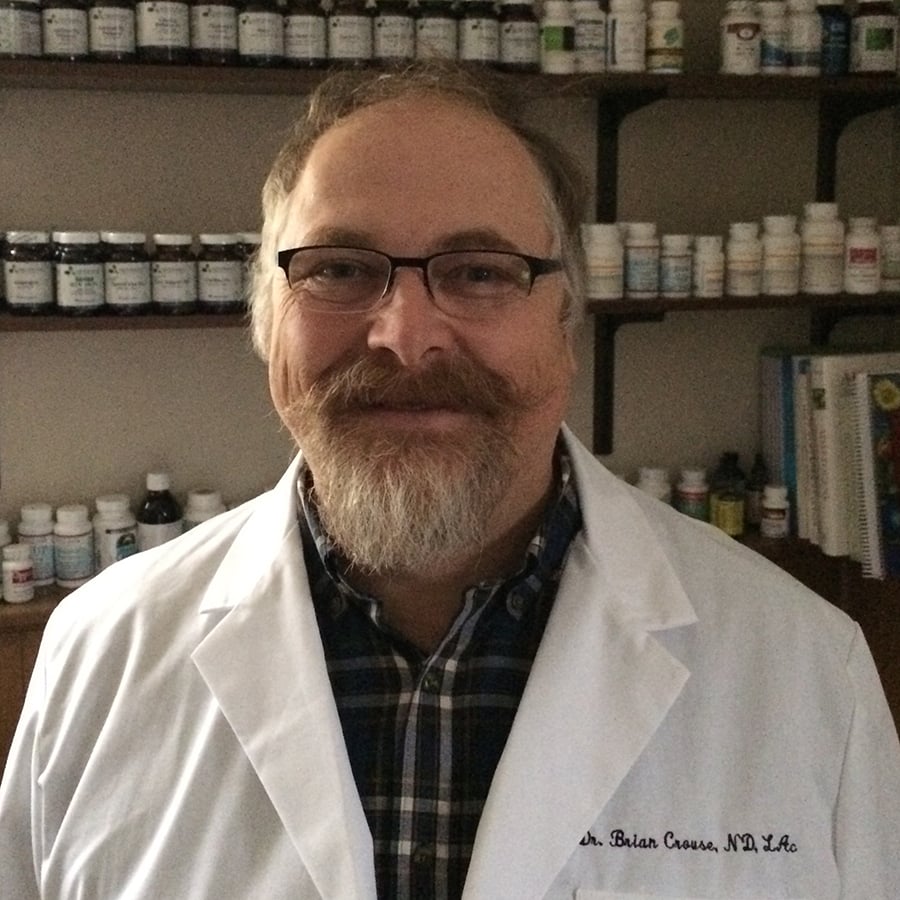 Bio:
His passion for medicine stemmed from his experience feeding people for over twenty years on the East End of Long Island; where he witnessed how diet played a roll in people's health and livelihood. Dr. Crouse had a passion for physical, botanical and esoteric medicine during his years of feeding people.
As an avid foodie and musician his whole life, Dr. Crouse has taken a great interest in nutritional medicine, the art of medicine and pain management. He knows the toll it can take on a person when their life is riddled with chronic pain and injuries. Dr. Crouse wants to help people regain their quality of life and pursue an active, productive, creative lifestyle.
Dr. Crouse believes that patients should be well informed and take an active role in their own health care. He emphasizes education as well as involving the patient in creating a realistic treatment plan that will work for them every day of their lives. Dr. Crouse utilizes Naturopathic and Traditional Chinese Medicine treatments to accommodate every patient, including Western and Eastern herbs, homeopathy, acupuncture, nutritional counseling, hydrotherapy, specialized diets, fasts and detox.
Hamptons Naturopathic Acupuncture
250A Sunrise Highway East Patchogue NY 11772
6312484055
DrBrianCrouse@HamptonsNaturopathicAcupuncture.com
www.HamptonsNaturopathicAcupuncture.com