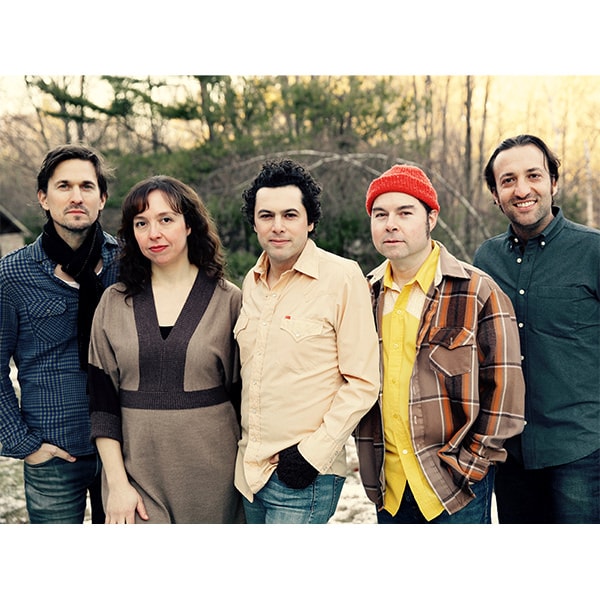 [vc_row][vc_column][vc_column_text]THE MAMMALS ARE BACK
Mike + Ruthy, touring American folk act and founders of The Mammals are bringing back the band that energized crowds in the 00's and gave them their start. "The music we're making has old-time and Americana roots, and our lyrics have gotten more political again," says Ruth Ungar. It's true, The Mammals were known for their rabble-rousing musical statements which sometimes caused a stir with politically divided audiences from LA to MI. "If you tell the whole truth you won't please everyone," smiles Mike Merenda. He's the songwriter and guitar/banjo player who's 2004 Mammals anthem "The Bush Boys" made the Dixie Chicks seem downright polite.
This time around their goals remain two-fold: raise positive social awareness & have a good party! In their recent tenure as "Mike + Ruthy" they began a home-town festival near Woodstock, NY called The Hoot which exemplifies these ideals. Pete Seeger, who performed at the inaugural Summer Hoot wrote "Your Hoot was one of the best song gatherings I've seen in all my 94 years." Perhaps it was the multi-generational celebration, the hand-built wooden stage, or the re-usable pint cups – either way, these musicians take pride in the small details that make a big difference. "Our lives are about building community and growing together," says Ungar.
The Mammals have released a rowdy live-in-the-living-room video of the song "On My Way Home" and are digitally sharing a pair of topical tunes, "Culture War" and "Beautiful One" from their website themammals.love this Spring.
https://soundcloud.com/themammals[/vc_column_text][/vc_column][/vc_row]