MEDITATION on "Secrets of the Wetlands" by Eduardo Morales (en español)
MURAL "Secrets of the Wetlands" by Annabelle Popa
Kingston-based artist Annabelle Popa hopes her mural will draw attention to the threat of over-development on natural habitats in New York. She has painted amphibious and aquatic animals: Leopard Frog, American Eel, Five Lined Skink, Tiger salamander, Red Spotted Newt; and plants: Cattails, Water Lily, mushrooms ('destroying angel'), and the fungi on the tree up top (Laetiporus cincinnatus).
Annabelle Popa was born and raised in NYC and has a BFA in Illustration from the Parsons School of Design. She now lives in Kingston, NY. Her fantasy worlds and strange creatures are inspired by nature; they use allegory to communicate deeper meanings to viewers. She sees art as an exploration and adventure, and often it takes a life of its own by the end of the piece. She is merely a messenger who is able to peek into the vast unknown. Her art is based on folklore, fantasy, personal mythologies, and weird miss-moshed animal creatures. She tries to capture wild wonder, adventure, and the chaotic side of beauty. She makes an effort to paint atypical subjects in order to show another side of a story to get viewers thinking.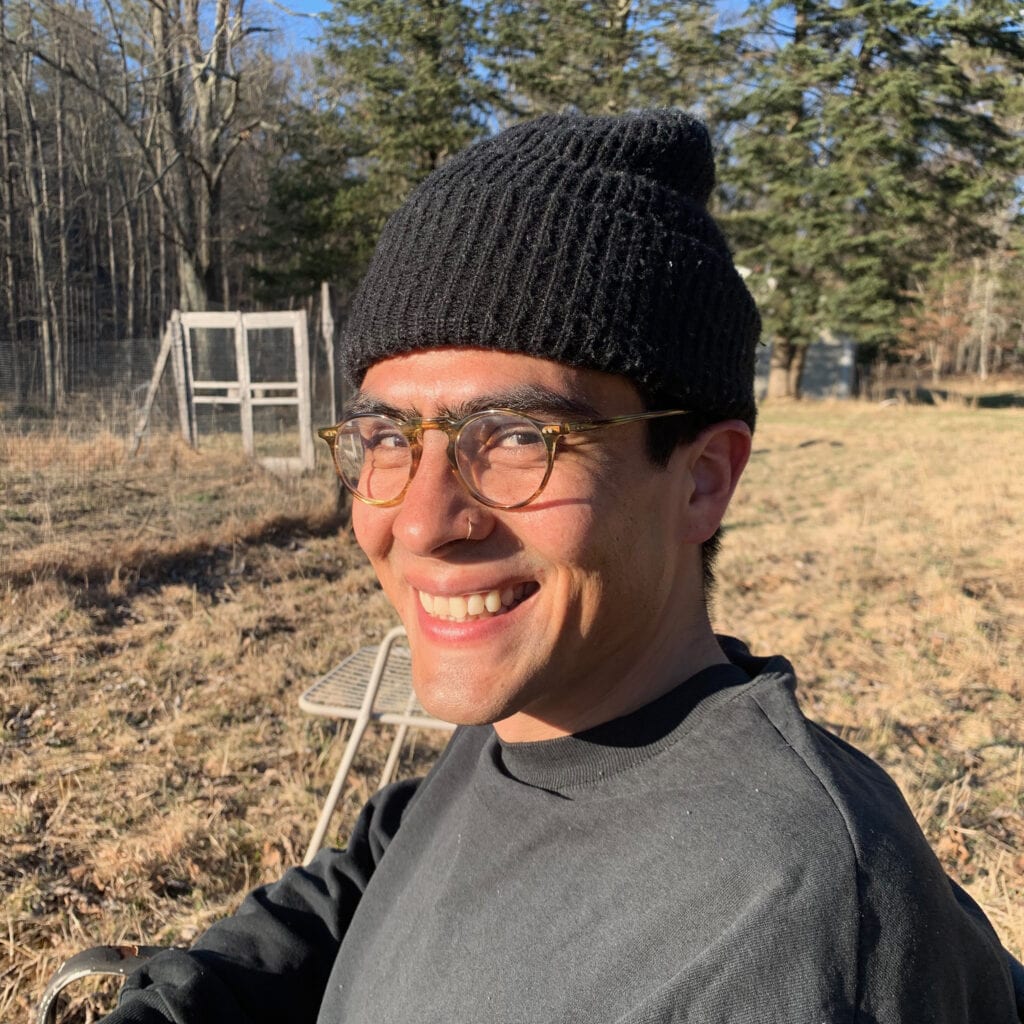 Eduardo Morales es de la Ciudad de Guatemala y ahora vive en West Hurley, NY. Él es corredor, empresario y organiza un grupo de meditación en el área. 
Eduardo Morales is from Guatemala City, Guatemala and currently resides in West Hurley, NY. He is a runner, entrepreneur and organizer of a local meditation support group.