MEDITATION on "Años de Soledad" by Eduardo Morales (en español)
MUSIC "Escaping Work" by Yolanda Yolanda
MURAL "Años de Soledad" by Layqa Nuna Yawar, Karlito Miller Espinosa (Mata Ruda), Nanook
The collaborative mural portrays Nina Gualinga, an environmental and indigenous rights activist and "hija del primer levantamiento (daughter of the first uprising)." It is inspired by a photographic portrait of Gualinga by Marc Silver taken during his documentation of the fight of the Kichwa tribe in Ecuadorian Amazon to save their ancestral land from oil interests. The mural also depicts images of migration, local (Kingston, NY) landscapes, and an Incan Inti gold piece over coal and marble, which were natural resources mined from the area to build cities and capitals. The viewer sees references to traditional medicine, modern technology, wellness and health divided by years of solitude.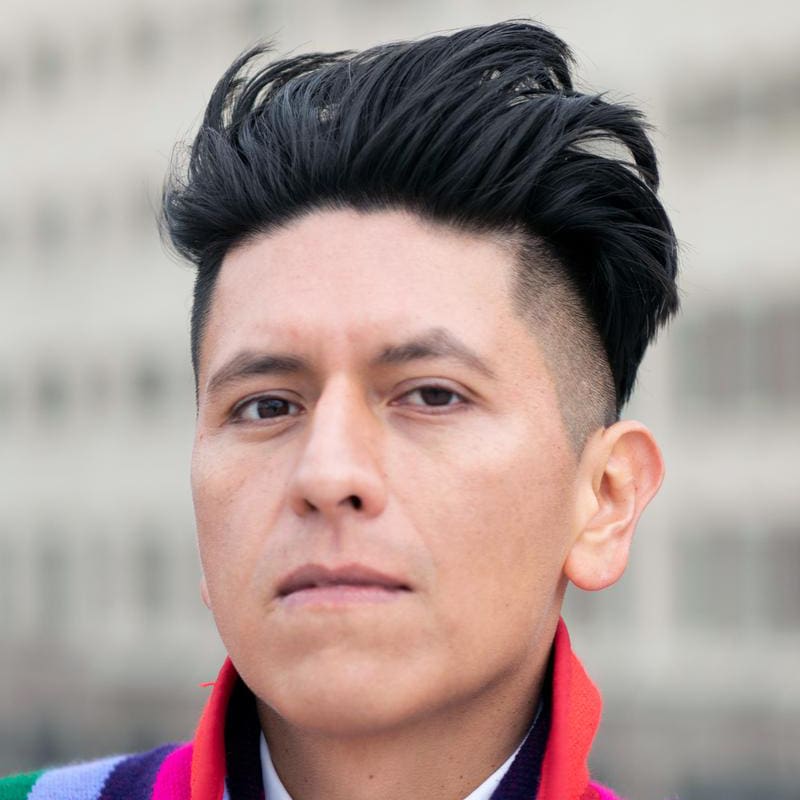 Layqa Nuna Yawar is a public artist and multidisciplinary storyteller living and working in Newark, NJ. He makes paintings, installations, workshops, and socially engaged public art projects centering the voices and narratives of people of color in pursuit of social justice and shared liberation. His artwork aims to disrupt established semiotic systems and reimagine them
in service of a better and brighter future.
Layqa's process is informed by his experience growing up in Ecuador and migrating to the U.S.A. as a teenager. His work exists at the intersection between migrant alienation and belonging, between cross-cultural identity and decolonization, and between the private and the public.
Karlito Miller Espinosa (b. San José, Costa Rica, 1989) is an artist who creates objects and composes installations informed by the direct relationship between capitalism and the structuring role violence plays in its preservation. Through an interdisciplinary practice that employs the artist as researcher and material as witness Miller Espinosa's intention is to unmask predatory strategies of enforcement that have otherwise effectively been rendered invisible. His work is particularly concerned with U.S. policy and its effects on minority, migrant, and working-class populations.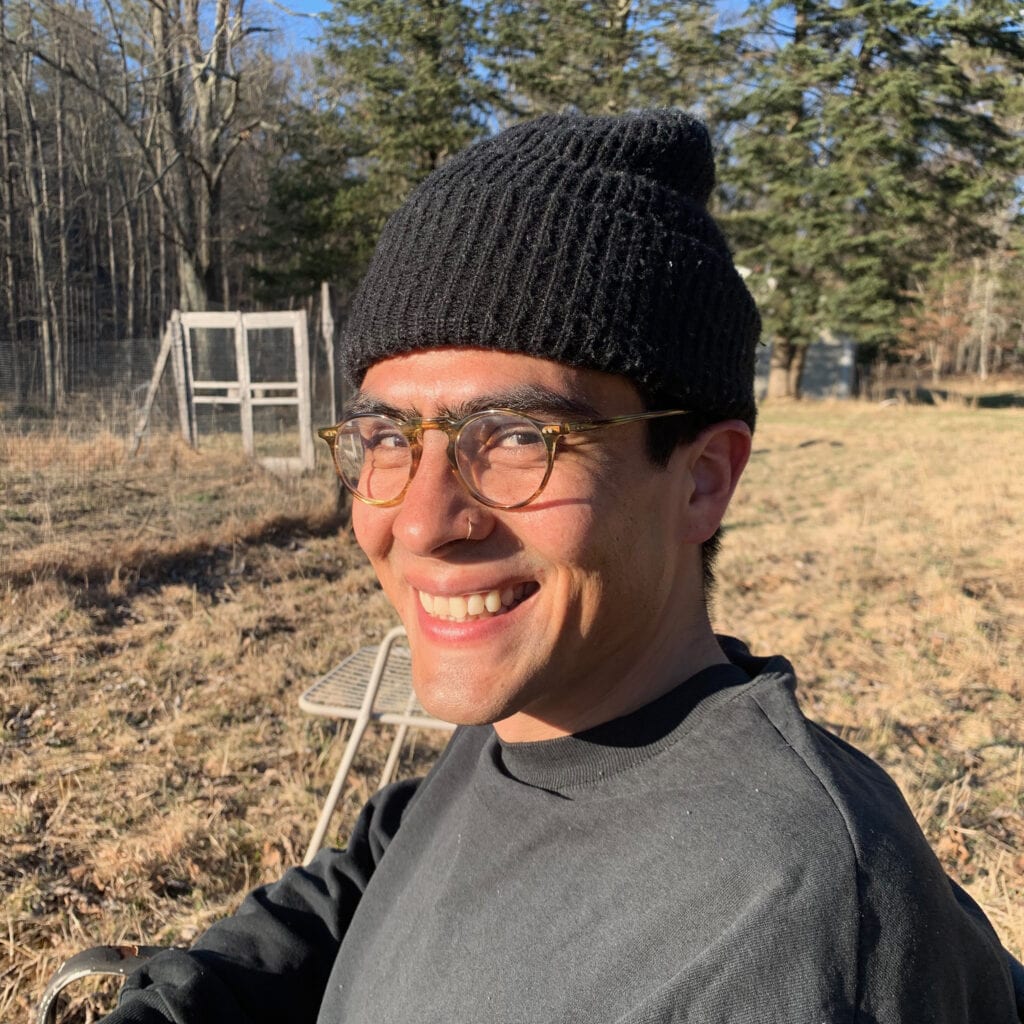 Eduardo Morales es de la Ciudad de Guatemala y ahora vive en West Hurley, NY. Él es corredor, empresario y organiza un grupo de meditación en el área. 
Eduardo Morales is from Guatemala City, Guatemala and currently resides in West Hurley, NY. He is a runner, entrepreneur and organizer of a local meditation support group.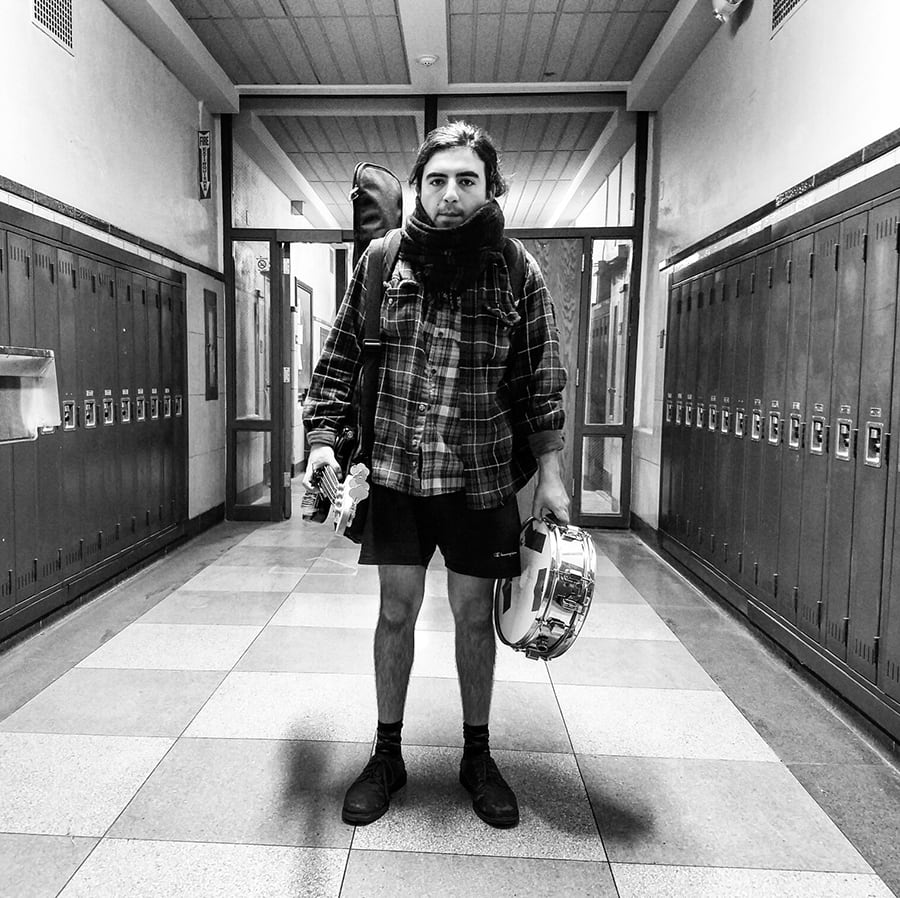 The truest forms of struggle are the ones that enable the most vulnerable to succeed in the worst of environments. Ariel Acevedo's story not only embodies that very idea, but he takes action in delivering his message through his craft. Flown to the U.S. at the age of four by a single mother, the Chilean-born singer/songwriter has overcome the oppressive forces that have pushed him and his family back for being hispanic immigrants. Now at 22 years old, he aims to share his life as a stranger in a strange land. From his non-existent relationship with his father to the way politics have undermined the stability of the people, Ariel Acevedo touches on the sensitive and controversial themes of immigrant life growing up.
Having released his first debut EP in 2017 titled, "Yolanda Yolanda EP", Acevedo has been working constantly and quietly on his upcoming debut full-length album: "Estados Separados". While juggling a 70 hour work week, social life and personal time, Acevedo is reaching a new sense of maturity and introspection with "Estados Separados". Estados Separados meaning separate states, looks to pull in the listener to the realities of the current socio-economic environment and how divisiveness has played a big role in the pay-to-play politics.