This month, O+ co-founder Joe Concra, who has been serving as Executive Director since 2014, will shift his focus to forging new partnerships, liaising with alumni, and becoming the primary fundraiser for the organization. Concra will serve on the committee that envisions what O+ will look like in 2020 and beyond.
Part of that visioning will be welcoming new voices to the organization. And that starts with the appointment of a new Executive Director, O+ music alumna Holly Kelly. Kelly's focus will be on day-to-day operations, overseeing departments and festivals, communicating with the board of directors, and envisioning the future of O+ with Concra and the team.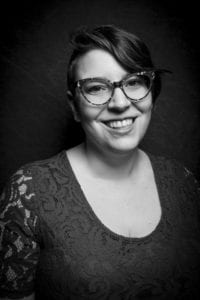 Kelly joined O+ in 2019 as the Alumni Engagement Director after working at other local nonprofits The Olana Partnership and In Flight, Inc.
Trained in the art medium of couture millinery, Kelly had her first solo gallery opening in the Netherlands in 2011. She had millinery studios in London and San Francisco before moving to the Hudson Valley in 2015. Kelly has masters degrees in Media, Culture and Communications from the University of London and Nonprofit Management and Philanthropy from Bay Path University.
In her free time she is on the board and sings with Key of Q, the Hudson Valley's LGBTQ A Capella Chorus, who performed at O+ in 2018. She also runs the LGBTQ Baby and Toddler Group at the Hudson Valley LGBTQ Center.
Motivated by art, music, and healthy communities, Kelly is thrilled to combine her passions through her role at O+. She looks forward to working with Joe Concra and the rest of the dedicated team at O+ to determine how we will deliver more care and amplify our mission in the coming years.
To reach Holly Kelly, email holly@opositivefestival.org
To reach Joe Concra, email joe@opositivefestival.org
Photo Credit: Kristopher Johnson