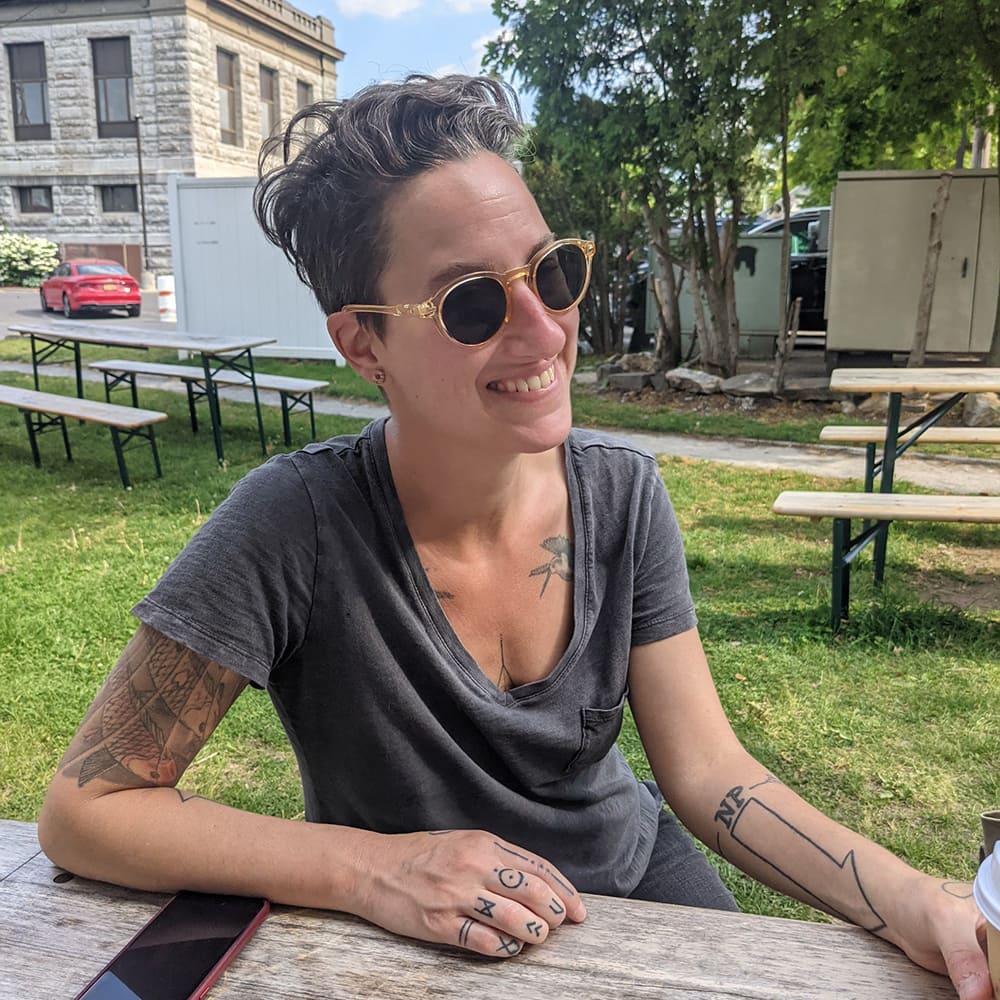 Bio:
Jess Edelman LMT came to the Hudson valley in 2000 to pursue her bachelors degree at SUNY New Paltz. After graduating in 2004 she realized she wanted a career that was more personal and would have the possibility to help and change peoples lives, she then enrolled in the Hudson Valley School of Massage Therapy and became licensed in 2006. After working for other people for 15 years she decided that she wanted to open her own private practice devoted to the LGBTQIA+ and other marginalized communities. This dream came to fruition in April of 2021 when she opened The Repair Shop in uptown Kingston.
Jess's practice is an intuitive one which is focused on Swedish and Deep Tissue massage.
She is super excited to be able to volunteer with O+ this year.